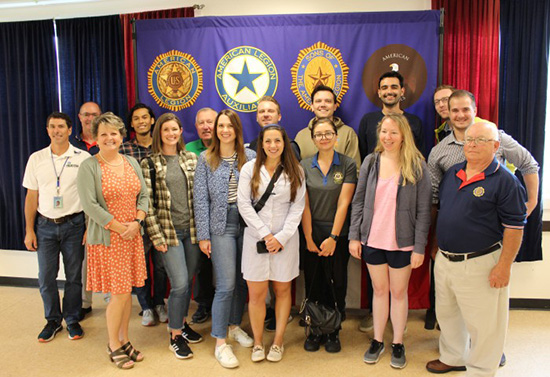 Foundation for Rural Service Congressional Broadband Tour Visits Vermont

Waitsfield and Champlain Valley Telecom recently had the opportunity to help host the Foundation For Rural Service (FRS) Congressional Broadband Tour. Each year, FRS hosts a trip for Congressional staff members to get out in the field to see first-hand how broadband is delivered in rural communities and how these services impact the local economy. This is the first time this trip has come to Vermont and it was a great opportunity for us to be part of the conversation and highlight both the importance and the challenges associated with building broadband in Vermont.

The group enjoyed a packed schedule of presentations as well as the opportunity to visit with local businesses. Over the course of three days, the group visited: A Johnson, American Flatbread, the American Legion, Basin Harbor, Bolton Smilie School, Bolton Valley, Dakin Farm, Mad River Glen, and Sugarbush. We also lined up some great speakers and panels talking about the challenges and opportunities of building Rural Broadband in Vermont.

After the trip, the Congressional Staffers certainly had a better understanding of the challenges and costs associated with building rural broadband as well as an appreciation for critical role rural broadband plays in building a thriving community.


---

Come Join Our Team

When you become part of the Waitsfield and Champlain Valley Telecom family, you're joining a one hundred year old organization that values its employees and recognizes the important contribution each one makes to our company's success. Our progressive benefits and compensation package reflects the appreciation we have for our employees and rewards them for their commitment and dedication to our company.

Managing a family-friendly atmosphere in a fast-paced industry can present challenges, but we keep a careful eye on workplace satisfaction and quality, as we do on product and customer service quality. We are looking for people who share our passion for excellence and are willing to grow with us in the future. We are an EOE (Equal Opportunity Employer).

Current job openings:
Internet Support Associate
Customer Service and Internet Support Associate
For more information, click here.

Waitsfield and Champlain Valley Telecom has approximately 70 employees serving our more than 16,000 customers in Vermont. WCVT offers a competitive salary and a comprehensive benefit package.
Medical, Dental, Vision
Flexible Spending Account (Medical and Dependent Care)
401K Retirement Plan with Employer Matching Contribution
Life Insurance
Short and Long Term Disability
Paid Time Off
Paid Holidays
16 hours of Paid Community Service
College Tuition Reimbursement
Health and Wellness Programs
---
Win a $50.00 Gift Certificate to Hinesburgh Public House in Hinesburg
We have another great prize from a local business to raffle off this month. Enter for a chance to win a $50.00 gift certificate to Hinesburgh Public House.

Hinesburgh Public House is a community supporting restaurant located in the village of Hinesburg that offers classically inspired, responsibly sourced new American cuisine in a fun, family friendly atmosphere.

To be entered into the raffle, simply click the link below and leave your name and contact information. The drawing will take place September 15th.

Click Here To Enter For Your Chance To Win

---

Stay Connected with the FCC Affordable Connectivity Program

The Affordable Connectivity Program (ACP) is a Federal Communications Commission (FCC) program that helps ensure that households can afford the broadband they need for work, school, healthcare and more. The benefit provides a discount of up to $30 per month toward internet service for eligible households.

Here are the ways your household can qualify for the Affordable Connectivity Program (ACP):
Based on your household income
If you or your child or dependent participate in certain government assistance programs such as SNAP, Medicaid, WIC, or other programs
If you or your child or dependent already receives a Lifeline benefit
For more information and to apply, visit wcvt.com/assistance.


---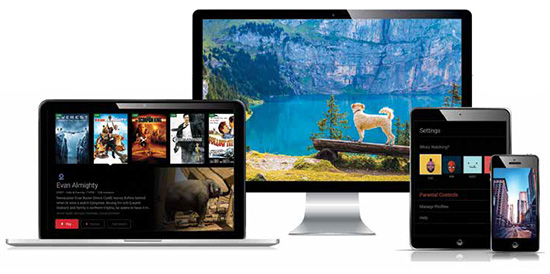 Looking for a Better TV Experience? Try GMA Video Free for 30-Days!

GMA Video is a fully-featured, streaming TV service that is a complete replacement for traditional cable or satellite television. With GMA Video, you still get all of your local channels and the option to choose packages with all of your favorite national sports and movie channels. Every GMA Video package also includes access to Cloud DVR so you can easily record your favorite programs.

Once you subscribe, you simply download and install the GMA Video app on your favorite streaming device (we support Amazon Fire TV, Apple TV, and your favorite internet browser or mobile device).

You'll also enjoy:
FREE HD Channels, Cloud DVR, Restart TV, and Replay TV
Your favorite local broadcast channels and cable networks
Personalized viewing recommendations
Easy self-installation and no contracts
Packages starting as low as $45.25
---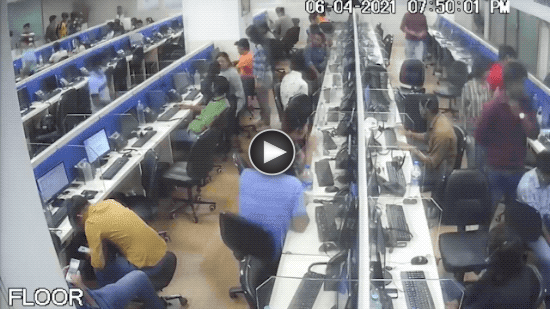 Watch Pranksters Work to Shut Down Scam Call Centers

Mark Rober is a former NASA engineer turned YouTuber who's best known for funny gadget videos. But here, Rober and his team use gadgets — including smoke bombs and cockroach-release boxes — to go after four call centers in India that scam older people out of their life savings. Watch for a behind-the-scenes look at how these terrible scams work.