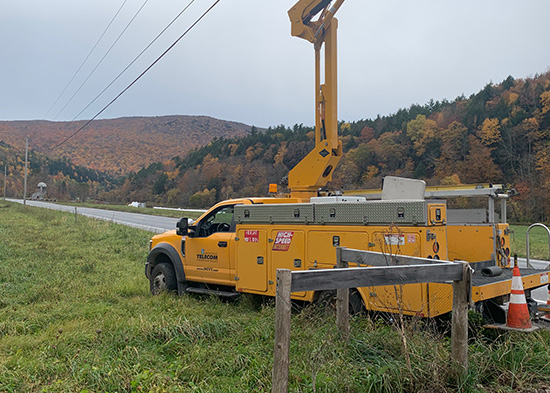 As the vibrant foliage once again ushers in the splendid fall season in Vermont, I am delighted to extend a warm welcome to you all in our October eNewsletter. The crisp air, picturesque landscapes, and the promise of cozy evenings by the fireplace make this time of year truly magical. As we embrace the beauty of autumn, I am proud to share some exciting updates from Waitsfield and Champlain Valley Telecom.

One of our key commitments has always been to provide you with the best in telecommunications services, and I'm thrilled to announce that we continue to make remarkable progress on our fiber buildouts. Our dedicated team has been working diligently, continuing to expand our fiber network, ensuring that you have access to lightning-fast internet. This investment in our infrastructure is a testament to our unwavering commitment to serving you, our valued community members. Building fiber to everyone will take time and won't happen overnight, but each and every day, we are making progress. Please know that every single dollar we invest in fiber is benefiting Vermont and the local communities we serve.

To stay up-to-date on fiber projects and availability please visit getfiber.wcvt.com and register your address. The "Fiber Build Areas" link has our build areas broken out by status, which may be helpful to you.

I'd also like to take a moment to express our gratitude to everyone who stopped by and visited us at the recent Bristol Harvest Festival. It was wonderful connecting with you and sharing our vision for a connected future. Thank you for choosing Waitsfield and Champlain Valley Telecom as your trusted telecom partner. We are excited about the possibilities that lie ahead and are committed to keeping you informed about our progress and innovations in the months to come. Wishing you a beautiful and cozy fall season in Vermont!

Warm regards,

Eric Haskin
President and CEO
Waitsfield and Champlain Valley Telecom


---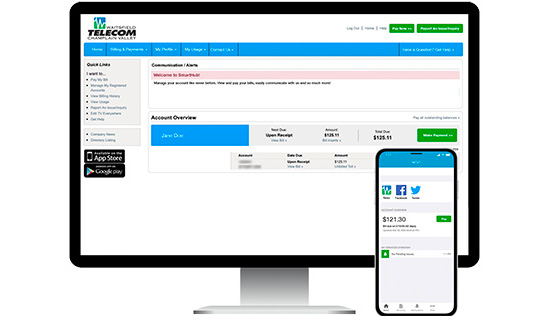 Introducing SmartHub

Save time and money by managing your account at any time from anywhere!
Manage Your Account - Your account information is all in one convenient place. Access it anywhere at any time.
View & Pay Your Bill - View your charges, go paperless, and set up a one-time credit card, bank payment, or monthly automatic payment so you never have to worry about remembering a due date again.
Report Service Issues & Outages - Contacting us has never been easier. If you are experiencing an outage at your location, you can report that through SmartHub and provide other important details, which help us identify the cause.
Visit wcvt.com/smarthub for more information.


---
Win a $50 Gift Certificate to Richmond Community Kitchen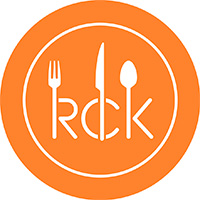 This month we have another great prize for you - a chance to win a $50 gift certificate to Richmond Community Kitchen in Richmond. Richmond Community Kitchen offers fresh and frozen to-go meals made largely from local ingredients that cover pretty much all the bases. From calzones and burritos to soups, stews and casseroles, all available for vegans, vegetarians and omnivores. Dairy-free and gluten-free options are also available.

To be entered into the raffle, simply click the link below and leave your name and contact information. The drawing will take place on October 12th.

Click here to enter for your chance to win!


---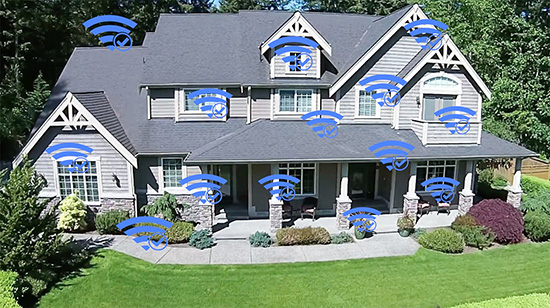 Sign-Up For Our "Let's Talk Wi-Fi - Tips, Tricks and Solutions" Webinar!

We often don't think about the increasing number of devices that we are connecting to our Wi-Fi networks. Laptops, smart phones, tablets, gaming devices and smart TVs all connect to the Internet via your Wi-Fi network.

What you think may be a speed issue, may actually be limitations of your Wi-Fi. This free webinar is designed to give you some great tips on making sure your Wi-Fi is working properly in your home.

Free Wi-Fi Online Webinar - 3 Dates to Choose From
Monday, October 16, 2023, 11:00 a.m. – Noon
Wednesday, November 1, 2023, Noon – 1:00 p.m.
Thursday, November 2, 2023, 11:00 a.m. - Noon
To RSVP for a webinar, click on the link below and use drop down box to select date of webinar you would like to attend.

Sign Up for a Webinar Now