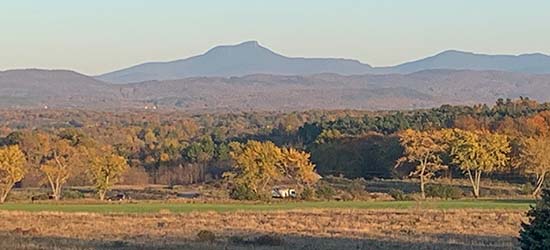 It's hard to believe it's that time of year again, the leaves have fallen and winter is right around the corner. It's been another extremely busy year at Waitsfield and Champlain Valley Telecom. We continue to expand our fiber-optic network to more and more customers and are gearing up to continue this expansion at a record pace over the next few years.

While we continue to convert customers to fiber at a record pace, we also understand that our work is by no means complete. As the days get shorter and the snow begins to fall, some of our line construction becomes more difficult. That being said, we have once again set ourselves up to continue to convert customers to fiber throughout the winter. At the same time, we are already busy engineering and designing future fiber projects as well as actively applying for available State and Federal grant funding to help complement our own investments.

We were fortunate to receive grant funds to help accelerate our fiber builds over the next few years. Building a fiber-to-the-home network in the rural Vermont communities we serve is extremely expensive and takes time to engineer, construct and build. Please know we are spending millions of dollars each and every year to continue the evolution of our network to serve our customers with the best technology possible.

We understand how important high-speed Internet service is to you, and we truly appreciate the opportunity to serve you. All of us at Waitsfield and Champlain Valley Telecom would like to wish you and your family a happy and safe Thanksgiving.

Sincerely,

Eric Haskin
President and CEO
Waitsfield and Champlain Valley Telecom


---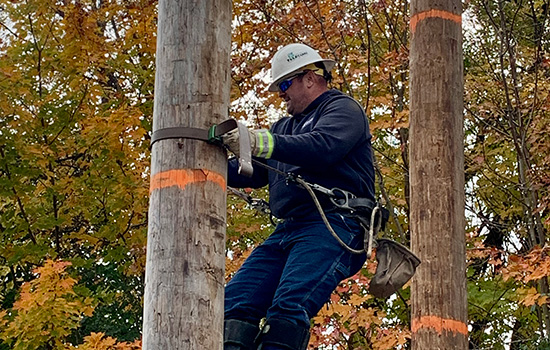 WCVT and Maple Broadband Partnership to Fund Broadband Expansion in Parts of Addison County

The Vermont Community Broadband Board (VCBB) recently approved a $9.1 million grant to Waitsfield and Champlain Valley Telecom (WCVT), in partnership with Maple Broadband, to expand fiber-optic broadband in parts of Addison, Bridport, Ferrisburgh, New Haven, Panton, Waltham, and Weybridge. The source of the grant funding is the American Rescue Plan Act (ARPA).

This project will extend WCVT's fiber-to-the-home network to approximately 2,000 additional customers in parts of Addison County in the Waitsfield and Champlain Valley Telecom service area. The network is capable of delivering broadband speeds of up to 1 Gigabyte.

In August 2021, Maple Broadband and WCVT entered into a public private partnership to bring high-speed fiber-optic services to unserved and underserved residents in Maple Broadband's twenty member towns, some of which overlap with WCVT's existing service area. In terms of the partnership, WCVT will extend its fiber-optic network to customers in its service area, and Maple Broadband will build a fiber-to-the-home network across the rest of the twenty towns.

WCVT will operate the Maple Broadband network, bringing its track record of service excellence to Maple Broadband customers. This arrangement will decrease the cost and accelerate the speed of broadband availability as both entities will build concurrently.

The first phase of the newly funded project began in spring of 2022. Engineering, design, and preliminary field work are currently in progress. The next phase of this project is the permitting, make ready and material procurement to allow construction to begin as soon as the weather allows in the spring of 2023. Customer cutovers will follow later that year.

Maple Broadband broke ground on its fiber optic network on October 3rd, following on its recent award of $8.7 million to cover the first phase of fiber-optic broadband rollout to portions of Cornwall, Leicester, Middlebury, Orwell, Salisbury, Shoreham, and Whiting over the next 12 months. Service launch is expected in the initial areas in early 2023.


---
Win a $50 Gift Certificate To Bolton Valley Resort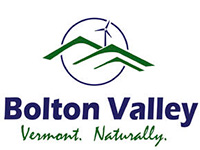 We have another great prize from a local business to raffle off this month. Enter for a chance to win a $50.00 gift certificate to Bolton Valley Resort.

Bolton Valley is the quintessential Vermont mountain experience. Enjoy skiing or snowboarding, telemark or Nordic, backcountry or night skiing or just a relaxing snowshoe in the woods, Bolton Valley has it all!

To be entered into the raffle, simply click the link below and leave your name and contact information. The drawing will take place on November 15th.

Click here to enter for your chance to win!

---

Stay Connected with the FCC Affordable Connectivity Program

The Affordable Connectivity Program (ACP) is a Federal Communications Commission (FCC) program that helps ensure that households can afford the broadband they need for work, school, healthcare and more. The benefit provides a discount of up to $30 per month toward internet service for eligible households.

Here are the ways your household can qualify for the Affordable Connectivity Program (ACP):
Based on your household income
If you or your child or dependent participate in certain government assistance programs such as SNAP, Medicaid, WIC, or other programs
If you or your child or dependent already receives a Lifeline benefit
For more information and to apply, visit wcvt.com/assistance.


---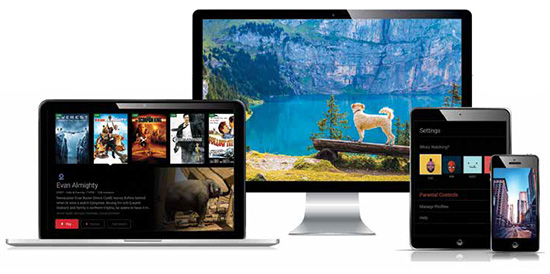 Looking for a Better TV Experience? Try GMA Video Free for 30-Days!

GMA Video is a fully-featured, streaming TV service that is a complete replacement for traditional cable or satellite television. With GMA Video, you still get all of your local channels and the option to choose packages with all of your favorite national sports and movie channels. Every GMA Video package also includes access to Cloud DVR so you can easily record your favorite programs.

Once you subscribe, you simply download and install the GMA Video app on your favorite streaming device (we support Amazon Fire TV, Apple TV, and your favorite internet browser or mobile device).

You'll also enjoy:
FREE HD Channels, Cloud DVR, Restart TV, and Replay TV
Your favorite local broadcast channels and cable networks
Personalized viewing recommendations
Easy self-installation and no contracts
Packages starting as low as $45.25