Do You Need Assistance Paying Your Internet Bill?

There are currently multiple programs available for households who may need assistance. Each program has its own criteria and some households may qualify for one or both programs, significantly reducing the cost of your monthly bill.

1. Vermont Temporary Broadband Subsidy Program

The Temporary Broadband Subsidy is now open to Vermonters who qualify and may require assistance paying their monthly internet bill. This temporary relief program is managed by the State of Vermont and is open to award monthly "grants" or credits to your Waitsfield and Champlain Valley Telecom bill to cover up to $40.00 per month on the Internet portion of your monthly bill. There is no guarantee that this program will continue after the December expiration date and the offer is only available while funds are available to cover these expenses

For more information, program eligibility and to access the online application, visit the Vermont Temporary Broadband Subsidy Program website.

2. Emergency Broadband Benefit

What is it? The Emergency Broadband Benefit (EBB) program is a new FCC program to help households struggling to pay for internet service during the pandemic. This temporary benefit will help families with challenges such as working from home, distance learning, telehealth services, or simply connecting digitally with loved ones.

The EBB will provide a discount of up to $50.00 per month towards broadband service for eligible households. The benefit is limited to one monthly service discount per household.

Who is eligible: A household is eligible if one member of the household meets at least one of the criteria below:
Qualifies for the Lifeline program;
Receives benefits under the free and reduced-price school lunch program or the school breakfast program, including through the USDA Community Eligibility Provision, or did so in the 2019-2020 school year;
Received a Federal Pell Grant during the current award year;
Experienced a substantial loss of income since February 29, 2020 and the household had a total income in 2020 below $99,000 for single filers and $198,000 for joint filers; or
Meets the eligibility criteria for a participating providers' existing low-income or COVID-19 program.
How to apply? For more information and to apply, visit www.wcvt.com/ebb or call 800.496.3391.


---

Come Join Our Team – 2 Positions Available: Customer Service Associate and Internet Support Association

When you become part of the Waitsfield and Champlain Valley Telecom family, you're joining a one hundred year old organization that values its employees and recognizes the important contribution each one makes to our company's success. Our progressive benefits and compensation package reflects the appreciation we have for our employees and rewards them for their commitment and dedication to our company.

Managing a family-friendly atmosphere in a fast-paced industry can present challenges, but we keep a careful eye on workplace satisfaction and quality, as we do on product and customer service quality. We are looking for people who share our passion for excellence and are willing to grow with us in the future. We are an EOE (Equal Opportunity Employer).

Current Job Openings:
Customer Service Associate
Internet Support Associate
For more information, click here.


---



Maple Broadband and Waitsfield and Champlain Valley Telecom Sign Agreement to Manage and Deliver Services to Maple Broadband's Fiber Network

On August 26, two organizations that exist to serve Addison County residents joined forces, with the shared goal of delivering fiber optic broadband internet access to every address in Maple Broadband's member towns.

Funds needed to pay for the fiber network will come from grants and loans. Because of Maple Broadband's structure as a tax-free municipal entity, it will ultimately be able to secure funding from the municipal bond market at attractive interest rates.

"This was a critical foundational move for Maple Broadband." said Steve Huffaker, Maple Broadband's Chair. "A first step in deploying our fiber network was to identify a qualified organization to manage and deliver services over the network."

"When seeking an agreement with a potential term of 30 years, proper alignment of goals was critical to identifying the right partner. We found a perfect match in Waitsfield and Champlain Valley Telecom (WCVT); a local Vermont telecommunications operator that has extensive experience in building and operating a rural broadband network."

"Even before this Network Management Agreement was signed, WCVT has been an invaluable resource in support of Maple Broadband's efforts. Through our collaboration, we will be able to leverage the deep well of experience and the many operational assets that WCVT already has in place," said Huffaker.

This project will extend a fiber-to-the-home network capable of delivering high-speed broadband service to unserved and underserved addresses that are among some of the hardest to reach and hardest to serve in the state of Vermont.

According to Eric Haskin, President and CEO of Waitsfield and Champlain Valley Telecom, "We are very pleased to be working with Maple Broadband to continue to expand fiber-optic connectivity to Addison County communities. This partnership will go a long way toward making next generation, high-speed Internet services available to many communities that don't have access to adequate service today."

As a precursor to network construction, Maple Broadband is engaged in pre-construction. It is presently conducting a high-level network design, pole surveys, and detailed network design while working through the state and federal grant processes. For more information about the timeline and progress, visit www.maplebroadband.net.


---
Win a $50 Gift Certificate to The Big Picture Theater and Cafe in Waitsfield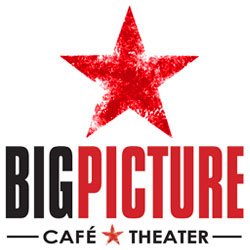 This month we have another great prize for you – a chance to win a $50 gift certificate to The Big Picture Theater and Cafe in Waitsfield, a local gathering place with a global dimension. The Big Picture offers quality films and home cooked breakfast, lunch and dinner. And don't forget to take home a dozen (or 2) of their famous maple glazed donuts.

To be entered into the raffle, simply click the link below and leave your name and contact information. The drawing will take place on Monday, September 13th.

Click Here To Enter For Your Chance To Win


---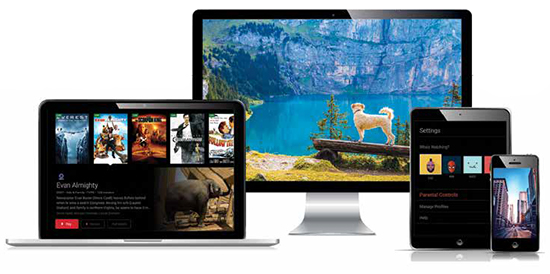 Looking For A Better TV Experience? Try GMA Video Free For 30-Days!

GMA Video is a fully-featured, streaming TV service that is a complete replacement for traditional cable or satellite television. With GMA Video, you still get all of your local channels and the option to choose packages with all of your favorite national sports and movie channels. Every GMA Video package also includes access to Cloud DVR so you can easily record your favorite programs.

Once you subscribe, you simply download and install the GMA Video app on your favorite streaming device (we support Amazon Fire TV, Apple TV, and your favorite internet browser or mobile device).

You'll also enjoy:
FREE HD Channels, Cloud DVR, Restart TV, and Replay TV
Your favorite local broadcast channels and cable networks
Personalized viewing recommendations
Easy self-installation and no contracts
Packages starting as low as $37.25
Try GMA Video FREE for 30-Days! Call 802-496-3391 today to switch.


---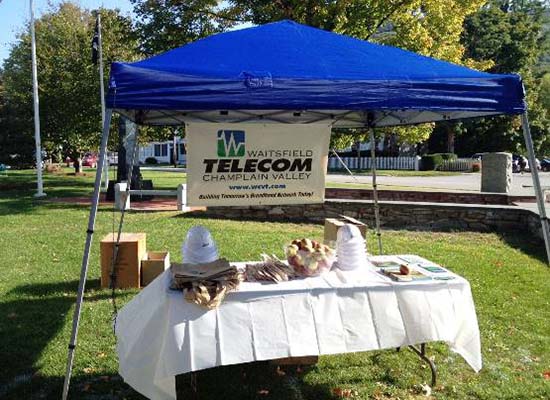 Come See Us At The Bristol Harvest Festival

Come see us at the Bristol Harvest Festival which will take place on the Bristol Town Green on Saturday, September 25th from 10:00 a.m. to 4:00 p.m. This is an event that we attend annually and it's a great opportunity to meet our customers face-to-face and help answer any questions. A free day of family fun with music, children's activities, food, crafters, vendors and more!

For more information, visit www.bristolharvestfest.com. We hope to see you there!