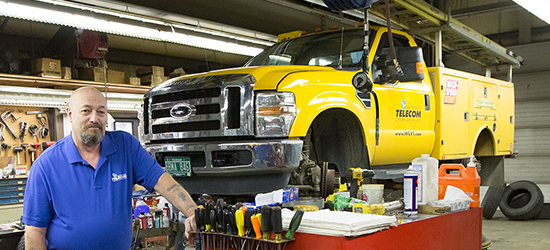 It's been a very busy summer and our employees have been working hard to keep all of our customers and communities connected. Just a reminder that while our business offices remain closed to customer access, our Customer Service and Technical Support staff are all fully available by phone, email, and online chat to support you and your telecommunications needs. Our field technicians are also busy installing Whole Home Wi-Fi, converting customers to fiber-optics, and maintaining our network.

We work hard to continue to evolve our network. This spring we enhanced our Internet bandwidth and network resiliency by lighting additional fiber-optic connections to Internet peering points in Boston and New York. We've also recently reached a milestone and have now converted more than 4,000 customers to high-speed fiber-optics. I know for many, the need for additional bandwidth is real. Building a fiber-to-the-home network in rural areas is extremely expensive and takes time. We are spending millions of dollars each and every year to continue the evolution of our network.

We are extremely lucky to have so many amazing small businesses that are part of our local communities. If you are able to, please help support these local businesses that play such a critical role in our local communities and are also our friends and neighbors.

Please know that all of us at Waitsfield and Champlain Valley Telecom are here for you. I hope that you and your family have a safe Labor Day weekend!

Sincerely,

Eric Haskin
President and CEO
Waitsfield and Champlain Valley Telecom

---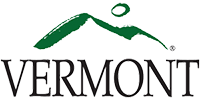 State of Vermont Announces New Program To Help Vermonter's With Utility Bills

If you have suffered economic hardship from COVID-19, financial assistance may be available through the Vermont Covid-19 Arrearage Assistance program through the Vermont Department of Public Service. This program provides eligible Vermont utility ratepayers served by a fixed-line telephone service (including Waitsfield and Champlain Valley Telecom), Vermont electric, natural gas, or a private water company with a grant to assist with past-due balances. Both residential and non-residential (but not governmental entities) applicants may apply.

You must apply online directly through the State of Vermont before November 30, 2020.

For more information, program eligibility, or to apply, visit the Vermont Department of Public Service website for more information, program eligibility and to access the online application.

Questions?

The Department of Public Service has prepared these Frequently Asked Questions. You can also call your local Vermont Community Action Agency, or contact the Department's Consumer Affairs and Public Information (CAPI) Division at 1-800-622-4496, via email at psd.consumer@vermont.gov.


---

Free Online Webinars To Help You Work and Learn From Home

Back by popular demand, we have scheduled more webinars to help you maximize your work-from-home experience. For your convenience, these will be online webinars that you can watch on your computer from the comfort of your home or office.

Webinar Topic - Optimizing Your Home Wi-Fi

Now that we are all working and learning from home, the number of devices connecting to our Wi-Fi networks has significantly increased. Laptops, smart phones, tablets, gaming devices and smart TV's all connect to the Internet simultaneously via your home's Wi-Fi network. What you think may be a speed issue, may actually be limitations in your Wi-Fi network. This webinar is designed to give you some great tips on making sure your home Wi-Fi is working properly.

To RSVP, click on the appropriate link below to indicate which webinar you would like to attend.
We hope you can join us!


---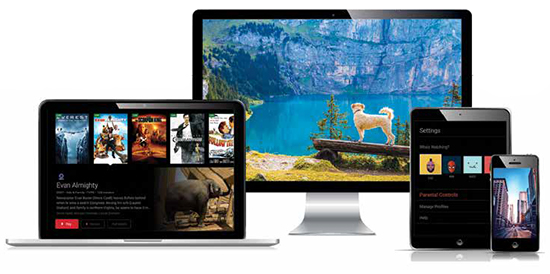 Looking For A Better TV Experience? Try GMA Video Free For 30-Days!

GMA Video is a fully-featured, streaming TV service that is a complete replacement for traditional cable or satellite television. With GMA Video, you still get all of your local channels and the option to choose packages with all of your favorite national sports and movie channels. Every GMA Video package also includes access to Cloud DVR so you can easily record your favorite programs.

Once you subscribe, you simply download and install the GMA Video app on your favorite streaming device (we support Amazon Fire TV, Apple TV, and your favorite internet browser or mobile device).

You'll also enjoy:
FREE HD Channels, Cloud DVR, Restart TV, and Replay TV
Your favorite local broadcast channels and cable networks
Personalized viewing recommendations
Easy self-installation and no contracts
Packages starting as low as $37.25
Try GMA Video FREE for 30-Days! Call 802-496-3391 today to switch.


---
Win a $50 Gift Certificate to the Hyde Away Inn & Restaurant

This month we have another great prize for you, so be sure to enter for your chance to win a $50 gift certificate to the Hyde Away in Waitsfield. The drawing will take place on September 21st. Each month, we raffle off a prize from a local business, so be sure to enter your name every month for your chance to win.

Click here to enter for your chance to win a $50 gift certificate to the Hyde Away.

Congratulations to last month's winners who each won a pair of Vermont State Parks day passes.
Ted Berg
Erin Reed
Sandra Curro
Mary Keller-Butler