September E-Newsletter
We think you'll find the information contained in this newsletter to be a valuable tool for enhancing your Internet experience. As always, we appreciate your feedback and suggestions. Please send your thoughts, comments or questions to newsletter@gmavt.net.
The Green Mountain Access Team
Adam, Amanda, Eric, Jason, Kris, Phil, Richard, Seth and Scott
---
Company News
Phishing Awareness - Don't Get Hooked By Email Phishing Scams
Just about every day, our Technical Support team hears from customers who received scam emails. Phishing emails are typically fraudulent emails that are designed to look like they are coming from legitimate businesses. These can often be hard to spot. One common type of phishing email that we see is asking you to click on a link to verify account information. Remember, Green Mountain Access will never send an email asking for you to verify your account information or asking for your password. If you ever are in doubt about the legitimacy of an email, just give us a call. We've put together the following video with tips to help you determine whether or not an email is legitimate. And remember, the safest thing to do with a suspected phishing email, is to simply delete it.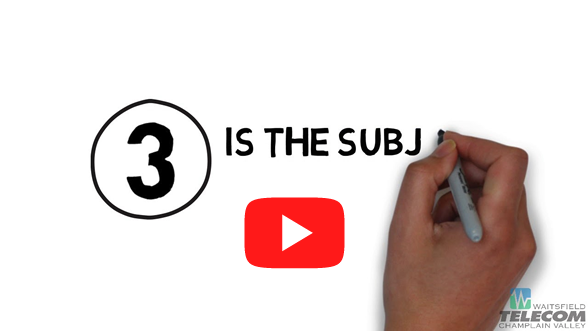 Sign-Up For Our "Let's Talk Wi-Fi – Tips, Tricks and Solutions" Webinar!
Wi-Fi is often the weak link of our home and business networks. We often don't think about the increasing number of devices that we are connecting to our Wi-Fi networks. You just want it to work so you can stream movies on the couch, listen to music on the deck or catch up on your shows on the treadmill. Join us for a free online webinar to learn some tips and tricks and new solutions to improve your Wi-Fi coverage and performance in your home or business.
To RSVP for a webinar, click on the appropriate link below to indicate which webinar you would like to attend.
Try Faster Speeds Free for 60-Days
With more devices using more bandwidth, faster Internet speeds are becoming more important than ever before. How many family members are typically online at your house and what are they doing? Streaming movies and TV shows? Downloading music? Playing games? Connecting on Facebook, Pinterest, and Twitter? Times have changed and many households now need more Internet speed to handle more users and more devices. You can get a lot more Mbps for a just a little more money!
To find out if higher speeds are available at your location, click here or give us a call at 800-496-3391 or email us to learn more.
Good Wi-Fi Coverage Is More Important Than Ever Before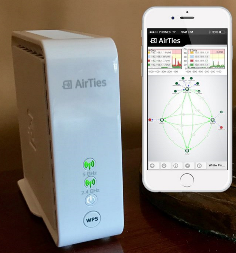 Depending on the size, layout, and construction materials used in your home, a single access point solution may not provide you with adequate coverage. Our Whole Home Wi-Fi fixes that by using multiple Access Points. One of our expert technicians will optimize your Wi-Fi by placing Wi-Fi access points at strategic locations around your home to expand coverage, eliminating dead spots, and providing great performance for all of your streaming devices.
Whole Home Wi-Fi from Green Mountain Access is just $10.90* per month, plus installation, and includes two AirTies 4920 ac Wi-Fi access points. Additional Wi-Fi access points can be added for $5.45* per month for each additional access point if needed for your specific installation.
Have a question, or want additional information, visit http://www.wcvt.com/services/wi-fi/residential/ or contact Richard at 496-8360 to learn more about our Whole Home Wi-Fi or business Wi-Fi solutions.
*Whole Home Wi-Fi equipment requires Green Mountain Access high-speed Internet service and a modem/router. Installation fees apply.
Win A $50 Gift Certificate To Stone Corral In Richmond
Congratulations to last month's winners of tickets to the Addison County Fair and Field Days. This month we have another great prize for you, so be sure to enter for your chance to win a $50 gift certificate to the Stone Corral in Richmond. The drawing will take place on September 17th. Each month, we raffle off a prize from a local business, so be sure to enter your name every month for your chance to win.
Click here to enter for your chance to win a $50 gift certificate to Stone Corral.

WCVT In The Community
WCVT Employees Donate Backpacks To Local Schools
Once again this year, Waitsfield and Champlain Valley Telecom employees donated backpacks to local schools throughout our service area. This is the fifth consecutive year that WCVT has coordinated the charitable backpack program. The program is coordinated by Tammy Field, Administrative Services Supervisor for the company. Tammy also coordinates the company's Annual Giving Tree program and worked with local schools to help identify families needing assistance of school supplies for their children. Throughout the year, WCVT frequently collaborates with local nonprofits, schools and community organizations to provide important services in our local communities.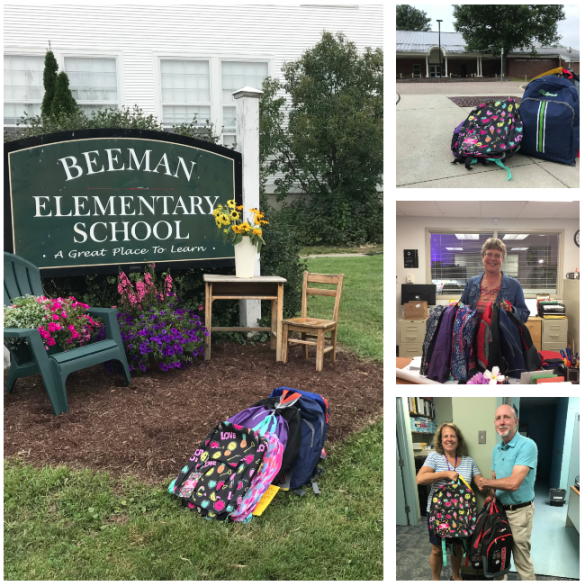 Waitsfield and Champlain Valley Telecom provides each employee with sixteen hours of community service time yearly to be used on local service projects. If your organization has a project in the making and is looking for help, contact Lorraine Keener at 496-8379 or lkeener@corp.wcvt.com to discuss the possibilities of WCVT participation.

---
Community Events
WCVT Hosting Red Cross Blood Drive | September 5th | Waitsfield
Waitsfield and Champlain Valley Telecom will be hosting a Red Cross Blood Drive at our main business office in Waitsfield on Tuesday, September 5th from 11:30 a.m. - 5:00 pm. Appointments are recommended, visit www.redcrossblood.org. Walk-ins are always welcome. The need is great, please donate!
Better L8 Than Never Car Show – September 23rd - Bristol
The 12th Annual Better L8 Than Never Car Show takes place on Sunday, September 23rd from 9:00 a.m. – 4:00 p.m. at the Bristol Recreation Field. Come see more than 200 cars and trucks, plus vendors, music, food, and kids activities. For more information, visit https://www.eventbrite.com/e/better-l8-than-never-car-show-2018-tickets-45971922257?aff=es2
Mad Dash, Sunday, October 7th - Waitsfield
A classic Vermont foot race benefiting the Mad River Path. Enjoy a scenic, gently rolling course, local food and refreshments, music and a commemorative tee shirt, all to support the Mad River Path. For more information or to register, visit http://www.madriverpath.com/mad-dash.php.
---
Tutorial / FAQ
Scam Alert - Watch Out For Imposter Scams
What would you do if a movie star contacted you on social media? What if they were asking you for money? It's not impossible to think this might happen for real, but the more likely scenario is the person contacting you is an imposter. Why do people pretend to be someone famous? To steal your money, of course. If someone you admire (especially someone you've responded to on social media recently) reaches out to you, take these steps before responding or doing what they ask:
~ Check for the "verified" symbol next to their name in their social media profile. However, be careful; these can be faked. So, even if you find it, go through the remaining steps as well.
~ Search online for the celebrity's name plus the word "scam."
~ Do the same for any charity they claim to represent.
~ Never send money of any kind (including gift cards) to someone you haven't met.
If you've already sent money to an imposter, contact the financial institution you used to do it, such as your bank, credit card company, or wire transfer service. Explain the situation and ask if the charge can be reversed. Also consider reporting the scam to the social media outlet and the FTC
https://www.ftccomplaintassistant.gov/
Short Tutorial / FAQ - How Can I Stay Safe While Shopping Online?
Question:  Now that the kids are back at school, I have time to think about what's next. I'd love to get ahead of holiday shopping, but I know there are more cyberthreats out there all the time. What can I do to stay safe?
Answer: Knowing about the threats is the first step in avoiding them, so you've already taken one important measure. Here are some additional tips:
~ Only do business with companies you know. Or, at the very least, check the security of any retailer very closely. For starters, look for "https"
at the beginning of the URL, not just "http." You can also read reviews to see if there have been any complaints. Then navigate to the company's security policy and actually read it. If it doesn't reassure you, move on to another site.
~ Use strong passwords. If you do find a new retailer you want to do business with, be sure to use a strong, unique password when creating an account. Better yet, complete the transaction as a "guest" and don't agree to have the site save your information.
~ Only shop using a secure connection. Don't do business online while you're on Wi-Fi at a coffee shop or other public place. It's too easy for hackers to intercept your transaction and get your financial information.
~ Use credit, not debit. Most credit cards offer better protection and aren't linked to a bank account. You may also want to consider using a third-party payment option such as PayPal.
~ Beware of fake shopping apps, which can steal your financial information or install malware on your device. They may look like the real thing in your app store, but check to see how long they've been around. If there aren't many reviews yet, that's a bad sign. Avoid the issue entirely by finding a link to the app on the retailer's website.
---
Sites of the Month
Let Go Of Old Stuff
https://us.letgo.com/en
The letgo app is like other apps where you can sell your stuff with one important exception: you don't have to worry about creating a description. The app does it for you using artificial intelligence and image recognition based on a photo you upload. Of course, it's also a great place to find used items to buy.
Explore The Cosmos
https://www.nasa.gov/
The NASA website always has something fascinating going on. Right now, you can get the details on the Parker Solar Probe, a recently launched spacecraft on its way to the Sun! Also check out the agency's accomplishments as it approaches its 60th anniversary as well as its plans for exciting future missions.
True Stories Told Live
https://www.themoth.org/
The Moth is an organization that promotes live storytelling. Visit this website to find upcoming events near you, listen to recordings of others'
stories, or submit a pitch to tell your own. Check out the Storytelling Tips & Tricks page to get some hints for your next social gathering.
Attack Of The Cute
http://attackofthecute.com/
Time to get your "awwwwws" out! This collection of beyond-adorbs puppies, kittens, and other super-cute critters will make you forget about work, laundry, and the news. Vote for your favorites with an "it's so cute"
rating, or "it's so fluffy" or "meh" if you're not as impressed.
---
More...
Two to View - A Couple Amazing Videos You Don't Want to Miss
Outstanding Gymnastics Routine - UCLA gymnast Katelyn Ohashi wows fans with her flawless floor exercise, complete with an unbelievable jump into the splits.
Norfolk Police Rock Uptown Funk - The Norfolk Police Department brought an "arresting" performance to the lip sync challenge with its rendition of Bruno Mars' Uptown Funk.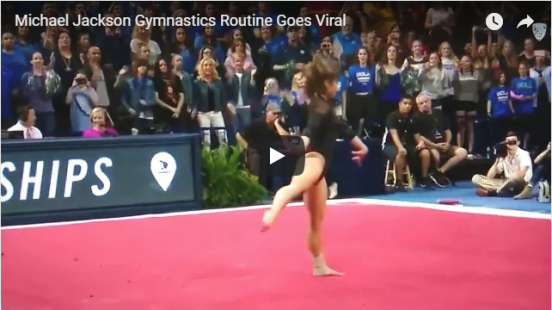 Go Pinterest-ing! - Cool Stuff to Pin on Your Pinterest Boards
Wine Bottle Crafts To Make Yourself
https://www.pinterest.com/pin/291537775874280685/
DIY Sugar Scrubs For Smooth Glowing Skin
http://craftsonfire.com/2017/03/5-sugar-scrubs-refreshed-beautiful-skin.html
Yummy Burritos With Chicken & Avocado
https://www.pinterest.com/pin/291537775874280658/
You haven't started pinning on Pinterest yet and you want to get started? To sign up, go to www.pinterest.com.
Free Featured Apps - These Three are Well Worth the Look
PackPoint
A delight for anyone who hates packing, PackPoint will tell you what to bring based on trip length, weather, and activities. Learn More Here: https://www.packpnt.com/
SwiftKey
Enhance your texting with easier typing, better autocorrections, and fun extras like customized stickers, GIFs, and emoji. Learn More Here:
https://www.microsoft.com/en-us/swiftkey?activetab=pivot_1%3aprimaryr2
Charity Miles
Make your movement count. Download the app, pick your favorite charity, and watch it get donations every time you exercise. Learn More Here: https://charitymiles.org/
---