September E-Newsletter
We think you'll find the information contained in this newsletter to be a valuable tool for enhancing your Internet experience. As always, we appreciate your feedback and suggestions. Please send your thoughts, comments or questions to newsletter@gmavt.net.
The Green Mountain Access Team
Adam, Amanda, Eric, Kris, Phil, Richard, Seth and Scott
---
Company News
Win a $75 Gift Certificate To Basin Harbor
Each month, we raffle off a prize from a local business, so be sure to enter your name every month for your chance to win. This month we are raffling off a $75 gift certificate to Basin Harbor Resort. To be entered into the raffle, simply click the link below and leave your name and contact information. The drawing will take place on September 15th.
Click here to enter for your chance to win.
Sign-Up For Our "Let's Talk Wi-Fi – Tips, Tricks and Solutions" Webinar!
Wi-Fi is often the weak link of our home and business networks. We often don't think about the increasing number of devices that we are connecting to our Wi-Fi networks. You just want it to work so you can stream movies on the couch, listen to music on the deck or catch up on your shows on the treadmill. Join us for a free online webinar to learn some tips and tricks and new solutions to improve your Wi-Fi coverage and performance in your home or business.
To RSVP for a webinar, simply click on the appropriate link below to indicate which webinar you would like to attend.
Looking For A Better Phone System For Your Business? Hosted IP Phone Service Is Your Solution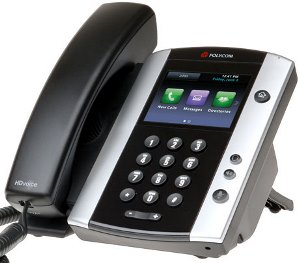 A reliable and efficient phone system is essential for your business to stay connected to your customers. You don't want to think about it too much; you just want it to work so you can focus on your business. With Hosted IP Phone Service, you don't have to purchase, set up, or maintain your own phone system; we take care of that for you. Instead, you get a powerful, business-class phone system with expanded capabilities and mobile options that will grow with your business.
For more information on our Hosted IP Phone service, visit www.wcvt.com or contact Kris Merchant at 802-496-8554
Improve Your Wi-Fi Experience
Wi-Fi is a critical part of your home network that you rely on each and every day. Often we don't think about the number of devices that we are connecting to our network using a wireless connection. Historically, we relied on wired connections to do the heavy lifting, but in today's wireless environment, we need a reliable, secure Wi-Fi network to provide coverage throughout your home.
Why It's Different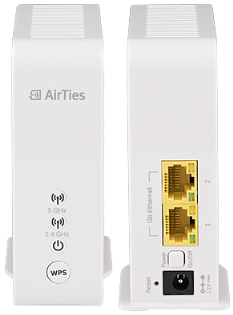 Unlike traditional Wi-Fi, which relies on a single access point (AP) to provide coverage, Whole Home Wi-Fi from Green Mountain Access utilizes multiple Access Points placed at strategic locations around your home to create an intelligent Mesh network that ensures consistent performance of high quality, whole-home Wi-Fi coverage.
Expand Coverage and Eliminate Dead Spots
Each access point connects to the other to act as a distributed, autonomous wireless network. This means that no matter where you are in your home, you'll have access to fast and reliable internet service – no more dead spots!
Pricing
Whole Home Wi-Fi from Green Mountain Access is just $10.90* per month and includes two AirTies 4920 ac Wi-Fi access points. Additional Wi-Fi access points can be added for $5.45* per month for each additional access point if needed for your specific installation.
For more information, visit http://www.wcvt.com/services/wi-fi/residential/ or contact Richard at 496-8360 to order Whole Home Wi-Fi for your home or small business.
*Whole Home Wi-Fi equipment requires Green Mountain Access high-speed Internet service and a DSL modem/router.
WCVT Employees Deliver One Hundred Thirty-Six Backpacks To Local School

s
One Hundred Thirty-Six new backpacks filled with school supplies were donated and delivered to twenty local schools by Waitsfield and Champlain Valley Telecom employees. This is the fourth consecutive year that WCVT has coordinated the charitable backpack program. The program is coordinated by Tammy Field, Administrative Services Supervisor for the company. Field, who also coordinates the company's Annual Giving Tree program, worked with local schools to help identify families needing assistance of school supplies for their children. Throughout the year, WCVT frequently collaborates with local nonprofits, schools and community organizations to provide important services in our local communities. Schools that received backpacks include Addison Central, Beeman Elementary, Brewster Pierce Memorial, Bridport Central School, Bristol Elementary, Bolton Smilie, Camels Hump Middle School, Charlotte Central School, Champlain Valley Union High School, Fayston Elementary, Hinesburg Community School, Lincoln Community School, Monkton Central, Moretown Elementary, Mount Abe Union Middle and High School, Richmond Elementary, Robinson Elementary, Thatcher Brook Elementary, Waitsfield Elementary, and Warren Elementary.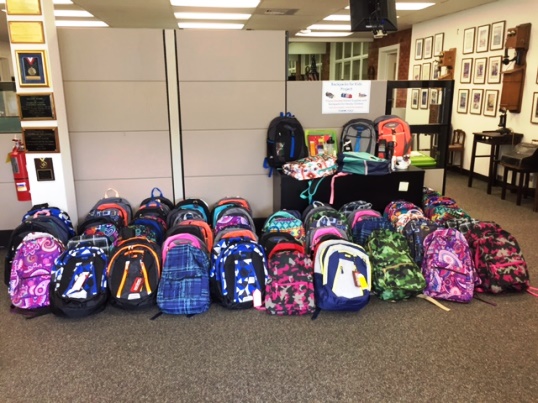 ---
Community Events
WCVT Hosting Red Cross Blood Drive | September 12 | Waitsfield
Waitsfield and Champlain Valley Telecom will be hosting a Red Cross Blood Drive at our main business office in Waitsfield on Tuesday, September 12th from 11:30 a.m. - 5:00 pm. Streamline your donation experience and save up to 15 minutes by visiting http://www.redcrossblood.org/rapidpass to complete your pre-donation reading and health history questions on the day of the appointment. Walk-ins are always welcome. The need is great, please donate!
Better L8 Than Never Car Show – September 24 - Bristol
The 12th Annual Better L8 Than Never Car Show takes place on Sunday, September 24 from 9:00 a.m. – 4:00 p.m. at the Bristol Recreation Field. Expect over 200 cars, plus music, food, kids games and a great relaxing day for all. For more information, visit https://www.eventbrite.com/e/better-l8-than-never-car-show-2017-tickets-33307541754
Mad Dash, Sunday, October 8th - Waitsfield
A classic Vermont foot race benefiting the Mad River Path. Enjoy a scenic, gently rolling course, local food and refreshments, music and a commemorative tee shirt, all to support the Mad River Path. For more information or to register, visit http://www.madriverpath.com/mad-dash.php.
---
Tutorial / FAQ
Stay Alert - Scammers Are Targeting WhatsApp Users
WhatsApp users should be aware of a scam that's going around, designed to steal your bank account information. Here's how it works: You receive a text message that says your WhatsApp subscription is about to expire and you need to pay 99 cents to continue using it. The message contains a link for you to follow to enter your bank information. If you receive this text message, don't follow the link, and certainly don't provide any financial information. Block the number the message came from, and delete the message itself.
Also, keep in mind the following guidelines for spotting phony messages from scammers:
~ Messages from scammers often contain obvious spelling and grammar errors.

~ The messages often come via a communication method you wouldn't expect.
For example, most apps communicate to users directly through the app, not through a text message.

~ The message may ask you to forward it on to friends to avoid paying the fee.

~ Scammers may ask for personal or financial information that you've already provided to the service they're claiming to be.
The tricky thing about this scam is that WhatsApp did used to be a paid service. However, it's been free since 2016. Don't be fooled into going back in time!
Short Tutorial / FAQ - Why Does Restarting My Computer Fix Many Problems?
Question: It seems like every time I contact a knowledgeable friend or a professional about a computer problem, the first thing they say is, "Did you try rebooting?" Does rebooting really solve that many problems and, if so, how?
Answer: Yes, rebooting can solve many computer problems and here's why: As your computer runs, it starts and stops various processes but not always in the most efficient way. Some of them may remain open or partially open, using up valuable computing power. In addition, some programs may experience an issue and not run as expected, but not be able to stop the problem without shutting down and starting again from scratch. That's why the "rebooting" advice is good not only for the entire device, but for individual programs as well. You can also try it if you run into issues with devices including a smartphone, tablet, or TV. Be aware, however, that if you're rebooting regularly or rebooting doesn't help, it may mean there's a bigger problem involved.
---
Sites of the Month
Be Prepared
https://www.ready.gov/be-informed
September is National Preparedness Month, and you can use this site to become informed about potential disasters in your area, how to get emergency alerts, and where to go in case you need to evacuate. The site addresses a wide range of potential threats including drought, earthquakes, extreme heat, home fires, and hurricanes.
Back-To-School Hacks
http://www.hgtv.com/design/decorating/clean-and-organize/back-to-school-dollar-store-hacks-pictures
A new school year is a great time to get organized. Use these easy, inexpensive tips to corral school supplies, school information, files, and much more. The projects use common items like storage bags, duct tape, wrapping paper, cereal boxes, spice holders, and soap dishes.
Best Remodeling Ideas
http://www.renocompare.com/
Get innovative ideas for remodeling your kitchen, bathroom, basement, master bedroom, yard, or any other area of your home. Use the search function or handy index to look for your next project, and sign up for the newsletter to get remodeling info delivered right to your inbox.
---
More...
Two to View - A Couple Amazing Videos You Don't Want to Miss
Hypnotic Moving Sculpture - The soothing Liquid Shard sculpture at Los Angeles Pershing Square mesmerizes passers-by as it moves in harmony with the wind.
Crowd Sings Bohemian Rhapsody - At a Green Day concert in Hyde Park, London, audience members belt out a moving rendition of Queen's Bohemian Rhapsody.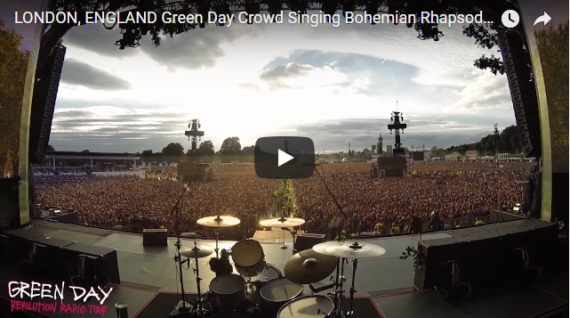 Go Pinterest-ing! - Cool Stuff to Pin on Your Pinterest Boards
Fresh And Flavorful Tomato Ricotta Tart
https://www.pinterest.com/pin/A-kVTAEQwAsE6ZxY_a7F1Uc/
Delicious And Fun Banana Split Bites
https://www.pinterest.com/pin/291537775869302351/
Make Your Own Watermelon Soap
https://www.pinterest.com/pin/291537775869302443/
You haven't started pinning on Pinterest yet and you want to get started? To sign up, go to www.pinterest.com.
Free Featured Apps - These Three are Well Worth the Look
SoundHound - Want to know the details on a great song you're hearing? Tap SoundHound's orange button and get information, lyrics, videos, and much more.
ESPN - If you love sports, you'll love this ESPN app. Use it to stream live events, watch clips, see game scores, and get updates on other sports news.
IMDb - This information-packed entertainment app can help you find show times, watch trailers, read critic and user reviews, and rate what you have seen.
---