Be Sure To Check Out Our Business Connections Magazine
Check out the great spotlight on Martin's Hardware & Building Supply in the September issue of our Business Connections magazine. This magazine is published on a quarterly basis and mailed out to all of our business customers.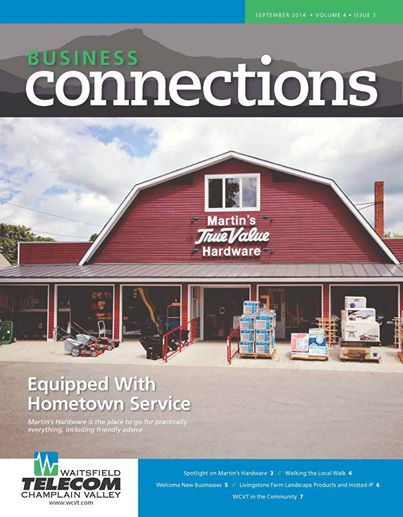 ---
Win A $50 Gift Certificate To Boyer's Orchard

Each month, we raffle off a prize from a local business, so be sure to enter your name every month for your chance to win. Congratulations to all of last month's winners of tickets to the Addison County Fair and Field Days. This month we have another great prize for you, so be sure to enter for your chance to win a $50 gift certificate to Boyer's Orchard in Monkton. The drawing will take place on September 15.

Click here to enter for your chance to win.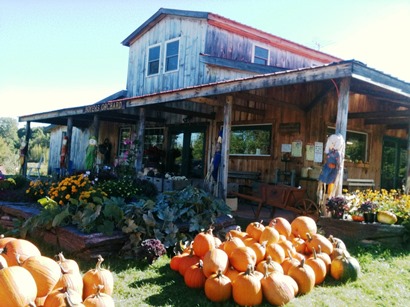 ---
Try Faster Internet Free For 60-Days

When was the last time you upgraded your Internet speed? Times have changed and many households now need more Internet speed to handle more users and more devices. Now you can get a lot more Mbps for just a little more money! Choose the high-speed Internet plan with the download/upload speeds that best meet your household's needs and try it free for 60 days! While not currently available to all of our Internet customers, we can currently reach approximately 60% of our subscribers with higher speed packages. To find out if higher speeds are available at your location, click here. Give us a call at (888)-321-0815 or e-mail us to learn more.
---
WCVT In The Community

Seventy Backpacks Donated To Local Schools
More than seventy backpacks filled with new school supplies have been donated and delivered to local schools by Waitsfield and Champlain Valley Telecom employees. This is the third consecutive year that WCVT has coordinated the charitable backpack program. The program is coordinated by Tammy Field, Administrative Service Supervisor for the company. Field, who also coordinates the company's Annual Giving Tree program, worked with local schools to help identify families needing assistance of school supplies for their children. Throughout the year, WCVT frequently collaborates with local nonprofits, schools and community organizations to provide important services in our local communities. Happy Back to school everyone!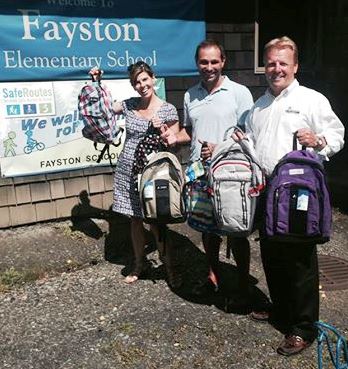 WCVT to Hold Blood Drive - Tuesday, September 16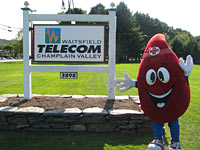 On Tuesday, September 16, Waitsfield and Champlain Valley Telecom will hold a Red Cross blood drive from 12:00 p.m. to 5:30 p.m. at the WCVT business office located on Route 100 in Waitsfield (across from the Waitsfield Elementary School). Each year, WCVT holds two blood drives, typically in March and September, with employees assisting in the staffing of the event. For more information, please call 496-3391 or contact the Red Cross at 1-800-GIVE-LIFE or online at www.redcrossblood.org.
Come See Us at the Bristol Harvest Festival – September 27
Thanks to everyone who stopped by our booth at the Addison County Fair and Field Days. It's always great to meet our customers. This month we will once again be out and about in the local community. Come see us at the Bristol Harvest Festival which will take place on town green on Saturday, September 27 from 10:00 a.m. to 4:00 p.m. This is an event that we attend annually and it's a great opportunity to meet our customers face-to-face and help answer any questions or concerns you may have. Hope to see you there!
Being a local business means that our customers are also our neighbors and friends. At Waitsfield and Champlain Valley Telecom, we feel strongly that community involvement is not just a nice thing to do; it is the right thing to do. If you have a community service project in the making and are looking for help, contact Alan Jones at 496-8328 or via email ajones@wcvt.com to see if we can lend a hand.
---
And The Winner Of One Free Month Of High-Speed Internet Service Is...

Congratulations Alice Evans for being this month's winner of one free month of high-speed Internet service. Alice's name was chosen at random from customers who completed our monthly Green Mountain Access technical support surveys.
Each month, one name is selected at random from customers who complete our online technical support or new user surveys. Survey requests are sent out via e-mail to customers after calling technical support or establishing new service. So be sure to fill out those surveys!
---
Two to View — A Couple Of Amazing Videos You Don't Want To Miss

Trombonist Serenades Cows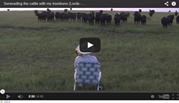 click here for video
Who knew cows loved trombone music? Watch an entire herd of them come up over the horizon and run toward the trombone-playing farmer.
Baby Tears Up When Mother Sings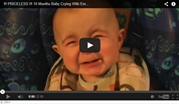 click here for video
When this mother sings a beautiful, yet sad, song to her 10-month-old baby, the baby reacts by crying sweet tears sure to melt your heart.
---
Go Pinterest-ing! - Cool Stuff To Pin On Your Pinterest Boards
Pinterest is a pinboard-style photo-sharing website that allows users to create and manage theme-based image collections such as events, interests, and hobbies. Users can browse other pinboards for images, 're-pin' images to their own pinboards, or 'like' photos. Here are some links to some:
Build Organization With Backpack Central
http://www.pinterest.com/pin/291537775851445244/
Pencil "Cake" Makes A Sharp Decoration
http://www.pinterest.com/pin/291537775851980640/
Cake Batter Cookies Feature Funfetti Flair
http://www.pinterest.com/pin/291537775851980654/
You haven't started pinning on Pinterest yet and you want to get started? To learn more visit http://about.pinterest.com/en or to sign up, go here https://pinterest.com/join/signup/.