October E-Newsletter
We think you'll find the information contained in this newsletter to be a valuable tool for enhancing your Internet experience. As always, we appreciate your feedback and suggestions. Please send your thoughts, comments or questions to newsletter@gmavt.net.
The Green Mountain Access Team
Adam, Amanda, Eric, Kris, Phil, Richard, Seth and Scott
---
Company News
Try Faster Speeds Free for 60-Days
With more devices using more bandwidth, faster Internet speeds are becoming more important than ever before. How many family members are typically online at your house and what are they doing? Streaming movies and TV shows? Downloading music? Playing games? Connecting on Facebook, Pinterest, and Twitter? Times have changed and many households now need more Internet speed to handle more users and more devices. You can get a lot more Mbps for a just a little more money!
To find out if higher speeds are available at your location, click here or give us a call at 800-496-3391 or email us to learn more.
Is It Time To Upgrade Your Phone System?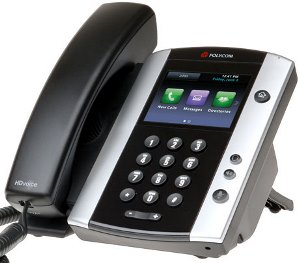 A reliable and easy to use phone system is essential for your business. With Hosted IP phone service from Waitsfield and Champlain Valley Telecom, you don't have to purchase, set up, or maintain your own phone system; we take care of that for you. Instead, you get a powerful, business-class phone system with expanded capabilities that will grow with you. Best of all, it is extremely flexible and affordable.
It's easy to switch to Hosted IP phone service. We'll do everything possible to make it a smooth, seamless transition for your business. Hosted IP phone service can be a smart choice for a small business all the way up to a large enterprise call center. What's more, the professional features of Hosted IP phone service can help a small business appear larger and more professional to its customers.

Want To Learn More?
Give me a call or send me an email for additional information or to schedule a live demo. Our team can help answer any questions you may have.
Kris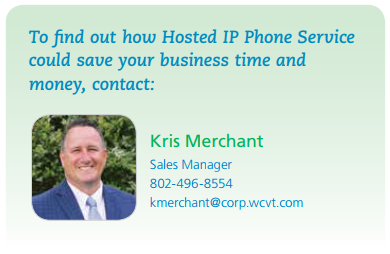 Win A $50 Gift Certificate To The Hyde Away In Waitsfield
Congratulations to last month's winners of a gift certificate to the Stone Corral in Richmond. This month we have another great prize for you, so be sure to enter for your chance to win a $50 gift certificate to the Hyde Away in Waitsfield. The drawing will take place on October 19th. Each month, we raffle off a prize from a local business, so be sure to enter your name every month for your chance to win.
Click here to enter for your chance to win a $50 gift certificate to the Hyde Away.

WCVT In The Community
WCVT To Host Children's Halloween Party In Bristol On Friday, October 26th
Waitsfield and Champlain Valley Telecom and the Bristol Recreation Department are once again teaming up to host the annual children's Halloween party on Friday, October 26th from 4:30 – 6:00 p.m. at Holley Hall in downtown Bristol. The event is free of charge and open to children of all ages. There will be music, activities, and refreshments. At 6:00 p.m. there will be a costume parade down the Main Street sidewalk ending on the Village Green, followed by a free showing of Hotel Transylvania back in Holley Hall at 7:00 p.m. Parents or guardians are asked to accompany their children. For more information, please contact Lorraine Keener at 496-3391 or email lkeener@wcvt.com or the Bristol Recreation Department at 453-5885 or recdirector@bristolvt.org.
Waitsfield and Champlain Valley Telecom provides each employee with sixteen hours of community service time yearly to be used on local service projects. If your organization has a project in the making and is looking for help, contact Lorraine Keener at 496-8379 or lkeener@corp.wcvt.com to discuss the possibilities of WCVT participation.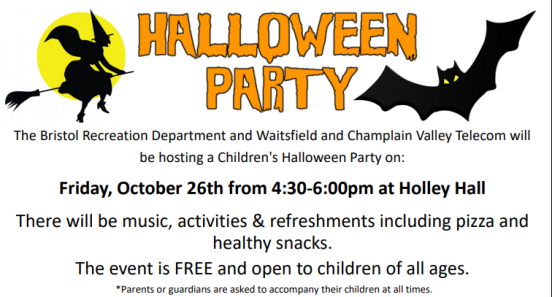 Thanks For Visiting Us At The Bristol Harvest Festival
Thank you to everyone who stopped by to visit our booth at the Bristol Harvest Festival. It was another great year with Kris staffing our booth. We truly enjoy meeting our customers face-to-face and what better place than at a great community event such as the Harvest Festival. See you next year!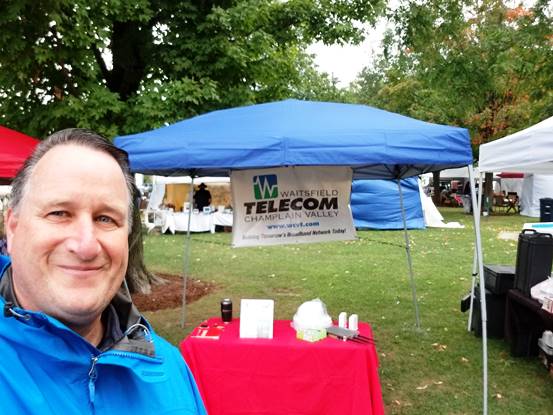 Red Cross Blood Drive A Success
Waitsfield and Champlain Valley Telecom recently sponsored its annual fall Red Cross blood drive on Thursday, September 5th at their main business office in Waitsfield, Vermont. According to Eric Haskin, President and CEO for WCVT and event organizer, "We collected a total of 33 pints and I would like to personally thank everyone who donated blood, or volunteered to help out with the blood drive."

---
Community Events
Mad Dash, Sunday, October 7th - Waitsfield
A classic Vermont foot race benefiting the Mad River Path. Enjoy a scenic, gently rolling course, local food and refreshments, music and a commemorative tee shirt, all to support the Mad River Path. For more information or to register, visit http://www.madriverpath.com/mad-dash.php.
Arts And Crafts Festival – Saturday, October 13th- Huntington
The Huntington Valley Arts and the Huntington Town Hall Committee are hosting a day of art, crafts, music and food in Huntington. The event will take place from 10:00am to 5:00pm at the Huntington Town Hall. Twenty local artists will have work on display including ceramics, fabric arts, paintings, and photography. Local music is scheduled in the afternoon and lunch will be available from 11:00 a.m. - 2:00 p.m.
East Charlotte Tractor Parade – Sunday, October 14th
The 18th annual East Charlotte Tractor Parade will take place on Sunday, October 14th at 1:00 p.m. This is a great event with up to 200 tractors parading down Spear Street in East Charlotte. There will be an open air market with food and crafts, a kid's area with free games, free parking with hay-ride shuttles, and a whole lot of fun for the entire family. For more information, click here.
---
Tutorial / FAQ
Stay Alert - Watch Out For Fake Checks From Fraudsters
Fake checks are one of the most common means for scammers to trick you into sending them money. Here's how they do it: They send you a phony check for a "legitimate" reason, such as paying you for an item you're selling online. But, they overpay and have you wire them the excess funds. Their check turns out to be bad, meaning you're in the red.
Another scenario is you're informed that you've won a contest, and you receive an "advance" on it, but you have to pay "fees" and/or "taxes" in order to claim it.
These situations can be tricky because the check may clear after you deposit it. But that doesn't mean it's good, and when your bank finds out, you're the one on the hook to pay that money back.
Use these tips to avoid falling prey to check scams.
~ If you sell something online:
-Only accept money orders, cash, or other secure forms of payment.
-Consider using an escrow or online payment service.
-Never take a check for more than your selling price.
~ Have your banker examine checks from unknown sources before you deposit them.
~ There is no legitimate reason for anyone to ask you to send them money when they're supposedly paying you, so always refuse to do so.
If you think you've been a victim of this type of scam, quickly alert your bank as well as the bank that supposedly issued the check. You can also alert the Federal Trade Commission at ftc.gov/complaint.
Short Tutorial / FAQ - How Do I Make Sure I See Facebook Posts From The People I Want?
Question:  I've seen posts on Facebook that say the platform only allows me to view posts from 26 friends. I have more than that whose activities I want to keep up with. Is there a way around this?
Answer: First of all, know that the posts you've seen that claim you can only see the posts of 26 friends are untrue. However, Facebook does use a "ranking" process that determines whose posts you see, and in what order, based on your previous interactions on the site. For example, if you frequently like, share, or comment on a particular friend's posts, it's likely that friend's future posts will be shown to you more often.
That said, there are ways to adjust whose posts you see more frequently.
First, you can prioritize who to see first:
1. In the top-right portion of your home screen, click the down-arrow.
2. From the drop-down list, select News Feed Preferences.
3. Select Prioritize who to see first.
4. Select the people whose posts you want to see first. When finished, click Done.
You can also add friends to your Close Friends list:
1. On your home screen, in the left column, click Friend Lists.
2. From the menu, select Close Friends.
3. Click Add Close Friends.
4. In the dialog box, choose the friends you want to include. When you're done, click Finish.
5. When you want to see what these folks are up to, just return to your Close Friends list and you'll see only their posts.
It's that easy to manage your Facebook News Feed to see more posts from the people you care about most.
---
Sites of the Month
Don't Forget to Vote
https://www.usa.gov/voting
Make sure you're prepared to vote in this November's midterm elections!
Visit this site to register to vote, change your registration, or get more information about state or local elections. New to voting? No worries -- you'll also find common voting terms and a primer on how to vote.
Finding Fall Fun
https://www.countryliving.com/
If you love fall, you'll love this site. It includes the best inns and B&Bs to check out fall colors, dozens of easy tailgating recipes, fall decorating tips and wedding ideas, fun Halloween costumes for every age, and updates on your favorite TV shows returning this fall.
All Things Clean
https://www.cleaninginstitute.org/clean_living/cleaning_practices.aspx
Fall is a great time to deep-clean your home, considering it's the start of that season when germs really start to spread. This site offers tips for getting your house cold-and-flu-ready and sparkling fresh. Check out the End of Summer Clean-Up and Fall Cleaning sections for specific ideas.
---
More...
Two to View - A Couple Amazing Videos You Don't Want to Miss
Homes Give New Meaning To "Cozy" - Think your house is too small? You'll think again after checking out these tiny living spaces in Hong Kong.
Nurse's Art Recalls Healing Moments - A Toronto nurse collected clean medical "trash" and collaborated with an artist to make it into a beautiful patient memorial.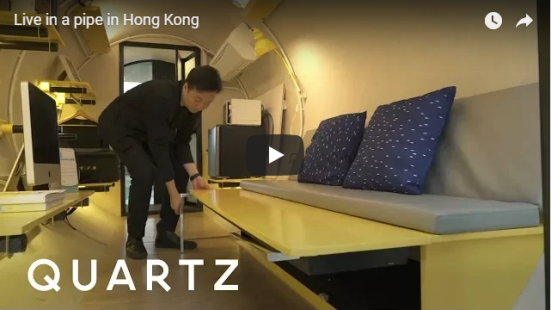 Go Pinterest-ing! - Cool Stuff to Pin on Your Pinterest Boards
Ghoulishly Creative Halloween Brownies
https://www.pinterest.com/pin/291537775870152772/
Monster Cookies Are Scary Delicious
https://www.pinterest.com/pin/291537775870152804/
Mason Jar Crafts To Make This Fall
https://www.pinterest.com/pin/291537775874280469/
You haven't started pinning on Pinterest yet and you want to get started? To sign up, go to www.pinterest.com.
Free Featured Apps - These Three are Well Worth the Look
Snapseed
This Google app makes photo editing a snap! It offers 29 easy-to-use tools and features plus a selective filter brush. Learn More Here:
https://play.google.com/store/apps/details?id=com.niksoftware.snapseed
Fooducate
This app provides calorie tracking and much more. You can even scan food to find healthier options right in the grocery store. Learn More Here: https://www.fooducate.com/
Ticketmaster
A must for lovers of live music, sports, or theater. Learn about events, purchase seats, and use your phone as your ticket. Learn More Here:
https://itunes.apple.com/us/app/ticketmaster/id500003565?mt=8
---