October E-Newsletter
We think you'll find the information contained in this newsletter to be a valuable tool for enhancing your Internet experience. As always, we appreciate your feedback and suggestions. Please send your thoughts, comments or questions to newsletter@gmavt.net.
The Green Mountain Access Team
Adam, Amanda, Eric, Kris, Phil, Richard, Seth and Scott
---
Company News
Win a $50 Gift Certificate To Dakin Farm
Each month, we raffle off a prize from a local business, so be sure to enter your name every month for your chance to win. This month we are raffling off a $50 gift certificate to Dakin Farm. Congratulations to last month's winner, Jim Haddad of Huntington,who won a gift certificate to Basin Harbor Resort. To be entered into the raffle, simply click the link below and leave your name and contact information. The drawing will take place on October 18th.
Click here to enter for your chance to win

Eliminate Dead Spots and Improve Your Wi-Fi Experience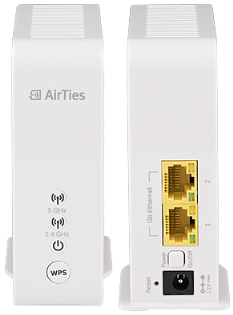 Unlike traditional Wi-Fi, which relies on a single access point (AP) to provide coverage, Whole Home Wi-Fi from Green Mountain Access utilizes multiple Access Points placed at strategic locations around your home to create an intelligent Mesh network that ensures consistent performance of high quality, whole-home Wi-Fi coverage.
Each access point connects to the other to act as a distributed, autonomous wireless network. This means that no matter where you are in your home, you'll have access to fast and reliable internet service – no more dead spots!
Whole Home Wi-Fi from Green Mountain Access is just $10.90* per month, plus installation, and includes two AirTies 4920 ac Wi-Fi access points. Additional Wi-Fi access points can be added for $5.45* per month for each additional access point if needed for your specific installation.
For more information, visit http://www.wcvt.com/services/wi-fi/residential/ or contact Richard at 496-8360 to learn more about our Whole Home Wi-Fi or business Wi-Fi solutions.
*Whole Home Wi-Fi equipment requires Green Mountain Access high-speed Internet service and a DSL modem/router.
WCVT Holds Red Cross Blood Drive
Waitsfield and Champlain Valley Telecom recently sponsored its annual fall Red Cross blood drive on Thursday, September 22nd at their main business office in Waitsfield, Vermont. According to Eric Haskin, V.P. Network for WCVT and event organizer, "We collected a total of 43 pints and I would like to personally thank everyone who donated blood, or volunteered."
WCVT Employees Setup For Special Olympics Vermont
A group of Waitsfield and Champlain Valley Telecom employees volunteered to assist with the setup for the Special Olympics Vermont Fall games. Great job Team WCVT!

---
Community Events
Mad Dash, Sunday, October 8th - Waitsfield
A classic Vermont foot race benefiting the Mad River Path. Enjoy a scenic, gently rolling course, local food and refreshments, music and a commemorative tee shirt, all to support the Mad River Path. For more information or to register, visit http://www.madriverpath.com/mad-dash.php.
East Charlotte Tractor Parade – Sunday, October 8th
The 17th annual East Charlotte Tractor Parade will take place on Sunday, October 8th at 1:00pm. This is a great event with up to 200 tractors parading down Spear Street in East Charlotte. There will be an open air market with food and crafts, a kid's area with free games, free parking with hay-ride shuttles, and a whole lot of fun for the entire family. For more information, click here.
Roktoberfest: A Festival of Beer, Bacon and Bands – October 14th- Basin Harbor
Join Basin Harbor for their annual Roktoberfest at Basin Harbor! Starting at 4 PM on Saturday, October 14th, come out for live music, an all-you-can-eat buffet featuring the best maple/bacon/bourbon/cheddar recipes in town, Dux the Balloon Man, Face Mania with Shirley, lawn games and bouncy house, and a giant bonfire!  For more information visit: http://www.basinharbor.com/bh-calendar-events/roktoberfest-2017/.
---
Tutorial / FAQ
Stay Alert - Watch Out For Ransomware
After being introduced last year and then seemingly disappearing from the cyber scene, the ransomware known as Locky is back. Not only that, but it seems to be "new and improved," meaning more malicious for those who become victims.
Here's how ransomware works: You receive an email with an innocent-sounding subject line, such as "documents," "photos," or "please print." You open the message and the attachment. The file infects your device and encrypts (locks) your data so you're no longer able to access it. The program then sends you a message describing how to install decryption (unlocking) software -- but only after you pay a ransom.
It may seem like your only option is to pay the ransom to regain access to your files. That's certainly something to consider, especially if you don't have backups. But, remember there's no guaranty the cyber thieves will grant you access after you pay. The better strategy is to protect yourself against the possibility of such an attack before it happens, using these tips:
~ Back up your data regularly. The easiest way to do this is to subscribe to an automatic cloud backup service.
~ Routinely update your computer. Make sure you always have the most recent versions of your operating system and antivirus software.
~ Practice good email habits. Never open an unexpected attachment, especially from an unknown source.
Cyber crime often takes two parties -- the criminal and the victim -- to work. Make sure you don't live up to your end of the deal!
Short Tutorial / FAQ - What's The Story With The New Birthday Options On Facebook?
Question: Lately I've seen Facebook friends indicating they'd like people to donate to a cause on their birthday. Is this a Facebook function, and does Facebook have other interesting birthday options?
Answer: Encouraging friends to donate to a cause on one's birthday hasn't always been a Facebook function, but it is now. If you want to use it, watch for a message from Facebook two weeks before your birthday asking if you'd like to create a fundraiser for your birthday. You can choose from 750,000 nonprofit organizations, then on your birthday, your friends receive a notification inviting them to donate to your cause.
Another new Facebook feature is birthday videos, which are targeted to the birthday person's friends. Facebook shares these videos with close friends of the birthday person, who can then use them to help that person celebrate their special day.
---
Sites of the Month
National Cat Day
https://www.nationalcatday.com/
Calling all cat enthusiasts: October 29 is a day devoted exclusively to your purr-fect pets. Give them some extra love and attention on that day, and remember all the kitties out there who don't have a home by donating to your local shelter or adopting a new feline friend.
Mysterious Trips
https://www.packupgo.com/
Love travel, but not travel planning? Then Pack Up and Go might be just the thing for you. The service plans three-day trips based on your schedule, travel preferences, and budget, with one unique catch: the destination remains a mystery until the day you leave!
HGTV Home Sweepstakes
http://www.hgtv.com/design/hgtv-urban-oasis
HGTV has remodeled a charming Craftsman style house in the heart of Knoxville, Tenn. Check out the photo gallery to see the amazing transformation of every room and the exterior of the house. Then starting on October 2, enter a sweepstakes for a chance to become its new owner.
Handy Tips For Homeowners
https://www.thespruce.com/
There's no end to things needing to be done around the house -- from preparing food to maintaining the yard to home repairs. Browse The Spruce for ideas like new ways to prepare mac and cheese, water features for your yard, or signs there's a mouse in your house.
---
More...
Two to View - A Couple Amazing Videos You Don't Want to Miss
Welcome to the Cliffside Shop - This remote pop-up shop is perched on the side of a mountain, and its clerk helps climbers with gear when they need it most.
100 Places of Dance - So you think you can dance...in 100 places? This guy can! Watch his fun routine performed against different backdrops.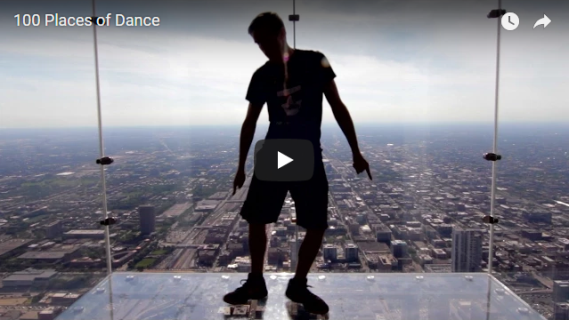 Go Pinterest-ing! - Cool Stuff to Pin on Your Pinterest Boards
Cute Rice Krispie Monster Treats
https://www.pinterest.com/pin/291537775869766640/
Clever and Yummy Acorn Donut Holes
https://www.pinterest.com/pin/291537775869766631/
These Fall Crafts Are Perfect For Kids
https://www.pinterest.com/pin/291537775869766711/
You haven't started pinning on Pinterest yet and you want to get started? To sign up, go to www.pinterest.com.
Free Featured Apps - These Three are Well Worth the Look
Pocket - Found a fascinating article online, but too busy to read it now? Just save it to Pocket, and read it later using any device.
Cozi - Cozi helps you keep track of important household information like meal planning, to-do lists, and your family's schedule.
BigOven - This app is the ultimate recipe organizer. View recipes or enter your own, make grocery lists, and get ideas for leftovers.
---