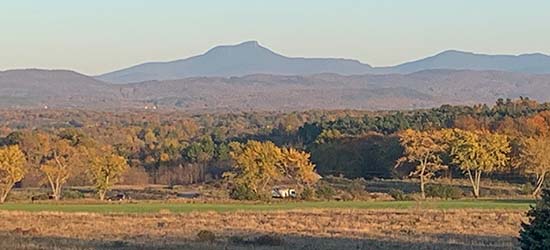 It's hard to believe that here we are once again, the seasons changing and we just rolled back our clocks. It's been another extremely busy year at Waitsfield and Champlain Valley Telecom. We are on track to convert a record number of customers to fiber-optics this year. While we continue to convert customers to fiber at a record pace, we also understand that our work is by no means complete.

As the days get shorter and the snow begins to fall, some of our line construction becomes more difficult. That being said, we have once again set ourselves up to continue to convert customers to fiber throughout the winter. At the same time, we are already busy engineering and designing future fiber projects as well as actively applying for available State and Federal grant funding to help complement our own investments. Building a fiber-to-the-home network in the rural Vermont communities we serve is extremely expensive and takes time to engineer, construct and build. We are spending millions of dollars each and every year to continue the evolution of our network to serve our customers with the best technology possible.

We understand how important high-speed Internet service is to you, we truly appreciate the opportunity to serve you. All of us at Waitsfield and Champlain Valley Telecom would like to wish you and your family a happy and safe Thanksgiving.

Sincerely,

Eric Haskin
President and CEO
Waitsfield and Champlain Valley Telecom


---

Sign-Up For Our "Let's Talk Wi-Fi – Tips, Tricks and Solutions" Webinar!

We often don't think about the increasing number of devices that we are connecting to our Wi-Fi networks. Laptops, smart phones, tablets, gaming devices and smart TV's all connect to the Internet via your Wi-Fi network. What you think may be a speed issue, may actually be limitations in your Wi-Fi network. This webinar is designed to give you some great tips on making sure your Wi-Fi is working properly in your home.

To RSVP for a webinar, click on the appropriate link below to indicate which webinar you would like to attend.


---



Do You Need Assistance Paying Your Internet Bill?

There are currently multiple programs available for households who may need assistance. Each program has its own criteria and some households may qualify for one or both programs, significantly reducing the cost of your monthly bill.

1. Vermont Temporary Broadband Subsidy Program

The Temporary Broadband Subsidy is now open to Vermonters who qualify and may require assistance paying their monthly internet bill. This temporary relief program is managed by the State of Vermont and is open to award monthly "grants" or credits to your Waitsfield and Champlain Valley Telecom bill to cover up to $40.00 per month on the Internet portion of your monthly bill. There is no guarantee that this program will continue after the December expiration date and the offer is only available while funds are available to cover these expenses

For more information, program eligibility and to access the online application, visit the Vermont Temporary Broadband Subsidy Program website.

2. Emergency Broadband Benefit

What is it? The Emergency Broadband Benefit (EBB) program is a new FCC program to help households struggling to pay for internet service during the pandemic. This temporary benefit will help families with challenges such as working from home, distance learning, telehealth services, or simply connecting digitally with loved ones.

The EBB will provide a discount of up to $50.00 per month towards broadband service for eligible households. The benefit is limited to one monthly service discount per household.

Who is eligible: A household is eligible if one member of the household meets at least one of the criteria below:
Qualifies for the Lifeline program;
Receives benefits under the free and reduced-price school lunch program or the school breakfast program, including through the USDA Community Eligibility Provision, or did so in the 2019-2020 school year;
Received a Federal Pell Grant during the current award year;
Experienced a substantial loss of income since February 29, 2020 and the household had a total income in 2020 below $99,000 for single filers and $198,000 for joint filers; or
Meets the eligibility criteria for a participating providers' existing low-income or COVID-19 program.
How to apply? For more information and to apply, visit www.wcvt.com/ebb or call 800.496.3391.


---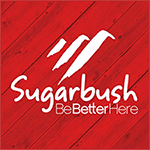 Win a $50 Gift Certificate To Sugarbush Resort

Each month, we raffle off a prize from a local business, so be sure to enter your name every month for your chance to win.

To be entered into the raffle, simply click the link below and leave your name and contact information. The drawing will take place on November 15th.

Click Here To Enter For Your Chance To Win


---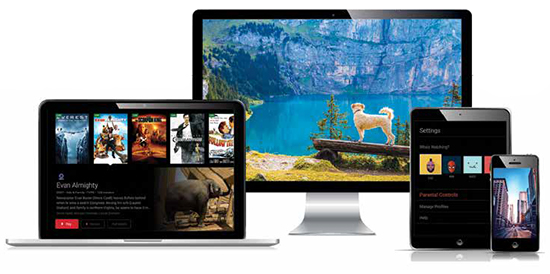 Looking For A Better TV Experience? Try GMA Video Free For 30-Days!

GMA Video is a fully-featured, streaming TV service that is a complete replacement for traditional cable or satellite television. With GMA Video, you still get all of your local channels and the option to choose packages with all of your favorite national sports and movie channels. Every GMA Video package also includes access to Cloud DVR so you can easily record your favorite programs.

Once you subscribe, you simply download and install the GMA Video app on your favorite streaming device (we support Amazon Fire TV, Apple TV, and your favorite internet browser or mobile device).

You'll also enjoy:
FREE HD Channels, Cloud DVR, Restart TV, and Replay TV
Your favorite local broadcast channels and cable networks
Personalized viewing recommendations
Easy self-installation and no contracts
Packages starting as low as $37.25
Try GMA Video FREE for 30-Days! Call 802-496-3391 today to switch.