November E-Newsletter
We think you'll find the information contained in this newsletter to be a valuable tool for enhancing your Internet experience. As always, we appreciate your feedback and suggestions. Please send your thoughts, comments or questions to newsletter@gmavt.net.
The Green Mountain Access Team
Adam, Amanda, Eric, Kris, Phil, Richard, Seth and Scott
---
Company News
Win a Mad Card To Mad River Glen
Each month, we raffle off a prize from a local business, so be sure to enter your name every month for your chance to win. This month we are raffling off a Mad Card ($169.00 value) from Mad River Glen. The Mad Card offers 3 transferable day tickets good any time during the 2017-18 ski season. Congratulations to last month's winner, Alison Ackert won a gift certificate to Dakin Farm. To be entered into the raffle, simply click the link below and leave your name and contact information. The drawing will take place on December 18th.
Click here to enter for your chance to win
Wind-Storm 2017 Recap
Strong winds knocked down trees and caused extensive power outages throughout our service area last week. During and after the storm, Waitsfield and Champlain Valley Telecom crews worked around the clock to keep services up and running. Our core network remained fully functional during this time and never blipped. Our biggest challenge was waiting for the restoration of commercial power at our remote switching sites. After the storm, we had forty remote switching sites without commercial power. While all of our sites run on batteries, they still rely on commercial power to recharge those batteries. All of our larger switching sites are equipped with permanent generators, but our smaller, more remote sites require the use of portable generators.
After the storms, our dedicated team worked to place and refuel generators to keep services up and running. In addition, our line crews were kept busy replacing poles, customer drops, and replacing cable. According to Lee Cheney, Network Manager for WCVT, "This was a particularly difficult storm because of the wide-spread damage and number of switching sites that lost commercial power. Our crews worked nonstop to keep everything running, manage and restore services. We truly appreciate our customer's patience as we worked to clean up from the storm. Also a special thank you to all of our staff who put in many days of long hours to keep our network up and running."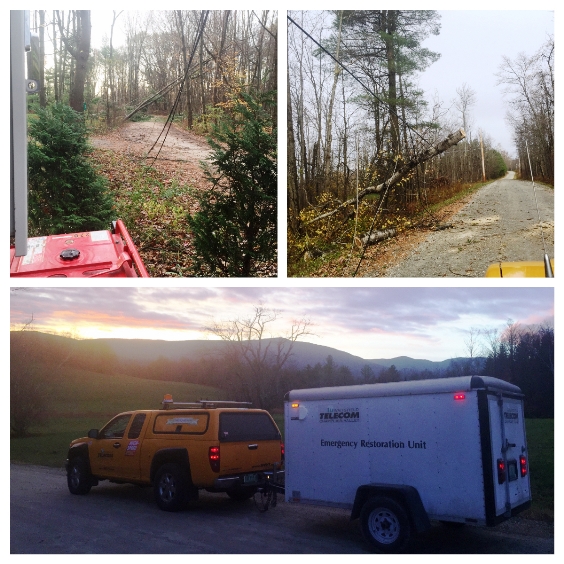 Thank You For Buying Local
At Waitsfield and Champlain Valley Telecom, we have a dedicated team of telecommunications experts working on your behalf every day. As your truly local provider, we live and work alongside you in this community and that local service is something our competitors can't offer.

With us at your side, you can enjoy advantages such as:
Local, Personal Attention
Just stop in our office or give us a call when you have questions. You're not limited to 800 numbers answered by customer service representatives across the country or on the other side of the world. We bring a unique blend of local knowledge, expertise and support to everything we do.
Faster Response Times
We're nearby and ready to serve you, and we also value your time. So our team works hard to ensure that your needs are taken care of quickly. We understand how important your services are to you and work diligently to keep you connected to the world.
Commitment to Improved Services
Waitsfield and Champlain Valley Telecom strives to provide you with the best telecommunications solutions available for a fair rate. After all, we're invested in the local communities we serve.
All of us at Waitsfield and Champlain Valley Telecom want to thank you for choosing us as your provider and we look forward to continuing to serve your future needs.
Looking For Better Wi-Fi Coverage?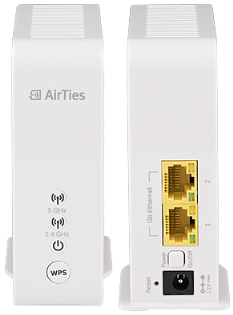 We've found a great solution to your Wi-Fi coverage issues. Whole Home Wi-Fi from Green Mountain Access utilizes multiple Access Points placed at strategic locations around your home to create an intelligent Mesh network that ensures consistent performance of high quality, whole-home Wi-Fi coverage.
Each access point connects to the other to provide seamless Wi-Fi coverage. This means that no matter where you are in your home, you'll have access to fast and reliable internet service – and no more dead spots!
Whole Home Wi-Fi from Green Mountain Access is just $10.90* per month, plus installation, and includes two AirTies 4920 ac Wi-Fi access points. Additional Wi-Fi access points can be added for $5.45* per month for each additional access point if needed for your specific installation.
Have a question, or want additional information, visit http://www.wcvt.com/services/wi-fi/residential/ or contact Richard at 496-8360 to learn more about our Whole Home Wi-Fi or business Wi-Fi solutions.
*Whole Home Wi-Fi equipment requires Green Mountain Access high-speed Internet service and a DSL modem/router. Installation fees apply.
Children's Halloween Party Was Spooktacular!
Thanks to everyone that came to our annual children's Halloween Party in Bristol! We had an amazing turnout (over 200 people), great pizza from the Jerusalem Store, and entertainment by Face Mania and Dux the Balloon Man. A special thanks to the Bristol Recreation Department for all of their help and the use of Holley Hall.
Being a local business means that our customers are also our neighbors and friends. At Waitsfield and Champlain Valley Telecom, we feel strongly that community involvement is not just a nice thing to do; it is the right thing to do. If you have a community service project in the making and are looking for help, contact Lorraine Keener at 496-8379 or via email lkeener@corp.wcvt.com to see if we can lend a hand.

WCVT Employees Wash Windows For Senior Housing
Not only is Phil a Tech Guru, but also an excellent window washer! WCVT employees helped lend a hand at Kelley's Field Senior Housing last month. Great job team!

---
Community Events
Waitsfield Ski And Skate Sale - Saturday / Sunday, November 11 and 12 - Waitsfield
New and used equipment and clothing for skiers, riders, skaters, and winter lovers of all ages. All proceeds benefit the Waitsfield Elementary School PTA. Hours are from 9:00 am to 5:00 pm on Saturday and 10:00 am - 2:00 pm on Sunday. For more information, call 496-3643 or visit http://www.waitsfieldschool.org/ski-and-skate-sale.php.
Annual Thanksgiving Farmer's Market At The Round Barn – Sunday, November 19 - Waitsfield
The annual Thanksgiving farmer's market will take place on Sunday, November 19th from 10:00am - 2:00pm at the Round Barn in Waitsfield. It is the perfect opportunity to purchase local and organic food for use at your Thanksgiving table or to purchase unique gifts for loved ones. There will also be live music, food to enjoy while shopping, and plenty of community spirit to add to the festive and fun atmosphere. For more information, click here.
20th Annual Louise Roomet Turkey Lane Turkey Trot – Sunday, November 26 - Hinesburg
Come out on Sunday, November 26 for a 4.25 mile fun run and walk along a scenic course in rural Hinesburg and Monkton. Proceeds benefit the Hinesburg Land Trust and its efforts to preserve land for public use forever! Registration begins at 11:45. Walkers go at 12:45 and runners at 1:00. There will be prizes from local sponsors. For more information, visit https://hinesburglandtrust.wordpress.com/turkey-lane-turkey-trot/.
Candy Cane Hunt – Friday, December 1 - Bristol Town Green
Santa has hidden candy canes all around the park. Bring your flashlight and help us find them! You may even find a special candy cane with a prize winning ribbon! Friday, December 1st, at 6:00pm. For more information, visit http://www.bristolrec.org.
WSBA Richmond Holiday Market - Saturday, December 2 - Richmond
The Western Slopes Business Association and the Town of Richmond will be hosting the 14th annual Richmond Holiday Market on Saturday, December 2, from 9:00 a.m. – 3:00 p.m. This annual event has grown over the years and is offered in several locations, including the Richmond Free Library; the Richmond Congregational Church, the Richmond Town Hall, and at Our Lady of the Holy Rosary Catholic Church and the Richmond Town Center. There's something for everyone. For more information, visit http://www.westernslopesvt.org/events/wsba-richmond-holiday-market-december-2-2017/.
---
Tutorial / FAQ
Stay Alert - Watch Out For Netflix Emails
Another phishing scam is making the rounds, and this time it targets Netflix users. (Remember, phishing is an attempt to gather personal information by posing as a legitimate company that you do business with.) The scammers are sending emails that say the company is having trouble authorizing your credit card on file and request that you enter a new form of payment. There is a link for you to click to enter the requested information.
If you receive an email like this, don't click! If you do, you'll be brought to a phony site set up by the scammers; and if you enter your credit card information, they'll use it against you. Take these additional precautions to make sure you don't become a victim of this
scam:
~ Use strong, unique passwords for all your online accounts, including Netflix, and change passwords often.
~ Never click on a link in an unexpected email. Instead, go to the website directly by typing the URL into your browser. Better yet, call the Netflix customer service number listed on its website to see if the company really needs you to update your information.
~ Know the policies of the companies you do business with. For example, Netflix never asks for personal information such as a credit card number, Social Security number, or password via email.
~ Keep security software updated on all your devices.
~ If a website you frequent offers two-factor authentication, use it.
This would involve, for example, entering a code sent to your phone via text before you can log on.
Stay aware to stay safe!
Short Tutorial / FAQ - What's The Story With The New Birthday Options On Facebook?
Question: I recently heard Twitter is doubling its character limit from
140 to 280. I thought the whole point of Twitter was the brief format.
What's the story?
Answer: Twitter is currently testing a 280-character limit with a small group of users. The company's reason for increasing the limit is giving people more room to express their thoughts, responding to user frustration over the limited space. Some languages, such as Japanese, Chinese, and Korean contain more ideas within one character, so the limit for those languages will not change. Meanwhile, those who write in other languages (such as English) might welcome a bit more breathing room for their thoughts; the company is hoping the increase will translate to more tweets.
---
Sites of the Month
Food Network's Thanksgiving Guide
http://www.foodnetwork.com/thanksgiving
Cook a Thanksgiving turkey, prepare some gravy, or whip up those mashed potatoes with confidence after watching the instructional videos on this site. Then find new ways to prepare old holiday favorites like green beans, stuffing, and pie. Finally, visit the leftovers section to continue enjoying your meal days later.
DIY Holiday Gifts
http://www.goodhousekeeping.com/holidays/gift-ideas/g1266/handmade-gifts/
It's not too early to start thinking about holiday gifts. This year, why not try making some of them yourself? This site offers adorable ideas for things people really use like food, candles, picture frames, and coasters. Many of the entries are videos that provide step-by-step tutorials.
Hubble Space Telescope
https://www.nasa.gov/mission_pages/hubble/main/index.html
The Hubble Space Telescope, launched into space in 1990, is still providing a valuable view of the universe. Visit this site to see through its lens with Hubble facts, along with amazing images and videos. Be sure to follow the link to download the ebook about Hubble's many discoveries.
Christmas Tree Decorating
http://www.hgtv.com/design/decorating/design-101/15-christmas-tree-decorating-ideas-pictures
Need some fresh ideas for your tree this year? Check out this site for 40 inspirational photos. Go simple, glam, shiny, nostalgic, patriotic, or match your home's décor. Find ideas for DIY ornaments (now you know what to do with last year's holiday cards), decorating on a budget, and much more.
---
More...
Two to View - A Couple Amazing Videos You Don't Want to Miss
Fans Support Children's Hospital - Iowa Hawkeyes fans send encouraging waves to patients and their families at the nearby Children's Hospital.
100 Years of Cars - Take a quick trip through history and watch the form and function (and
fun!) of cars evolve from the 1910s to today.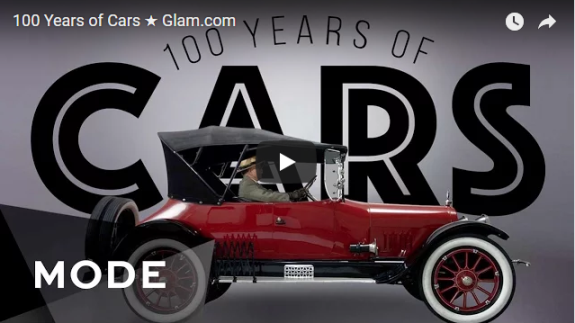 Go Pinterest-ing! - Cool Stuff to Pin on Your Pinterest Boards
Chocolate Turtle Apple Sliceshttps://www.pinterest.com/pin/ASLNimxN9oZRaAgrOlBR13GWQEruc_hfbbrEPR3aAfNShYJ2-JPWG6s/
Easy & Healthy Chicken Noodle Souphttps://www.pinterest.com/pin/291537775870152881/
Farmhouse-Inspired Fall Décor
https://www.pinterest.com/pin/291537775870152819/
You haven't started pinning on Pinterest yet and you want to get started? To sign up, go to www.pinterest.com.
Free Featured Apps - These Three are Well Worth the Look
Artkive - Finally, an efficient way to organize your kids' artwork! You can even print art books to give as gifts to family and friends.
bSafe - This app provides several options to help you stay safe, such as a location tracker, SOS alarm, and fake call generator.
Wunderlist - Wunderlist is like your own efficient assistant, helping you with personal and professional appointments, meetings, and tasks.
---