WCVT's Continued Commitment To You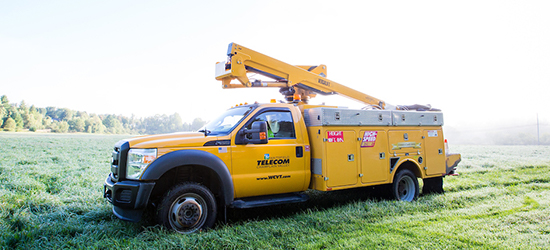 As we begin the month of May, I always look forward to the warmer weather and spending more time outside in our beautiful state. While things may feel a bit different this year, I hope you are still able to get out and enjoy the outdoors. Most of all, I hope you and your family are staying safe.

I just want to give an update on what we are doing to keep you connected during these difficult times and our commitment to you and your family. As a 116 year old, local Vermont, family owned business that was started by my grandfather, we take the health and safety of our employees, our customers and our communities very seriously. We also understand how important your telecommunications services are to you and your family during these unprecedented times.
Our business offices remain closed to customer access until further notice.
Our Customer Service and Technical Support staff are all available by phone, email, and online chat. For your convenience, please remember that you can always pay your bill online by choosing My Account.
We are currently limiting on-site service/trouble visits and restricting inside access for our technician's safety. If you are experiencing a service outage, we will work with you prior to the visit in order to ensure the safety of you and our technician.
Our line crews, splicers, and contractors are all busy with our fiber-optic construction projects. While our customer conversions are currently on hold for your safety and the safety of our employees, we continue to upgrade our network so everything will be ready when we can safely resume customer fiber conversions in the future.
If you have a need for improved Wi-Fi performance or coverage, be sure to give us a call or visit the Wi-Fi section of our website. We have self-installation solutions available to provide you with whole home Wi-Fi coverage and our technicians can help guide you through the process to help ensure a successful installation,
Please know that all of us at Waitsfield and Champlain Valley Telecom are here for you. Thank you for your patience and we will get through this together. Be safe!

Sincerely,

Eric Haskin,
President and CEO
Waitsfield and Champlain Valley Telecom


---

More Webinars To Assist You…

Back by popular demand, we have scheduled several more webinars to help you maximize your work-from-home experience. For your convenience, these will be online webinars that you can watch on your computer from the comfort of your home or office. To RSVP for a webinar, click on the appropriate link below to indicate which webinar you would like to attend. We hope you can join us.

Tips, Tricks, and Solutions To Help You Work From Home - We will take a look at various tools and services that can help make it easier for you to work remotely and also some tips to optimize your home network.

Optimizing Your Home Wi-Fi - Now that we are all working from home and learning from home, we have all significantly increased the number of devices connecting to our Wi-Fi networks. Laptops, smart phones, tablets, gaming devices and smart TV's all connect to the Internet simultaneously via your home's Wi-Fi network. What you think may be a speed issue, may actually be limitations in your Wi-Fi network. This webinar is designed to give you some great tips on making sure your Wi-Fi is working properly in your home.


| | | |
| --- | --- | --- |
| Webinars | Location | Topic |
| Friday, May 8th, 11:00 a.m. - Noon | Online | Optimizing Your Home Wi-Fi |
| Tuesday, May 12th, Noon – 1:00 p.m. | Online | Tips, Tricks, and Solutions To Help You Work From Home |
| Wednesday, May 13th, Noon – 1:00 p.m. | Online | Tips, Tricks, and Solutions To Help You Work From Home |
| Thursday, May 14th, 11:00 a.m. - Noon | Online | Optimizing Your Home Wi-Fi |
---
Win A $50 Gift Certificate To A Local Business of Your Choice (5 winners again this month)!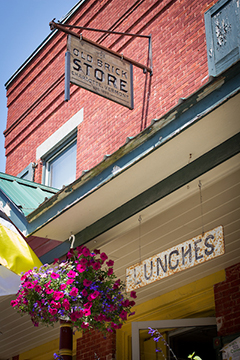 Since last month was such a success, let's do another raffle supporting our local businesses. Once again, we will pick five lucky winners who will win a $50 gift certificate to a local business of their choice.

To be entered into the raffle, simply click the link below and leave your name, contact information, and the name of the business you can't wait to open back up again. If your name is selected, you will win a $50.00 gift certificate to the business you mention (we'll buy the gift certificate of course)! Five winners will be chosen, drawing will take place on May 15, 2020.

Click Here To Enter For Your Chance To Win

Congratulations to last month's winners who won $50.00 gift certificates to the following local businesses:
Phil Huffman - Micaiah's Barbershop in Waitsfield
Bryan Hall - Big Picture in Waitsfield
David Ebenstein - Hinesburgh Public House in Hinesburg
Michelle Beane - Hatchet Restaurant in Richmond
Jacinta Monniere - Hinesburg Hair Studio in Hinesburg
---

Resources To Help You Work From Home

We know that you are relying on your home phone, Internet, and Wi-Fi more than ever before. Our employees are working around the clock to keep you connected to the world. As more and more people are now working from home, we wanted to remind you of some features and services that you have access to that can help make this transition more seamless.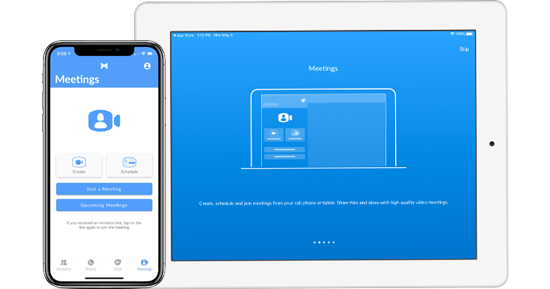 Looking For Online Meetings Software?

Waitsfield and Champlain Valley Telecom is pleased to offer MaX UC Meetings. Now more than ever, you need to stay connected to your team. Just because you're working remotely, doesn't change the need for regular meetings and engagement with your employees. Our new MaX UC Meetings solution allows you to host video meetings with up to 100 participants, and no time limits. MaX UC Meetings also offers chat functionality and the ability to share your screen with others that are part of your meeting.

Waitsfield and Champlain Valley Telecom is currently offering our MaX UC Meetings free for 60-days. For additional information, please contact Kris Merchant at kmerchant@wcvt.com or (802) 496-8554.

Wi-Fi Calling App

MaX UC is an app that runs on your Apple or Android smartphone or tablet and turns it into a portable extension of your home or office phone service. With the MaX UC app, you can make and receive calls on your home or office number on your smartphone from anywhere. We are offering the MaX UC Wi-Fi Calling free to our customers for 60-days.

For more information, or to add MaX UC to your account, give us a call at 800-496-3391 or send us an email.

Forward Your Voice Mail To Your Email

If you are a WCVT Voice Mail subscriber, you can automatically forward your voice mail messages to your email inbox, making it easy to listen to and manage your messages. To activate this feature, simply log into your voice mail account online and follow the instructions for setting up email notification, or give us a call and we can set it up for you. Learn more...

WCVT Conference Bridge

Our Conference Bridge is available for use free for WCVT customers. Once you are registered for access, you can set up a conference call and contact the people you need to reach anytime, 24 hours a day, 7 days a week at your convenience. When moderating a conference call, you can use the web interface to view and control the conference. To register for a Conference Bridge account, contact Customer Service at 800-496-3391. Once registered, you will be assigned an Administration ID Number and Attendee Number. We recommend keeping these numbers readily available as you will need them when establishing future conference calls. Learn more...

Waitsfield and Champlain Valley Telecom is committed to your helping you through these difficult times. Please don't hesitate to reach out with anything you need. We are here to help!


---
Free Community Wi-Fi Locations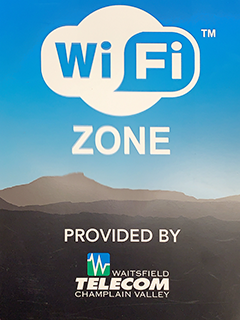 Just a reminder that free, community Wi-Fi is available at the following locations. Wi-Fi is available at these locations from a parked car and we ask you to please remember to always practice social distancing while using the Community Wi-Fi to keep yourself and everyone in our community safe. If you have ideas for other areas that aren't currently covered, please let us know, Email Kris Merchant, at kmerchant@wcvt.com.

Bristol:
Bristol Town Green - there are two Wi-Fi access points serving the park
Main Street Business District - there are two Wi-Fi access points serving this area
Hinesburg:
Waitsfield and Champlain Valley Telecom Business Office - located off of Mechanicsville Road
Waitsfield:
Bridge Street Businesses Parking Lot
Mad River Green - there is a Wi-Fi access point that serves the Mad River Green (the area where the Waitsfield Farmers Market is located)
Mad River Park Recreation Fields
Waitsfield and Champlain Valley Telecom Business Office - parking lot at front of building
Warren:
Warren Village - there is a Wi-Fi access point that provides coverage between the Pitcher Inn and the Warren Store
How To Connect To The Community Wi-Fi

Connect to any one of the following networks: MRV Free WiFi, Bristol Public WiFi, or GMA WiFi. No password is required to access the Wi-Fi.