May E-Newsletter
Come See Us At The Vermont Business Expo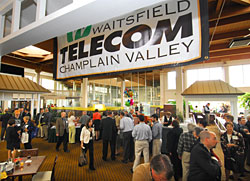 The Vermont Business Expo is scheduled for May 25 at the Sheraton Hotel and Conference Center in Burlington, Vermont. Stop by and check out what's new in technology. Learn more about our more about our Hosted IP Phone Service, Business Class Wi-Fi solutions and more. EXPO is northern New England's largest business-to-business trade show attracting over 3,000 business leaders and hosting nearly 200 exhibitors. As in previous years, EXPO promises the same great networking events and a fantastic line up of seminars, meal events and award presentations. Entrance into the tradeshow is free as long as you pre-register on or before May 19. Register online at www.vtexpo.com.
Check Out The Spring Issue Of Our Business Connections Magazine
Check out the latest issue of our Business Connections Magazine spotlighting Bisbee's Hardware and Home Center in Waitsfield. The issues also includes articles on our Hosted IP Phone Service, Managed Business-Class Wi-Fi and more. Read the most recent issue of our Business Connections Magazine and let us know what you think.
Win a $50 Gift Certificate to Mad River Garden Center
Each month, we raffle off a prize from a local business, so be sure to enter your name every month for your chance to win. Congratulations to last month's winner, JoAnne Kenyon of Bridport who won a $50 gift to Greenhaven Gardens and Nursery in New Haven. This month we have another great local prize, a $50 gift certificate to the Mad River Garden Center in Waitsfield. To be entered into the raffle, simply click the link below and leave your name and contact information. The drawing will take place on May 22.
Click here to enter for your chance to win

Looking For Better Wi-Fi?
We all know that Wi-Fi is a critical part of your home network that you rely on each and every day. Often we don't think about the number of devices that we are connecting to our network using a wireless connection. Historically, we relied on wired connections to do the heavy lifting, but in today's wireless environment, we need a reliable, secure Wi-Fi network to provide coverage throughout your home.
Why It's Different
Unlike traditional Wi-Fi, which relies on a single access point (AP) to provide coverage, Whole Home Wi-Fi from Green Mountain Access utilizes multiple Access Points placed at strategic locations around your home to create an intelligent Mesh network that ensures consistent performance of high quality, whole-home Wi-Fi coverage.
Expand Coverage and Eliminate Dead Spots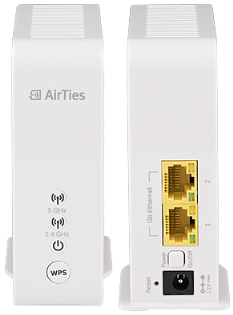 Each access point connects to the other to act as a distributed, autonomous wireless network. This means that no matter where you are in your home, you'll have access to fast and reliable internet service – no more dead spots!
Pricing
Whole Home Wi-Fi from Green Mountain Access is just $10.90* per month and includes two AirTies 4920 ac Wi-Fi access points. Additional Wi-Fi access points can be added for $5.45* per month for each additional access point if needed for your specific installation.
For more information, visit http://www.wcvt.com/services/wi-fi/residential/ or contact Richard at 496-8360 to order Whole Home Wi-Fi for your home or small business.
*Whole Home Wi-Fi equipment requires Green Mountain Access high-speed Internet service and a DSL modem/router.
---
WCVT In The Community
WCVT to Hold Two Open Houses - June 3 and 10th
Be sure to mark your calendars for our upcoming open houses. We will be holding two technology open houses, one at our Waitsfield business office located on Route 100 on Saturday, June 3 and another on June 10th at our Hinesburg office on Route 116 (across from the Hinesburg United Church).  Come see the latest in technology including fiber-to-the home, Whole Home Wi-Fi, Hosted IP Phone Service, and even a little bit of history.  WCVT employees will be on hand providing fiber-optic splicing demos, pole climbing and more.  The Open Houses are free and open to the public.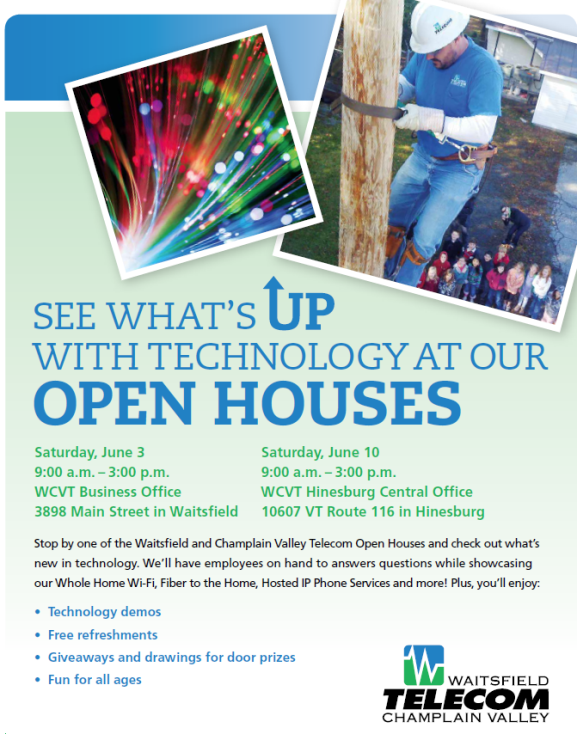 Being a local business means that our customers are also our neighbors and friends. At Waitsfield and Champlain Valley Telecom, we feel strongly that community involvement is not just a nice thing to do; it is the right thing to do. If you have a community service project in the making and are looking for help, contact Alan Jones at 496-8328 or via email ajones@wcvt.com to see if we can lend a hand.

---
Community Events
Hinesburg Community Yard Sale Day | May 13 | Hinesburg
The Hinesburg Business & Professional Association (HBPA) is once again sponsoring the 21st annual Hinesburg Community Yard Sale on Saturday, May 13, from 8:00 a.m. to 1:00 p.m. The community sale site takes place at the Hinesburg Fire Station. For further information visit, www.hinesburgbusiness.com.
Big Truck Day | May 20 | Hinesburg
Big Truck Day is a community event that lets youngsters and their families get up close to and even climb inside their favorite big trucks and vehicles. The action all takes place right behind Hinesburg Community School from 9:45 a.m. to 1 p.m. This year the lot will be packed with construction vehicles, a school bus, fire trucks and other rescue vehicles, tractors and utility vehicles for children of all ages to see, touch and explore. For more information, visit http://www.hinesburgnurseryschool.org/.
Baked Beads Fashion Accessory Sale | May 26 - 28 | Waitsfield
Annual Memorial Day Sale with lots of new merchandise - 75% off retail. $Friday, May 26 - Sunday, May 28, 10:00 a.m. - 5:00 p.m. each day, Sale under the big white tent (same location as in past), 46 Carroll Rd (Route 100), Waitsfield. Free admission and parking. For more info, visit: www.bakedbeads.com.
---
Tutorials/FAQ
Scam Alert - Watch Out For Local Caller ID Spoofing
One way to avoid phone scams has always been not answering calls from numbers you don't recognize on your Caller ID. But crooks have a sneaky way around this. With Caller ID spoofing, they can make it look as though they're calling from a local number. They hide behind the "mask" of a legitimate phone number in your area to increase the likelihood that you'll answer the call.
How does it work? Caller ID spoofing providers (such as SpoofCard) allow individuals and organizations to decide the phone number they want to appear when they place calls. They pay for a certain number of call minutes, then use an online interface to enter their phone number, the number to be called, and the number they want to appear in the recipient's Caller ID. The Caller ID spoofing service then makes the call on the spoofer's behalf. Some of the numbers used are even stolen from people legitimately using them.
The goal of this scam is to try and get you to reveal personal information such as account numbers, passwords, and your Social Security number. To avoid becoming a victim of Caller ID spoofing, take the following precautions:
~ Not answering calls coming from numbers you don't recognize is still a good idea, even if they're in your area code.

~ Never give out personal information over the phone, such as account numbers, unless you initiate the call.

~ If you receive a call requesting information, ask for the name of the organization that is calling. Then call that organization using the phone number on your bill or statement NOT the number on your Caller ID. If the call is legitimate, you will be transferred to the appropriate department. If it's not legitimate, you can inform the organization of the spoofing incident.

~ Never agree to send money if requested by a caller.

~ If you suspect you've been a victim of spoofing, contact the Federal Communications Commission at 1-888-CALL-FCC or file a complaint.
To learn more about Caller ID spoofing, visit the FCC Consumer Guide to Spoofing and Caller ID.

Short Tutorial/FAQ - How Do I Update My Browser?
Question: Lately some websites I've tried to access haven't been loading properly. Is this a sign I need to update my browser? If so, how do I do that?
Answer: Yes, it could be a sign that you need to update your browser, and you're smart to do so for both performance and security reasons. First, check to see if your browser is out of date. Do this by visiting http://updatemybrowser.org/. It will tell you which version you're using and whether it's the latest one. This site covers Chrome, Safari, Edge, Firefox, Internet Explorer, and Opera.
If you're not using the latest version of your browser, visit the appropriate site to download it:
The process is easy and only takes a few minutes.
---
Sites of the Month
Learning For Kids
https://kids.usa.gov/index.shtml
Want to make sure your kids' brains are active while they're out of school for the summer? This site has learning modules, games, and videos to help students stay sharp during their break. Topics include art and music, history, math, government, science, reading and writing, and much more.
Jamie Oliver Cooking
http://www.jamieoliver.com/
British chef Jamie Oliver tantalizes viewers at this site with dozens of delicious-looking recipes. Search by category and find scrumptious options like leg of lamb, hot-cross buns, green noodles, and so much more. Visit the special Learn, Family, and Health sections for tips and additional options.
Science Daily
https://www.sciencedaily.com/news/top/health/
Whether you're interested in health, technology, the environment, society, or all of them, this site is packed with information. Read how "Pets May Cut Human Allergies and Obesity" or how "Basketball Games Mimic Nature." Subscribe to the newsletter to get science news sent to your inbox.
---
More
Go Pinterest-ing! - Cool Stuff to Pin on Your Pinterest Boards
Pretty DIY Floating Flower Table Display
https://www.pinterest.com/pin/A9-YFQEQwAsErKDxxv9RVZg/
Cute Gone Fishin' Brownie Bites
https://www.pinterest.com/pin/291537775865730481/
Apple Cranberry Spinach Salad
https://www.pinterest.com/pin/291537775859044255/
You haven't started pinning on Pinterest yet and you want to get started?
To sign up, go here https://pinterest.com/join/signup/
Free Featured Apps
TuneIn
Use TuneIn to listen to radio stations and other audio content. Browse by music, sports, news, podcasts, and more.
OfferUp
Use this mobile marketplace to sell your old stuff or buy someone else's.
Sort by price or distance to narrow down your search.
Runkeeper
Runkeeper helps you create a tailor-made running plan, then stick with it. Track your runs in real time or find running buddies.
Two to View - A Couple of Amazing Videos You Don't Want to Miss
Ready for your daily cat video? Watch how quickly these two learn how to signal they're ready for another treat.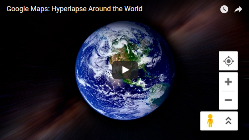 Around The World In 2.5 Minutes

Using Google Maps images, this video gives you a bird's-eye tour around the world including street views of famous cities.
---