High-School Juniors – Apply To Win A Trip To Washington DC


Waitsfield and Champlain Valley Telecom in conjunction with the Foundation for Rural Service is sponsoring a contest for high school juniors to win what has been referred to by past attendees as a "trip of a lifetime". One high school junior will be selected by Waitsfield and Champlain Valley Telecom (WCVT) to receive an all-expense-paid trip to Washington, D.C. to participate in the Foundation for Rural Service (FRS) Youth Tour, June 6 – June 10, 2020. Student will join more than 100 other high school juniors from rural communities all across the United States that are sponsored by their local telecommunications company to attend.

FRS is the foundation of NTCA – The Rural Broadband Association of which Waitsfield and Champlain Valley Telecom is an active member. Since 1995, FRS has hosted the Youth Tour to thousands of high school students. The Youth Tour is a chance for students to visit our nation's capital and learn about rural broadband, share their community's story with key legislative, regulatory and government figures as well as a forum for them to meet and interact with their peers from other rural communities. More information.

To Enter the Contest: Students must tell us in a short essay, that is no less than 150 words, why broadband is important for their rural community and how it will impact the future of America.

Submit Your Essay – Must be Received no Later than March 16, 2020:
Email: Lorraine Keener
Mail: Waitsfield and Champlain Valley Telecom, ATTN: Lorraine Keener, P.O. Box 9, Waitsfield, VT 05673-0009 (must be postmarked by 3/16/2020)
Deliver In Person: Hinesburg Business Office - 14 Thorn Bush Rd., Hinesburg, VT or Waitsfield Business Office - 3898 Main Street, Waitsfield, VT
Deadline to apply is March 16, 2020!
For more information, contact Lorraine Keener at lkeener@wcvt.com or 802-496-8379.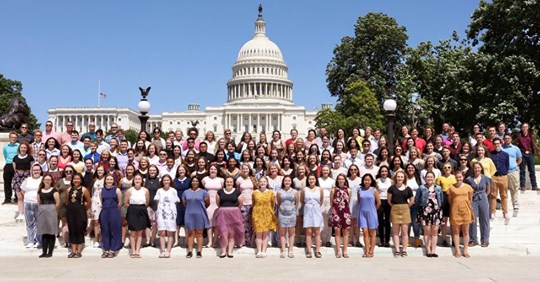 Play the WCVT March Mania Challenge for A Chance to Win Great Local Prizes
It's time for March Mania! We invite you to have some fun with this free basketball contest. Simply make your picks for the upcoming NCAA Men's Basketball tournament games, fill out your online bracket, then have fun watching how your picks measure up. It's easy to enter, free to play and you will have the chance to win some great prizes.
First Place - $200 Horsford Gardens & Nursery in Charlotte
Second Place - $100 Peasant Restaurant in Waitsfield
Third Place - $75 Greenhaven Gardens & Nursery in Bristol
Fourth Place - $50 Hatchet Restaurant in Richmond
Fifth Place - $30 Good Times Café in Hinesburg
Be sure to sign up by March 19th!
Your bracket will be available to complete after Selection Sunday, March 15, when the NCAA announces which teams will be participating in the tournament, and will be open for picks until Thursday, March 19, five minutes before the first game begins that day. Have fun and good luck!

Win A $50 Gift Certificate To Toast & Eggs In Waitsfield
Each month, we raffle off a prize from a local business, so be sure to enter your name every month for your chance to win. This month we are raffling off a $50 gift card to Toast & Eggs in Waitsfield. To be entered into the raffle, simply click the link below and leave your name and contact information. The drawing will take place on March 16th.
Click here to enter for your chance to win.

Did You Add More Devices? It Might Be Time To Upgrade Your Wi-Fi
If you added more devices recently, it's probably time to look at your Wi-Fi. While the standard Wi-Fi gateways do a pretty good job of covering the average sized home, depending on the number of devices and size, layout, and construction of your home, it may be time to look at a new solution to increase your overall Wi-Fi coverage and performance. Whole Home Wi-Fi from Green Mountain Access uses multiple Access Points to expand coverage to every part of your home and cover all of your devices.
Want To Learn More?
For more information, watch our video below or visit http://www.wcvt.com/services/wi-fi/residential to learn more about our Whole Home Wi-Fi or business Wi-Fi solutions. You can also give us a call at 800-496-3391 or send us an email and we'd be happy to discuss our solutions with you. We offer a full range of residential and business class Wi-Fi solutions from leading manufacturers including AirTies, Eero, Ubiquiti and Ruckus.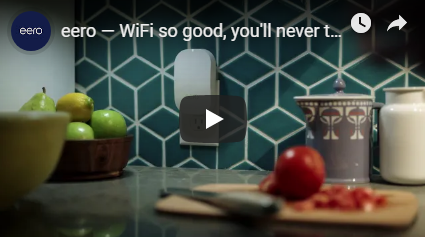 *Whole Home Wi-Fi equipment requires Green Mountain Access high-speed Internet service and a modem/router.