March E-Newsletter
Introducing Whole Home Wi-Fi From Green Mountain Access
We all know that Wi-Fi is a critical part of your home network that you rely on each and every day. Often we don't think about the number of devices that we are connecting to our network using a wireless connection. Historically, we relied on wired connections to do the heavy lifting, but in today's wireless environment, we need a reliable, secure Wi-Fi network to provide coverage throughout your home.
Why It's Different
Unlike traditional Wi-Fi, which relies on a single access point (AP) to provide coverage, Whole Home Wi-Fi from Green Mountain Access utilizes multiple Access Points placed at strategic locations around your home to create an intelligent Mesh network that ensures consistent performance of high quality, whole-home Wi-Fi coverage. Each Wi-Fi access point connects to each other to act as a distributed, autonomous wireless network with a single SSID, traffic load balancing, and client and band steering. Steering technology ensures that all clients are pushed to the best access point and frequency band available at all times, countering the interference issues with 2.4 GHz.
Expand Coverage and Eliminate Dead Spots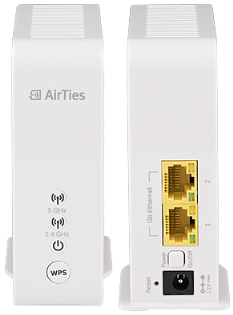 Establishes a coordinated multi-AP Wi-Fi Network, extending Wi-Fi coverage throughout your home. Improved coverage and performance maximizes device connection speeds and overall home Wi-Fi capacity by steering clients to different access points and Wi-Fi bands/channels. Intelligent client and band steering features ensure seamless handover from access point to access point while moving around your home with your laptop or devices. Need additional coverage? No problem, simply add additional access points to increase coverage and eliminate "dead" spots.
Pricing
Whole Home Wi-Fi from Green Mountain Access is just $10.90* per month and includes two AirTies 4920 ac Wi-Fi access points. Additional Wi-Fi access points can be added for $5.45* per month for each additional access point if needed for your specific installation.
Want to learn more about our Whole Home Wi-Fi solution? Contact Richard at 496-8360.
*Whole Home Wi-Fi equipment requires Green Mountain Access high-speed Internet service and a DSL modem/router.
Join the Fun – Play the WCVT March Mania Challenge for A Chance to Win Great Local Prizes

This free contest invites you to pick the winners of the NCAA Men's Basketball championship tournament games and then see how your picks measure up against other basketball fans in our community. All participants have the chance to win some great local prizes from area businesses – no basketball experience necessary!
Click here for more information or to register to play. We will send you an email once brackets become available for selection (after Selection Sunday, March 12th). Then you can fill out your bracket and hope your picks win you a great prize. Once you have made your picks, the fun begins. We'll keep you updated how your basketball knowledge (or luck) measures up against others in our community. Be sure to sign up and make your picks by March 16!
Prizes include gift certificates to the following local businesses:
First Place - Basin Harbor Club - $200
Second Place - The Collection - $100
Third Place - Horsford Gardens & Nursery - $75.00
Fourth Place - Rocky Dale Gardens - $50
Fifth Place - Richmond Market- $30
Win A $50 Gift Certificate To The Big Picture Theater & Cafe in Waitsfield
Each month, we raffle off a prize from a local business, so be sure to enter your name for a chance to win. This month we are raffling off a $50 gift certificate to the Big Picture Theater & Cafe in Waitsfield. Congratulations to Laura Smith of Monkton, last month's winner who won a $50 gift certificate to One Radish Eatery, a great new restaurant in Richmond. To be entered into the raffle, simply click the link below and leave your name and contact information. The drawing will take place on March 20th.
Click here to enter for your chance to win.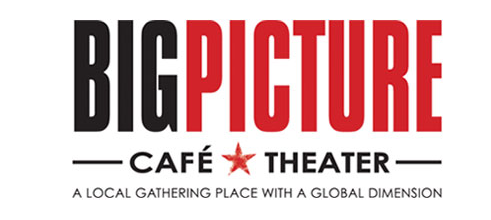 Lifeline Program Offers Telephone Discounts to Eligible Vermonters
Many individuals or low-income families qualify for assistance with phone charges, but don't realize this help is available to them. If you're experiencing financial difficulties, or have a friend or family member in this situation, Waitsfield and Champlain Valley Telecom encourages you to look into the Lifeline Program. Lifeline provides qualified customers with a monthly discount on charges for their primary home phone line. Here in Vermont, you can save up to $16.00 per month. Two groups of Vermont residents with telephone service are eligible for the credit. You are eligible if you reside in Vermont, have phone service, and:
You will be 65 or older by June 15, 2017 and your household income is less than $28,035.00
OR you are under 65 and your household income is less than $24,030.00
Persons who receive 3SquaresVT, Federal Public Housing Assistance, Fuel Assistance, Medicaid, Reach Up, Supplemental Security Income (SSI) or Veterans Pension/Survivors Program may be eligible for at least a $9.25 monthly telephone discount through the Lifeline Program.
For more information about the Lifeline Program:
If you are 60 years and over, please call the Senior Help Line at 1-800-642-5119.
If you are under 60, please call the Economic Services Division at 1-800-775-0507.
For more information and application form, visit: http://dcf.vermont.gov/benefits/phone.

---
WCVT In The Community
WCVT to Hold Blood Drive on Tuesday, March 28
Waitsfield and Champlain Valley Telecom will hold a Red Cross blood drive from 11:30 AM to 5:30 PM at our main business office located at 3898 Main Street in Waitsfield (across from Waitsfield Elementary School). For more information, please call 496-3391 or contact the Red Cross at 1-800-GIVE-LIFE or online at www.redcrossblood.org.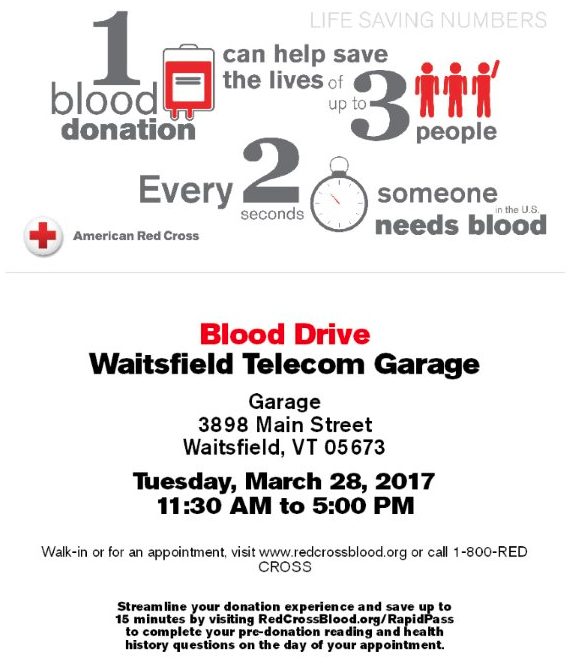 WCVT Helped Tap 500+ Trees At The Green Mountain Audubon Center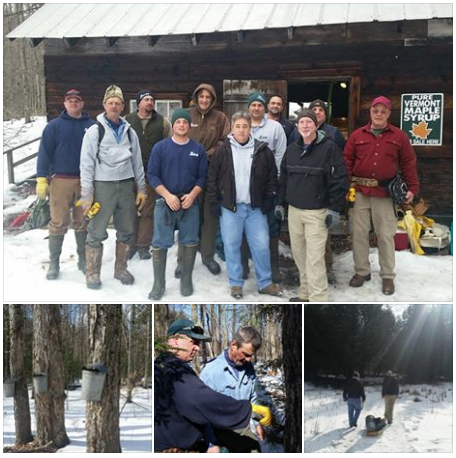 Being a local business means that our customers are also our neighbors and friends. At Waitsfield and Champlain Valley Telecom, we feel strongly that community involvement is not just a nice thing to do; it is the right thing to do. If you have a community service project in the making and are looking for help, contact Alan Jones at 496-8328 or via email ajones@wcvt.com to see if we can lend a hand.

---
Community Events
Sugarbush - $30 Thursdays at Mt. Ellen
Every Thursday at Mt. Ellen, lift tickets are only $30. After a day on the slopes, come enjoy live après music featuring local bands and food specials at the Green Mountain Lounge. Sponsored by Cabot Cheese and Long Trail.
Dakin Farm Sugar on Snow Festival – March 25-26 and April 1-2
It wouldn't be spring at Dakin Farm without Sugar on Snow! On Saturday, March 25-26th and the weekend of April 1-2, Dakin Farm will host their annual spring maple events at their Ferrisburgh and South Burlington locations.
The festivals will revel in Vermont's role as our nation's leading producer of Pure Maple Syrup, producing over 40% of the country's supply! A wide range of maple party activities and samples will be offered at both locations while sap boiling observations, live music, and all you can eat pancake breakfasts will be held at the Ferrisburgh location.
More event details can be found online at http://www.dakinfarm.com/2017-Sugar-On-Snow.dlp.
WCVT to Hold Mad River Valley Community Egg Hunt on Saturday, April 8th
Mark your calendars for Saturday, April 8th when we will hold our annual Mad River Valley Community Easter Egg Hunt. The egg hunt will start promptly at 10:00 AM. Refreshments will be available beginning at 9:30 AM. The event will be held at the Waitsfield and Champlain Valley Telecom business office located on Route 100. The egg hunt is open to children of all ages and is free of charge.
For more information, please contact Lorraine Keener at 496-3391 or via e-mail at lkeener@wcvt.com.
---
Tutorials/FAQ
Scam Alert - Beware Of "Can You Hear Me? " Robocall
Scammers never seem to run out of ways to steal your money, and now they're using your own voice to do it. Here's how it works: You answer your phone, and the person on the other end of the line states their name, says they're from a customer service department, and asks, "Can you hear me clearly?" If you reply, they record your voice saying "Yes." They later use that recording as "proof" claiming you agreed to pay for goods or services.
Here are some tips for avoiding being a victim:
If you receive a call like the one described above, hang up without saying anything.
Better yet, use caller ID to screen calls and don't answer those from numbers you don't recognize. If the call is from someone legitimate, they'll leave a message. You can just call them back.
Joining the Do Not Call Registry may help -- not because scammers won't call, but because you'll get fewer calls overall and will be more likely to notice any that seem suspicious.
Know that questions other than "Can you hear me?" may be used -- anything that will likely elicit a "yes" response.
Never give personal information (such as your Social Security number, birthdate, password, or mother's maiden name) over the phone. Companies you do business with should already have this type of information.
Finally, it's always a good idea to check your credit card and utility statements regularly for unauthorized charges. If you do get one of these calls, make a note of the number and report it to http://bbb.org/scamtracker to help authorities track down the scammers.
---
Sites of the Month
Potato Recipes
http://foodnetwork.com/shows/the-pioneer-woman/the-pioneer-womans-best-potato-recipes
What better way to celebrate National Tater Day (March 31 and, yes, this is a thing) than to gather some new tater-based recipes? Here you'll find all the classics, presented by Food Network's The Pioneer Woman, including Twice Baked Potatoes, Potato Soup, Potato Hash, and Scalloped Potatoes and Ham.
Roger Ebert Movies
http://rogerebert.com
If the recent Oscars have you in a movie-watching mood, visit this site to get inspired by the late, great film critic, Roger Ebert. Explore the reviews section, which you can filter by title, date, and more. Or go right to the Great Movies section to find a collection of Ebert's top picks.
Spring Gardening Checklist
http://bhg.com/gardening/yard/garden-care/spring-gardening-checklist/#page=1?
For gardeners, spring heralds the exciting planting phase. This handy checklist will help you make sure you don't forget any critical tasks including prepping, planting, pruning, and maintenance. Explore the site to learn more specifics like what to prune when, best rose care, or the proper way to weed.
---
More
Go Pinterest-ing! - Cool Stuff to Pin on Your Pinterest Boards
Fast And Delicious White Queso Dip
https://www.pinterest.com/pin/AQj30lf7ghYP3L262Cg95tNMeZcoqtH2_smqPugOABuF
B4YpmDG2m1w/
DIY Cloud Science Project For Kids
https://www.pinterest.com/pin/AdZefaNgqCC5bSt5rkUUmq-ShS0e3yCZ7kRrpDkiYTiv
8iM1Ht9UV5kV6JvS89o8wLA5sINn611kFvZKB3Gup7I/
10 Great Ideas To Prepare For Spring
https://www.pinterest.com/pin/291537775864196542/
You haven't started pinning on Pinterest yet and you want to get started?
To sign up, go here https://pinterest.com/join/signup/
Free Featured Apps
Houseparty - Like a party you can leave and return to any time, Houseparty lets you enter a virtual space with your friends with just one tap.
Key Ring - Tired of searching your wallet every time you're at the cash register?
Use Key Ring to organize your loyalty cards in one place.
WordBrain - One of the most popular word games in the world, WordBrain lets you advance through stages to unlock hints and bigger boards.
Two to View - A Couple of Amazing Videos You Don't Want to Miss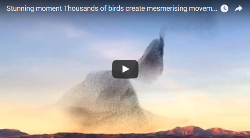 Mesmerizing Starlings - These tens of thousands of starlings were filmed in Israel, allowing all of us to enjoy their dramatic and graceful movements across the sky.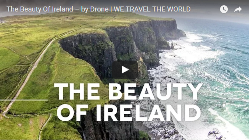 Drone's-eye View Of Ireland - Ireland is beautiful on the ground, but breathtaking from the air. In honor of St. Patrick's Day, check out the lush green hills, crystal-clear rivers, and more.
---