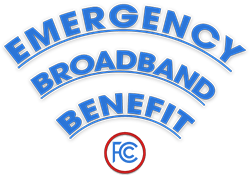 Stay Connected with the New Emergency Broadband Benefit – Providing up to a $50.00 Discount on Your Broadband Service

What is it? The Emergency Broadband Benefit (EBB) program is a new FCC program to help households struggling to pay for internet service during the pandemic. This temporary benefit will help families with challenges such as working from home, distance learning, telehealth services, or simply connecting digitally with loved ones.

The EBB will provide a discount of up to $50.00 per month towards broadband service for eligible households. The benefit is limited to one monthly service discount per household.

Who is eligible: A household is eligible if one member of the household meets at least one of the criteria below:
Qualifies for the Lifeline program;
Receives benefits under the free and reduced-price school lunch program or the school breakfast program, including through the USDA Community Eligibility Provision, or did so in the 2019-2020 school year;
Received a Federal Pell Grant during the current award year;
Experienced a substantial loss of income since February 29, 2020 and the household had a total income in 2020 below $99,000 for single filers and $198,000 for joint filers; or
Meets the eligibility criteria for a participating providers' existing low-income or COVID-19 program.
How to apply? For more information and to apply, visit www.wcvt.com/ebb or call 800.496.3391.


---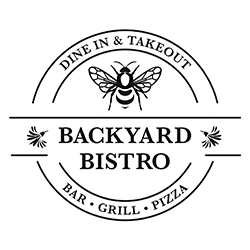 Win a $100.00 Gift Certificate to Backyard Bistro at Charlotte Crossings!

This month we have another great local prize, a $100.00 gift certificate to Backyard Bistro at Charlotte Crossings. The restaurant, owned by the folks who founded La Villa Bistro in Shelburne, started doing pop-up dinners in 2020 at Charlotte Crossings in Charlotte. The pop-ups were so successful, they have shifted gears and will now operate permanently out of the Charlotte location. The menu includes La Villa favorites, such as the Smash Burger, Misty Knoll chicken with maple-bourbon sauce, Fat Cow Farm Bolognese over house made fettuccine, conch fritters, Cajun-spiced dishes and more!

To be entered into the raffle, simply click the link below and leave your name and contact information. The drawing will take place on Wednesday, June 30th.

Click Here To Enter For Your Chance To Win


---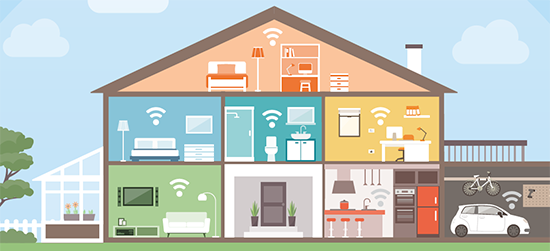 Is Your Internet "Dropping?" Are You Having Buffering On Your SmartTV? In Many Cases, It's Not Your Internet Connection At All… Might Be Time To Upgrade Your Wi-Fi

These days, we are all relying on our Internet connections more than ever before. We are using it for more mission critical applications as well as more bandwidth intensive uses such as streaming video and other real-time video services like Zoom. We often get calls from customers complaining about "slow speeds," "drops," or "buffering," among other things. The first thing we do is check the Internet connection and in many cases, we find no issues. So what could it be? Up to 60% of our calls these days are Wi-Fi related and this may just be the case. The good news is we have some great solutions.

At Green Mountain Access, we offer a full range of residential and business class Wi-Fi solutions from leading manufacturers including AirTies, Eero, Ubiquiti and Ruckus. Our Whole Home Wi-Fi uses multiple Access Points placed at strategic locations around your home to expand coverage, eliminating dead spots, and providing great performance for all of your streaming devices.

Stop Dealing with Dead Spots – Learn More Today!

Visit our website to learn more about our Whole Home Wi-Fi or Business Wi-Fi solutions. You can also give us a call at 800-496-3391 or send us an email and we'd be happy to discuss our solutions with you.


---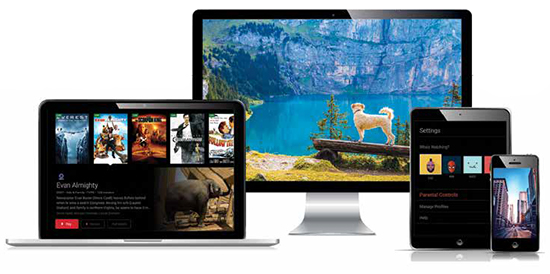 Looking For A Better TV Experience? Try GMA Video Free For 30-Days!

GMA Video is a fully-featured, streaming TV service that is a complete replacement for traditional cable or satellite television. With GMA Video, you still get all of your local channels and the option to choose packages with all of your favorite national sports and movie channels. Every GMA Video package also includes access to Cloud DVR so you can easily record your favorite programs.

Once you subscribe, you simply download and install the GMA Video app on your favorite streaming device (we support Amazon Fire TV, Apple TV, and your favorite internet browser or mobile device).

You'll also enjoy:
FREE HD Channels, Cloud DVR, Restart TV, and Replay TV
Your favorite local broadcast channels and cable networks
Personalized viewing recommendations
Easy self-installation and no contracts
Packages starting as low as $37.25
Try GMA Video FREE for 30-Days! Call 802-496-3391 today to switch.