June E-Newsletter
We think you'll find the information contained in this newsletter to be a valuable tool for enhancing your Internet experience. As always, we appreciate your feedback and suggestions. Please send your thoughts, comments or questions to newsletter@gmavt.net.
The Green Mountain Access Team
~ Adam, Amanda, Eric, Jess, Kris, Phil, Richard, Seth and Scott
---
Company News
Win a $25 Gift Certificate To Canteen Creemee Company In Waitsfield
Each month, we raffle off a prize from a local business, so be sure to enter your name every month for your chance to win. Congratulations to Nancy Andrews for winning last month's GMA eNewsletter raffle, a $50.00 certificate to Greenhaven Gardens and Nursery in New Haven. This month we have another great local prize. We are raffling off two $25 gift certificates to Canteen Creemee Company in Waitsfield. To be entered into the raffle, simply click the link below and leave your name and contact information. The drawing will take place on June 17th.
Click here to enter for your chance to win

Protecting Your Modem / Router During Lightning Season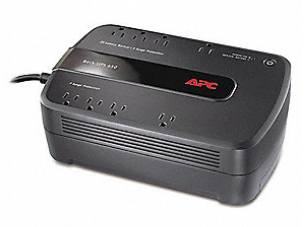 During the summer months we see a major increase in the number of router problems due to lightning storms. It is very important to protect your internet modem / router from the power fluctuations that occur during these storms. We highly recommend that your internet modem / router be connected to at minimum, a "computer grade" surge protector. Even better protection is provided by an Uninterruptible Power Supply (UPS). A UPS is essentially a battery that is placed between the wall outlet and your computer. It provides constant power to your computer and even allows it to run for a short time after a power outage, giving you time to save your work and properly shut down your computer. While a surge protector and UPS will help protect your computer during a lightning storm, keep in mind the best and cheapest protection is to simply unplug your electronic devices and modem / router from both the electrical outlet and telephone jack during severe storms.
We also recommend staying away from less expensive surge protectors that are not specifically designed for use with computer equipment. Some surge protectors are single use units, and if the unit sustains a power surge (i.e. lighting, power spikes, etc.) it may not protect against future surges. In addition, a surge protector will not protect against the power dips that occur during these storms. Often times your computer equipment will not experience immediate failure, but the damage has been done and will appear further down the road.
Go Green! Go Paperless With Free E-billing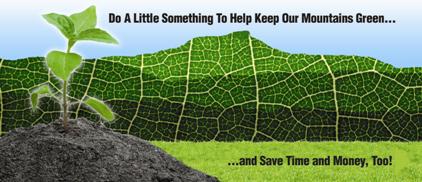 Would you like the convenience of receiving your monthly billing statement via email or having access to all of your statements online, while helping to save paper and the environment? E-bill saves you time and money - no more stamps to buy, checks to write or envelopes to mail and you're saving paper too! Your monthly payment may be made online through the Manage My Account section of our website or by calling our automated account management system at 1-866-863-8070, or by signing up to automatically have your bill paid via your credit card or deducted from your checking account.
For more information or to sign up for this free service, visit our secure registration at https://myaccount.wcvt.com and click on the signup link at the bottom, or contact our Customer Service Department at 496-3391 or via email at csdept@wcvt.com.
Self-Install Residential Wi-Fi Solutions Now Available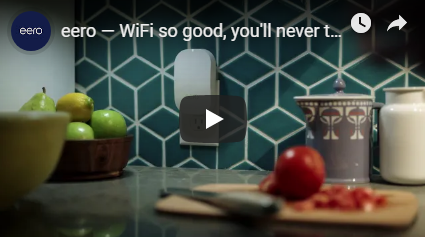 Our new self-install Whole Home Wi-Fi offering uses multiple access points and TrueMesh technology to cover every nook and cranny of your home in powerful and reliable Wi-Fi. With the eero app, you can set up your system in under 10 minutes. Start by plugging an eero directly into your modem, then the app will walk you through placing additional eero Beacons in your living room, bedrooms, kitchen, hallways, and more to bring Wi-Fi to every inch of your home. If your residence requires a more advanced set up, please ask about our professional, turn-key installation option.
Why eeros?
Better Coverage - Whole Home Wi-Fi improves coverage throughout your home using multiple access points to improve coverage and eliminate dead-spots.

Parental Controls - With the eero app in hand, you can see what's happening on your network, set parental controls, check device usage, share your network with friends, or even pause the internet.
Easy Self Installation - The eero setup process is quick and simple. Once your Home Wi-Fi System is up and running, eero takes care of its own troubleshooting and updates. No more manual router resetting.
How Much Does It Cost? Our eero Whole Home Wi-Fi solution starts at $10.90* per month for two eero Wi-Fi access points, or $15.95* per month for three eero Wi-Fi access points, which cover most installations. You can also choose to purchase your eero package from us.
Want To Learn More?
For more information, watch our video below or visit http://www.wcvt.com/services/wi-fi/residential to learn more about our Whole Home Wi-Fi or business Wi-Fi solutions. You can also give us a call at 800-496-3391 or send us an email and we'd be happy to discuss our solutions with you.
*Whole Home Wi-Fi equipment requires Green Mountain Access high-speed Internet service and a modem/router.
---
WCVT In The Community
WCVT Helped With Monkton War Memorial
WCVT employees Mark Senecal and Kris Merchant recently assisted the town of Monkton with putting a new rope on the flagpole at the war memorial. Great job Mark and Kris!
Being a local business means that our customers are also our neighbors and friends. At Waitsfield and Champlain Valley Telecom, we feel strongly that community involvement is not just a nice thing to do; it is the right thing to do. If you have a community service project in the making and are looking for help, contact Lorraine Keener at 496-8379 or via email lkeener@corp.wcvt.com to see if we can lend a hand.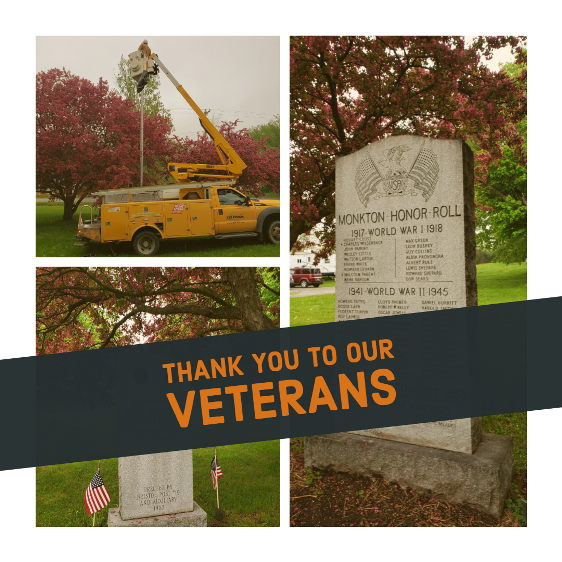 Team WCVT Participates In The Corporate Cup
On May 16th, a group of fifteen WCVT employees participated in the 36th annual Vermont Corporate Cup Challenge and State Agency Race (VCCCSAR) in Montpelier. The Corporate Cup is a 5 kilometer team running/walking event open to Vermont's businesses, government and non-profit organizations with the intended purpose of promoting physical fitness within the workplace. Proceeds from the event benefit the many programs and events of the Vermont Governor's Council on Physical Fitness and Sports. A great time was had by all and Team WCVT looks forward to competing again next year!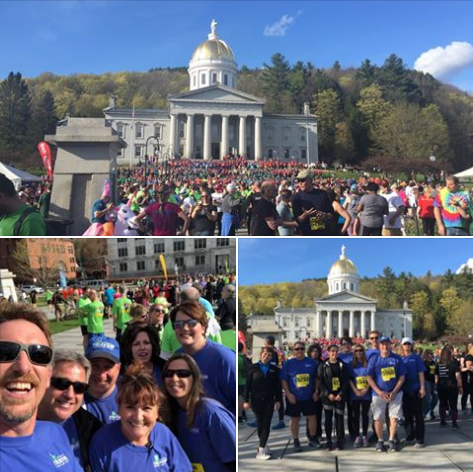 ---
Community Events
Waitsfield Farmers' Market | Saturdays | Mad River Green, Waitsfield
Every Saturday from mid-May to mid-October, you will find the fabulous Waitsfield Farmers' Market at the Mad River Green. The market runs from 9am to 1pm and offers 65+ vendors offering local artisans, ethnic prepared foods and farm products, such as local meats, vegetables, cut flowers, jams, baked goods, cheeses, maple and much more. Live bands, demos and more.
For more information, visit www.waitsfieldfarmersmarket.com.
Pocock Rocks Music Festival and Street Fair | June 15 | Bristol
Celebrating its 10th year, the Pocock Rocks Music Festival & Street Fair celebrates Bristol, Vermont as a great place to shop, dine, live, work, and visit. The event takes place on Saturday, June 15, from 3pm to 8pm and will feature live musical performances from six well-known and loved regional bands, and host over 30 vendors from microbrews, hard ciders, and spirits, to specialty foods, gifts, and crafts. There will also be activities for the kids, and Bristol's own incredible restaurants and shops. WCVT is proud to be a sponsor again this year.
For more information, visit http://discoverbristolvt.com.
Annual Chicken BBQ | June 26 | Bristol
Bristol's Annual Chicken BBQ will take place on Wednesday, June 26th on the green. BBQ is a fundraiser for the 4th of July celebration. Enjoy delicious chicken, baked beans, potato salad, a roll and homemade lemonade. Dessert available for purchase from the Eastern Star. The BBQ will start at 5:30 p.m. until all of the food is gone. Be sure to stick around for the Bristol band concert.
Race 4 Sundaes | June 29 | Huntington
Walk or run the 8th annual Race 4 Sundaes. Proceeds go to "Neighbor Helping Neighbor" which gives financial support to struggling individuals in the Huntington community and surrounding areas.  Recipients may include a senior citizen who can't pay their heating bill, a flood victim who needs help replacing household staples or a single mother who needs help with a grocery bill. There is a 1-mile walk/ run option as well as 5k and 10k races. WCVT is proud to be a sponsor of the Race 4 Sundaes. For more information or to register, visit http://huntingtonrace4sundaes.weebly.com/.
---
Tutorial / FAQ
Stay Alert - Scammers Impersonate Celebrities On Social Media
Scammers looking to get your money will do just about anything, including impersonate celebrities. Consider this scenario: You're on a fan site for your favorite celebrity, discussing how great she is with other fans. Then, out of the blue, the celebrity herself sends you a direct message! How awesome is that? You start corresponding, and eventually this celebrity asks you to donate money to her for a charity she's supporting. Or she says you've won a prize in a contest she's running, but you need to send gift cards to her in order to claim it. Or she flat-out asks you to send her money for one purpose or another.
While the thrill of being befriended by your favorite star is compelling, take a step back and give yourself a reality check: Would an actual celebrity take the time to befriend a random fan? Would they ask you to give them money for a charity rather than donating directly to the charity itself? The answer is very likely no. Rather than responding immediately, take the following precautions:
~ Check out the identity of the person contacting you. Can you verify that they are who they say they are? If not, or if you're unsure, stop corresponding and don't do what they're asking of you.
~ If you're contacted by a celebrity from their own social media account, carefully examine the account. Does it include the blue checkmark that verifies they are who they say they are? Does the information in the account correspond with news stories about this celebrity?
~ Google the celebrity's name plus the word "scam" to see what comes up.
~ Never send money in any form to someone you've only met online.
~ Consider reporting the matter to the social media site where you encountered this person and/or the Federal Trade Commission (FTC).
https://www.ftccomplaintassistant.gov/
While it's fun to connect with celebrities on social media, don't let being a fan distract you from being smart about scammers.
Short Tutorial / FAQ - Which Is More Secure, Android Or IOS?
Question: I'm in the market for a new smartphone. I know people are pretty attached to their operating system, whether it's Android or iOS. But I'm more concerned with safety. Which one is actually more secure?
Answer: Apple's iOS mobile operating system (OS) is generally considered to be more secure because Apple doesn't release its source code to app developers, and owners of devices running iOS can't tinker with the code. However, that doesn't mean iOS is completely invulnerable. There have been instances of viruses on iOS devices. Additionally, there are other ways criminals can attack you through your device -- no matter what OS it's running -- that you should also be concerned about:
~ Downloading apps from third-party sources. Android users should only download from Google Play, and iOS users should only download from the Apple App Store.
~ Social engineering. Never give information about any online accounts unless you're sure the person you're talking to is who they say they are and truly needs that information.
~ OS updates. Be sure to always say "yes" when your OS wants to update.
Better yet, adjust your settings to update automatically.
~ Manufacturers. For Android, some manufacturers are safer than others.
Do your research before you buy.
~ Jailbreaking. For iOS, if you jailbreak your device to make it more customizable, it becomes more susceptible to attacks.
So, while iOS may be more secure in one way, it's also subject to many of the same risks as Android. Your best bet in choosing your new smartphone is to pick the OS that you feel most comfortable with and is most compatible with your other devices. Then, use the suggestions listed above to boost your security level.

---
Sites of the Month
American Rose Society
https://www.rose.org/
Visit this site to find the perfect rose bushes for your garden, or contact your local rose society or a consulting "rosarian." Visit the Education section to view articles, publications, and awards. Photographers, exhibitors, and arrangers; there's plenty of information here for you, too.
Minimalist Baker
https://minimalistbaker.com/
Love to cook but don't want to spend forever in the kitchen? This site features recipes that can be cooked with 10 or fewer ingredients, using one bowl, in 30 minutes or less. Search by special diet, cuisine, or ingredient. You'll find options for breakfast, main dishes, dips, and much more.
National Institute on Aging
https://www.nia.nih.gov/health
As we age, we develop new health concerns, and this website explains many of them. Offered by the National Institute of Aging (NIA), which is part of the U.S. Department of Health & Human Services, the site features articles on cognitive health, exercise, healthy eating, and diseases that appear later in life.
Today's Homeowner
https://www.todayshomeowner.com/summersurvival/
Homeowners know there's never a shortage of improvement projects needing to be done. Visit this site for pointers on your next one. Get tips on everything from preparing your home and garden for summer to installing a new deck.
---
More...
Two to View - A Couple Amazing Videos You Don't Want to Miss
A Different Kind Of Baseball Fan - 10-year-old Vincent Stio admires baseball umpires so much that he mimics (accurately!) their moves at every Carolina Mudcats home game.
Not Your Childhood Treehouse - Watch this fascinating time-lapse film of building the biblioteque (library) treehouse in Utopia, Texas, where you can stay overnight.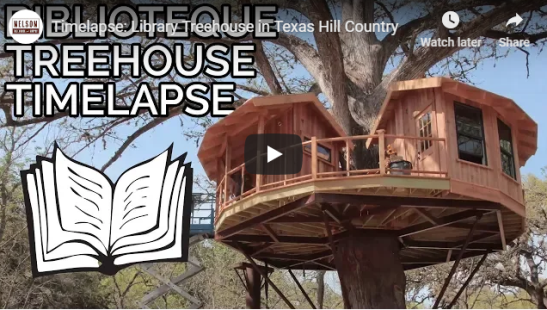 Go Pinterest-ing! - Cool Stuff to Pin on Your Pinterest Boards
Easy DIY Peaches And Cream Soap
https://www.pinterest.com/pin/291537775876195840/
Cheers to Wine Cork Garden Markers
https://www.pinterest.com/pin/291537775877944483/
Perfect-For-Summer Key Lime Cheesecake
https://www.pinterest.com/pin/ASjurj1RAQVNmrmgi1NqeUEiv0mG
seKohgzsXOb6NYCpJP5RXDwIe-o/
You haven't started pinning on Pinterest yet and you want to get started? To sign up, go to www.pinterest.com.
Free Featured Apps - These Three are Well Worth the Look
Peak - Use this challenging brain game app to stay sharp and work on specific skills. The built-in coach will ensure you make progress. Learn More Here: http://www.peak.net/
StickK - Need help getting motivated to exercise or take a class? StickK offers tools to assist you in achieving any goal you choose. Learn More Here: http://www.stickk.com/
Google Translate - Great for foreign travel, Google Translate enables you to type or speak a phrase and have it translated to another language. Learn More Here: https://translate.google.com/
---