June E-Newsletter
Come See Us At Our Open House In Hinesburg On Saturday, June 10th
Come visit at our technology open house in this Saturday, June 10th at our at our Hinesburg office on Route 116 (across from the Hinesburg United Church).  Come see the latest in technology including fiber-to-the home, Whole Home Wi-Fi, Hosted IP Phone Service, and even a little bit of history.  WCVT employees will be on hand providing fiber-optic splicing demos, pole climbing and more.  The Open House is free and open to the public.

Win a $50 Gift Certificate to Rocky Ridge Golf Club
Each month, we raffle off a prize from a local business, so be sure to enter your name every month for your chance to win. Congratulations to last month's winner, Jenn Grant of Waitsfield who won a $50 gift certificate to the Mad River Garden Center in Waitsfield. This month we have another great local prize, a $50 gift certificate to the Rocky Ridge Golf Club. To be entered into the raffle, simply click the link below and leave your name and contact information. The drawing will take place on June 23.
Click here to enter for your chance to win

Get Faster Internet and Make the Whole House Happy - Try Our Faster Speeds Free for 60-Days
How many family members are typically online at your house and what are they doing? Streaming movies and TV shows? Downloading music? Playing games? Connecting on Facebook, Pinterest, and Twitter? Times have changed and many households now need more Internet speed to handle more users and more devices.
If your speed is no longer adequate, you may be experiencing annoying slowdowns such as video buffering. Fortunately, you can get a lot more Mbps for a just a little more money!
To find out if higher speeds are available at your location, click here. Give us a call at (888)-321-0815 or email us to learn more.
Beware Of Email Phishing Scams
Our Technical Support staff has seen another round of phishing emails is making its way around the Internet claiming to be from Green Mountain Access. Email asks that you update your account for Security maintenance and protection of your email from virus attacks. Don't click on any links - it's a scam!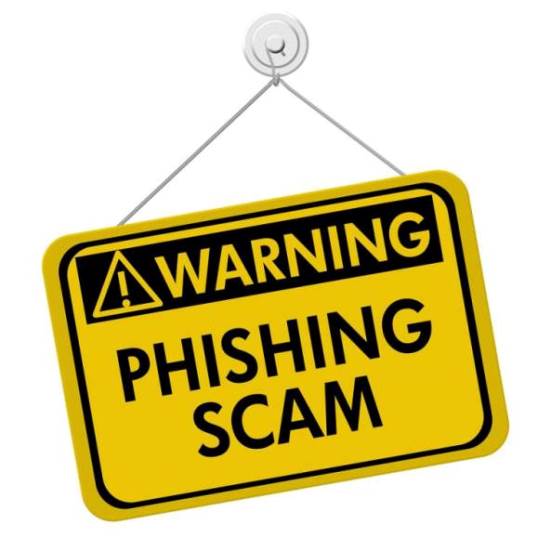 Improve Your Wi-Fi Experience
Wi-Fi is a critical part of your home network that you rely on each and every day. Often we don't think about the number of devices that we are connecting to our network using a wireless connection. Historically, we relied on wired connections to do the heavy lifting, but in today's wireless environment, we need a reliable, secure Wi-Fi network to provide coverage throughout your home.
Why It's Different
Unlike traditional Wi-Fi, which relies on a single access point (AP) to provide coverage, Whole Home Wi-Fi from Green Mountain Access utilizes multiple Access Points placed at strategic locations around your home to create an intelligent Mesh network that ensures consistent performance of high quality, whole-home Wi-Fi coverage.
Expand Coverage and Eliminate Dead Spots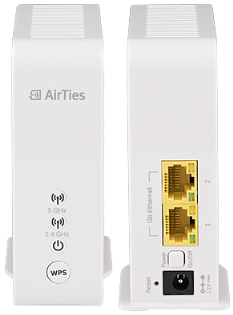 Each access point connects to the other to act as a distributed, autonomous wireless network. This means that no matter where you are in your home, you'll have access to fast and reliable internet service – no more dead spots!
Pricing
Whole Home Wi-Fi from Green Mountain Access is just $10.90* per month and includes two AirTies 4920 ac Wi-Fi access points. Additional Wi-Fi access points can be added for $5.45* per month for each additional access point if needed for your specific installation.
For more information, visit http://www.wcvt.com/services/wi-fi/residential/ or contact Richard at 496-8360 to order Whole Home Wi-Fi for your home or small business.
*Whole Home Wi-Fi equipment requires Green Mountain Access high-speed Internet service and a DSL modem/router.
---
WCVT In The Community
WCVT Employees Setup For Special Olympics

Vermont
A group of Waitsfield and Champlain Valley Telecom employees volunteered to assist with the setup for the Special Olympics Vermont 2017 Summer Games held at the University of Vermont this past weekend. This has become an annual event for many employees who volunteer their time to help setup for this wonderful event. Great job Team WCVT!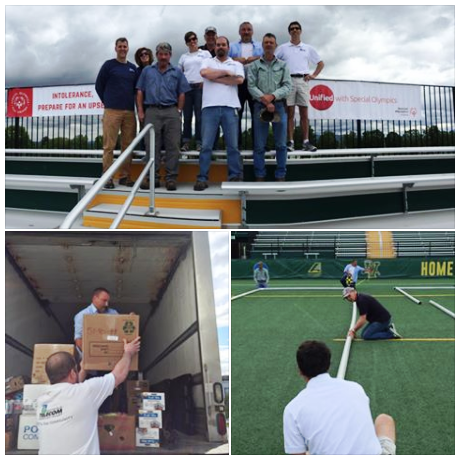 Being a local business means that our customers are also our neighbors and friends. At Waitsfield and Champlain Valley Telecom, we feel strongly that community involvement is not just a nice thing to do; it is the right thing to do. If you have a community service project in the making and are looking for help, contact Lorraine Keener at 496-8379 or via email lkeener@corp.wcvt.com to see if we can lend a hand.

---
Community Events
Waitsfield Farmers' Market | Saturdays | Mad River Green, Waitsfield
Every Saturday from mid-May to mid-October, you will find the fabulous Waitsfield Farmers' Market at the Mad River Green. The market runs from 9am to 1pm and offers 65+ vendors offering local artisans, ethnic prepared foods and farm products, such as local meats, vegetables, cut flowers, jams, baked goods, cheeses, maple and much more. Live bands, demos and more. For more information, visit www.waitsfieldfarmersmarket.com.
Round Church Arts Festival | June 24-25 | Richmond
The Western Slopes Business Association (WSBA) will be hosting the 3rd Annual Richmond Round Church Arts Festival on Saturday and Sunday, June 24 - 25 from 10:00am – 4pm. This annual event will take place, rain or shine, on the historic green of the Round Church, a 200+ year-old Vermont landmark. The festival will be the perfect gift-buying opportunity, with some 30+ vendors. Shoppers can enjoy a beautiful setting while finding art, jewelry, furniture, clothing and some edible items. New this year is a beer garden, a WSBA barbecue, and three local music acts. Admission is free. The event will support the Richmond Historical Society.
Pocock Rocks Music Festival and Street Fair | June 17 | Bristol
Downtown Bristol will be rockin' with live music, food and beverage vendors, plus games and fun, on Saturday, June 17th from 3:00-8:00pm.In its 8th year, the Pocock Rocks Music Festival & Street Fair celebrates Bristol, Vermont as a great place to shop, dine, live, work, and visit. The event will feature live musical performances from eight well-known and loved regional bands, and host over 30 vendors from microbrews, wine, hard ciders, and spirits, to specialty foods, gifts, and crafts. There will also be activities for the kids, a bouncy house, the Vermont National Guard, Photo Booth Planet's VW Bus, and, of course, local restaurants and shops. For more information, visit discoverbristolvt.com.
Annual Chicken BBQ | June 21 | Bristol
The 4th of July volunteer committee has a yearly fund raiser for the 4th of July celebration. That fund raiser is a Chicken BBQ. This year the Chicken BBQ will be June 21st on the Town Green from 5:30 pm until 8 pm or until the food runs out. The food will be chicken (halves or quarters), potato salad, baked beans, rolls and refreshments. There also will be hot dogs and chips as an alternative for the chicken. Immediately following the BBQ will be the band on the green.
---
Tutorials/FAQ
Scam Alert - Be Careful With Google Docs
If you receive an email message with an invitation to share a Google Doc, beware! Cybercriminals have sent seemingly innocent messages in a phishing scam that works like this:
1. You receive a message inviting you to open a Google Doc, possibly from someone you know.
2. There may be some things off about the email, such as the "To" or "From" address. If you don't notice that and click the link to view the doc, you are taken to a screen to choose which Gmail account to view it with.
3. The screen looks exactly like the one you normally see and even appears on a google.com URL.
4. When you choose the account to use, you are taken to another screen to give permission to an application called "Google Docs," which is not a valid Google app.
5. Once you give that permission, your Gmail addresses are used to send the fake mail to all your contacts, giving the scammers access to logon credentials in the process.
Fortunately, Google acted quickly to disable this scam after it got started. However, it's best to know how to stay safe in case it resurfaces. Here are some tips:
~ Go to the permissions page within your Google account and check to see if an app called Google Docs has access. If it does, select "remove." In addition, make sure you have two-factor authentication turned on.
~ Update passwords regularly and immediately change your password on an account that may have been compromised. If you get an email similar to those described above, delete it immediately.
~ Be very careful when opening all attachments, especially if they're not expected. Check the "To" and "From" addresses, and look for other signs of trickery including many typos in the body of the message.
~ When in doubt, contact the sender through another method (such as text) to verify they sent you an attachment.
~ Consider using the site haveibeenpwned.com to find out if your email account has been compromised in a data breach.
Short Tutorial/FAQ - What Are The Signs That My Device Has A Virus?
Question: I recently heard a news story about mobile device viruses and am afraid my phone might have one. How can I tell for sure?
Answer: You're smart to ask, considering that we now carry so much personal information on our phones and there are people out there only too happy to take advantage of that fact. The good news is that there are ways to protect yourself. But first, let's take a look at the signs that your phone (or other mobile device such as a
tablet) is in fact infected:
~ Your device is using data and battery power faster than before.
~ Apps are crashing during use.
~ You're seeing more pop-up ads than in the past.
~ You're getting mysterious charges on your carrier bill.
~ You're seeing apps you didn't install.
The steps you need to take to keep your mobile devices healthy are similar to those you should take with your computer. Specifically:
~ Keep your software and apps updated. This is typically done automatically, so don't use any settings that prevent it from happening.
~ Remove apps you don't use or that look suspicious, and restrict what each app has access to on those you keep.
~ Only download apps from the official store of your operating system (Google Play for Android and iTunes for iOS).
~ Always back up your data -- So if your phone is lost or stolen, you'll still have access to your important information.
~ Be choosy about which links you follow when browsing. Never click on links in pop-up ads.
Finally, use a location app to trace your device if it's ever lost or stolen.
If you think your phone does have a virus, you'll need to erase all your content and settings, and restart it. Be sure your data is backed up before you do this! The process is different for each type of device, so visit the manufacturer's website or your provider.
---
Sites of the Month
Total Solar Eclipse
http://www.space.com/33797-total-solar-eclipse-2017-guide.html
If you love to watch the skies, you won't want to miss the total solar eclipse on August 21. This site provides all the information you need including what to expect, where it will be visible, how long it will last, and what equipment you will need.
137 Summer Dinners
http://www.delish.com/cooking/recipe-ideas/g2801/summer-dinner-recipes/
Just in time for summer, visit this site to get dozens of "insanely easy"
dinner ideas featuring all your favorite warm-weather ingredients. Try Garlic Parsley Shrimp, Balsamic Grilled Chicken and Zucchini, or Beef Stir-Fry with Soba Noodles. Use the links to post, pin, tweet, or email your favorites.
Fun Container Gardening
http://www.naturallivingideas.com/40-unique-fun-container-garden-ideas-2/
If you're low on space or just looking for something new in your garden this year, try containers. This site offers many fun ideas for unique containers such as a watering can, a typewriter, a tree stump, a toy truck, and sea shells -- in short, everything including the kitchen sink.
Learning For Kids
https://www.booking.com
Need a place to stay on your next travel adventure? Check out this site, which allows you to explore and make reservations for apartments, guest houses, boats, campsites, B&Bs, hostels, resorts, and -- yes! -- hotels. Use the simple interface to search or sign up for the "secret deals" newsletter to save.
---
More
Go Pinterest-ing! - Cool Stuff to Pin on Your Pinterest Boards
Colorful And Soft DIY Pom-Pom Pillow
https://www.pinterest.com/pin/291537775868134852/
Enjoy A Refreshing Very Berry Spritzer
https://www.pinterest.com/pin/291537775868135098/
Yum! Grilled Peaches & Vanilla Ice Cream
https://www.pinterest.com/pin/291537775868134903/
You haven't started pinning on Pinterest yet and you want to get started?
To sign up, go here https://pinterest.com/join/signup/
Free Featured Apps
OpenTable
Earn rewards when you make your restaurant reservations. Filters make it easy to find your preferred time, place, and cuisine.
MixBooth
This fun app allows you to combine two faces into one. The results can be touching, silly, crazy, or all of the above.
Argus
Track your sleeping patterns, eating habits, exercise, heart rate, and more. Meet all your daily goals with one interface.
Two to View - A Couple of Amazing Videos You Don't Want to Miss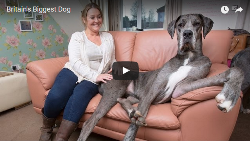 Britain's Biggest Dog
Great Dane Freddy takes a toll on his owner's pocketbook and furniture, but she wouldn't have it any other way!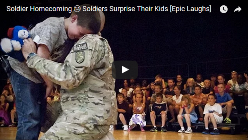 Watch these heartwarming moments of soldiers catching their kids off guard as they return home from their tours of service.
---