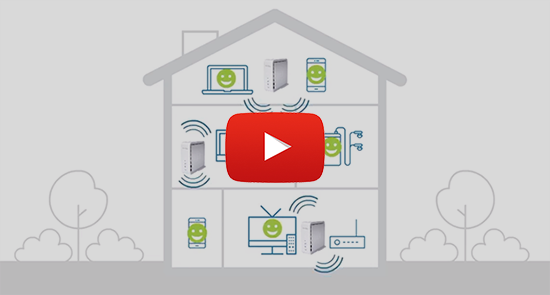 Looking For A Better Wi-Fi Solution For Your Home Or Business? We've Got You Covered...

At Green Mountain Access, we offer a full range of residential and business class Wi-Fi solutions from leading manufacturers including AirTies, eero, Ubiquiti and Ruckus. Our Whole Home Wi-Fi uses multiple Access Points placed at strategic locations around your home to expand coverage, eliminating dead spots, and providing great performance for all of your streaming devices.

Visit the Wi-Fi page on our website to learn more about Whole Home Wi-Fi and business Wi-Fi solutions, or give us a call at 800-496-3391.


---
Win A $50 Gift Certificate To One Of These Local Golf Courses (4 winners this month)!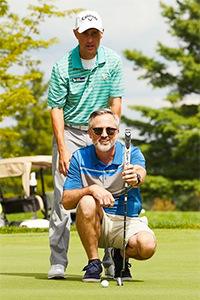 As you know, each month, we raffle off a prize from a local business in our service area. This month, in an effort to support the businesses in our local community, we will pick three lucky winners who will win a $50 gift certificate to one of the following local golf courses in our service area: Basin Harbor, Cedar Knoll, Sugarbush, and West Bolton Country Club.

To be entered into the raffle, simply click the link below and leave your name and contact information. The drawing will take place on July 20, 2020.

Click Here To Enter For Your Chance To Win

Congratulations to last month's winners who won $50.00 gift certificates to the following local businesses:
Sandy Desorda - Vermont Honey Lights
Peg Mehuron - The Collection
Stephen & Judy Cheney - Good Times Cafe
Michele Jenness - Kitchen Table Bistro
Sara Snider - Lawson's Tap Room
Photo credit: Basin Harbor


---
Protecting Your Modem / Router During Lightning Season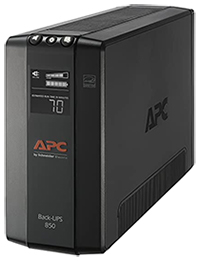 During the summer months we see a major increase in the number of router and Wi-Fi access point problems due to lightning. It is very important to protect your modem / router and other sensitive network equipment from the power fluctuations that can occur during these storms. We highly recommend that your modem / router be connected to (at minimum), a "computer grade" surge protector. Even better protection is provided by an Uninterruptible Power Supply (UPS).

A UPS is essentially a battery that is placed between the wall outlet and your computer. It provides constant power to your computer and even allows it to run for a short time after a power outage, giving you time to save your work and properly shut down your computer. While a surge protector and UPS will help protect your computer during a lightning storm, keep in mind the best and cheapest protection is to simply unplug your electronic devices from both the electrical outlet and telephone jack during severe storms.

We also recommend staying away from less expensive surge protectors that are not specifically designed for use with sensitive electronics and computer equipment. Some surge protectors are single use units, and if the unit sustains a power surge (i.e. lighting, power spikes, etc.) it may not protect against future surges. In addition, a surge protector will not protect against the power dips that occur during these storms. Often times your computer equipment will not experience immediate failure, but the damage has been done and will appear further down the road.


---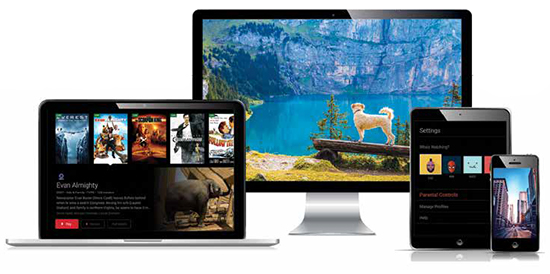 Looking For A Better TV Experience? Try GMA Video Free For 30-Days!

GMA Video is a fully-featured, streaming TV service that is a complete replacement for traditional cable or satellite television. With GMA Video, you still get all of your local channels and the option to choose packages with all of your favorite national sports and movie channels. Every GMA Video package also includes access to Cloud DVR so you can easily record your favorite programs.

Once you subscribe, you simply download and install the GMA Video app on your favorite streaming device (we support Amazon Fire TV, Apple TV, and your favorite internet browser or mobile device).

You'll also enjoy:
FREE HD Channels, Cloud DVR, Restart TV, and Replay TV
Your favorite local broadcast channels and cable networks
Personalized viewing recommendations
Easy self-installation and no contracts
Try GMA Video FREE for 30-Days! Call 802-496-3391 today to switch.


---
Waitsfield and Champlain Valley Telecom Announces Scholarship Recipients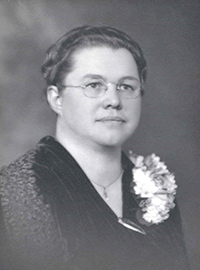 Waitsfield and Champlain Valley Telecom is pleased to announce the recipients of the 2020 Eunice B. Farr Incentive Award scholarships. "It is a pleasure to award these scholarships on an annual basis. We wish these motivated students the best of luck in their future endeavors," said Eric Haskin, President and CEO of Waitsfield and Champlain Valley Telecom. This year's recipients were as follows:
Champlain Valley Union High School – Brianna Bachinski
Harwood Union High School – Laili Iskandarova
Mount Abraham Union High School – Sydney Perlee
Mount Mansfield Union High School – George Zelman
Middlebury Union High School – Jeffrey Lokatys
Vergennes High School – Nathan DeVos
Each year, Waitsfield and Champlain Valley Telecom grants six scholarships, one to each of the public high schools that students from our service area attend. These scholarships are donated in memory of the late Eunice B. Farr, former owner and operator of the Waitsfield-Fayston Telephone Company and grandmother of Eric Haskin. The criteria of the scholarship is as follows.

"The award should be presented to a graduating senior that plans subsequent education, be it college or trade school. The faculty should select an individual that has shown a steady improvement in his or her academics, but is not necessarily at the top of the class. The award is designed to benefit a hard working graduate that his or her instructors have found to demonstrate a sincere effort to improve grades/results and plans continuing education."

Congratulations to all graduates!


---
Free Community Wi-Fi Locations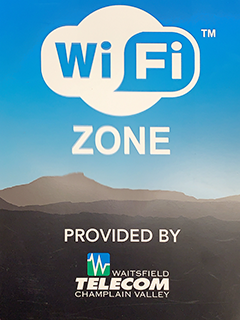 Just a reminder that free, community Wi-Fi is available at the following locations. Wi-Fi is available at these locations from a parked car and we ask you to please remember to always practice social distancing while using the Community Wi-Fi to keep yourself and everyone in our community safe. If you have ideas for other areas that aren't currently covered, please let us know, Email Kris Merchant, at kmerchant@wcvt.com.

Bristol:
Bristol Town Green - there are two Wi-Fi access points serving the park
Main Street Business District - there are two Wi-Fi access points serving this area
Hinesburg:
Waitsfield and Champlain Valley Telecom Business Office - located off of Mechanicsville Road
Moretown:
Moretown Town Hall - located off of Vermont 100B South
Waitsfield:
Bridge Street Businesses Parking Lot
Mad River Green - there is a Wi-Fi access point that serves the Mad River Green (the area where the Waitsfield Farmers Market is located)
Mad River Park Recreation Fields
Waitsfield and Champlain Valley Telecom Business Office - parking lot at front of building
Warren:
Warren Village - there is a Wi-Fi access point that provides coverage between the Pitcher Inn and the Warren Store
How To Connect To The Community Wi-Fi

Connect to any one of the following networks: MRV Free WiFi, Bristol Public WiFi, or GMA WiFi. No password is required to access the Wi-Fi.