July E-Newsletter
We think you'll find the information contained in this newsletter to be a valuable tool for enhancing your Internet experience. As always, we appreciate your feedback and suggestions. Please send your thoughts, comments or questions to newsletter@gmavt.net.
The Green Mountain Access Team
Adam, Amanda, Eric, Jason, Kris, Phil, Richard, Seth and Scott
---
Company News
WCVT Employees Celebrate Milestones
We had the pleasure of hosting our annual service awards luncheon last week to honor WCVT employees celebrating work anniversaries. At our annual service awards luncheon, we celebrated 10 employees with anniversaries ranging from 5 to 40 years - a combined 160 years of service. Congratulations to everyone, and thank you for all your hard work over the years!

Win a $50 Gift Certificate To Canteen Creemee Company In Waitsfield
Each month, we raffle off a prize from a local business, so be sure to enter your name every month for your chance to win. Congratulations to Tom Mehuron of Waitsfield for winning this month's GMA eNewsletter raffle, a $50.00 certificate to West Bolton Golf Course.  This month we have another great local prize. We are raffling off two $25 gift certificates to Canteen Creemee Company in Waitsfield. To be entered into the raffle, simply click the link below and leave your name and contact information. The drawing will take place on July 18th.
Click here to enter for your chance to win

Go Green! Go Paperless With Free E-billing
Would you like the convenience of receiving your monthly billing statement via email or having access to all of your statements online, while helping to save paper and the environment? E-bill saves you time and money - no more stamps to buy, checks to write or envelopes to mail and you're saving paper too! Your monthly payment may be made online through the Manage My Account section of our website or by calling our automated account management system at 1-866-863-8070, or by signing up to automatically have your bill paid via your credit card or deducted from your checking account.
For more information or to sign up for this free service, visit our secure registration at https://myaccount.wcvt.com and click on the signup link at the bottom, or contact our Customer Service Department at 496-3391 or via email at csdept@wcvt.com.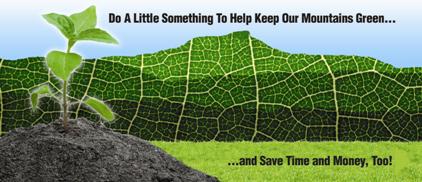 VPNFilter - Do You Use A Non Green Mountain Access Provided Router In Your Network? Read This...
You may have heard in the news that a new type of malware targeting a wide range of popular consumer routers, and network storage devices was recently identified. VPNFilter, as it's been named, is a malware targeted at these devices. At this time, none of the devices that Green Mountain Access provides to our customers were identified as being susceptible to this malware. Symantec has published a very informative article on this subject if you are looking for additional information. https://www.symantec.com/blogs/threat-intelligence/vpnfilter-iot-malware.
If you have one of the identified devices, it is important that you a) reboot it immediately, and b) upgrade the firmware as soon as possible. It is always best practice to keep all of your devices up-to-date with the latest firmware and security updates. In addition, we highly recommend running local antivirus and security software on your computers and devices. If you have any questions, don't hesitate to contact Tech Support at 888-321-0815 or support@gmavt.net.
Looking For A Better Wi-Fi Solution?
At Green Mountain Access, we offer a full range of residential and business class Wi-Fi solutions from leading manufacturers including AirTies, Ubiquity and Ruckus.
Our Whole Home Wi-Fi uses multiple Access Points placed at strategic locations around your home to expand coverage, eliminating
dead spots, and providing great performance for all of your streaming devices.
Have a question, or want additional information, visit http://www.wcvt.com/services/wi-fi/ or contact Richard at 496-8360 to learn more about our Whole Home Wi-Fi or business class Wi-Fi solutions.

---
WCVT In The Community
Waitsfield and Champlain Valley Telecom Announces Scholarship Recipients
Waitsfield and Champlain Valley Telecom is pleased to announce the recipients of the 2018 Eunice B. Farr Incentive Award scholarships.  "It is a pleasure to award these scholarships on an annual basis.  We wish these motivated students the best of luck in their future endeavors," said Eric Haskin, President and CEO of Waitsfield and Champlain Valley Telecom. This year's recipients were as follows:
Champlain Valley Union High School – Abigail Francis
Harwood Union High School – Camille King
Mount Abraham Union High School – Kameryn Norse
Mount Mansfield Union High School – Ryan Tice
Middlebury Union High School – Lanelle Hogan-Mairs
Vergennes High School – Jayna Duffy
Each year, Waitsfield and Champlain Valley Telecom grants six scholarships, one to each of the public high schools that students from our service area attend.  These scholarships are donated in memory of the late Eunice B. Farr, former owner and operator of the Waitsfield-Fayston Telephone Company and grandmother of Eric Haskin.  The criteria of the scholarship is as follows, "The award should be presented to a graduating senior that plans subsequent education, be it college or trade school.  The faculty should select an individual that has shown a steady improvement in his or her academics, but is not necessarily at the top of the class.  The award is designed to benefit a hard working graduate that his or her instructors have found to demonstrate a sincere effort to improve grades/results and plans continuing education." Good luck to all our graduates!
Waitsfield and Champlain Valley Telecom provides each employee with sixteen hours of community service time yearly to be used on local service projects. If your organization has a project in the making and is looking for help, contact Lorraine Keener at 496-8379 or lkeener@corp.wcvt.com to discuss the possibilities of WCVT participation.

---
Community Events
Hinesburg's Old Home Week 4th Of July Celebration | June 29 - July 4 Hinesburg
This year Hinesburg is hosting a full series of events leading up to the 4th of July. It all begins on Friday night with a book sale at the town hall, followed by a celebration of the Fire Associations 75th anniversary. For a complete listing of events and times, click here.
Bristol 4th Of July Celebration | July 3-4| Bristol
Bristol has carried on a 4th of July tradition for decades. Their celebration includes famous outhouse race, parade, fireworks and much, much more. Festivities begin on July 3. For more information and a complete schedule of events, visit www.bristol4th.com
July 3
- 6:00 pm Activities at the ballpark: Food and craft vendors, games, and live music
- Dusk: Fireworks
July 4
- 7:30am 5k Road Race
- 9:00am Great Bristol Outhouse Race
- 10:30am Parade
- 12:00 Live Music, food, and craft vendors on the green
Warren 4th Of July Parade | July 4| Warren
For the 70th consecutive year, the Mad River Valley celebrates our independence with a wild, wacky, and wickedly fun parade, street dance, and family festivities at the Warren 4th of July Parade and Festivities! Parade starts at 10 AM. Main Street in Warren closes at 8:30am sharp. For more information, visit https://www.madrivervalley.com/4th.
Summer Concerts In The Park | Wednesdays | Hinesburg
Every year the Hinesburg Recreation Department presents the Summer Concerts in the Park music series. Concerts are held Wednesday evenings at 6:30 p.m. throughout July and early August at the gazebo behind the Hinesburg Community School in Wainer Park. Waitsfield and Champlain Valley Telecom is proud to be a sponsor of the Hinesburg Concerts In The Park.
July 11 – Rodney Putnam
July 18 – The Tenderbellies
August 1 – Rik Palieri- Songs of a Rambling Folk Troubadour
Movies In The Park | Thursday Evenings On The Green| Bristol
The Bristol Recreation Department is once again showing classic films on a theatre sized screen on the Bristol Green – a drive-in experience without the driving! Free and suitable for all ages. Bring a blanket and your bug spray. Waitsfield and Champlain Valley Telecom is proud to be a sponsor of Movies In The Park.
July 5 – National Treasure
July 12 – Beauty and the Beast
July 19 – Rogue One
July 26 – UP!
August 2 - Wizard of Oz
For more information, contact the Bristol Recreation Department at 453-5885 or bristolrec@madriver.com.
Scam Alert -

Watch Out For Prize Scams

Scammers look for any way they can to convince you to do what they want.
One of their tactics is to tell you you've won a prize, hoping that your excitement will overshadow your common sense. Don't fall for it! Remember, if you have to pay anything in time or money, it's not a real prize. Here are just a few examples of what you might be asked to do to claim your "prize."

~ Pay a fee
~ Wire money
~ Deposit a check sent to you
~ Attend a sales meeting
~ Speak with a "representative" on the phone

In order to win a contest, you must have entered. So if the source of the prize doesn't sound familiar to you, that's another red flag. There are rules that must be followed for real contests. For example, it's illegal to ask you to pay or buy something to enter or increase your odds of winning. Additionally, contest operators are required to tell you the odds of winning, the value of the prizes, the cost to enter (which should be free), and other terms and conditions.

Steer clear of "contest operators" that don't follow the rules and, if you're not sure, do an online search for the name of the operator plus the word "scam."
Short Tutorial / FAQ - Is There A Way To Avoid Seeing Online Targeted Ads?
Question:  I've noticed that sometimes after doing a web search or shopping for a particular product, that item shows up all over the place online. I know about targeted advertising and understand that I'm not identified personally, but I still find it creepy. Can I make it stop?
Answer: Yes. There are at least two ways to do it. First, through the Network Advertising Initiative:
1) Go to the NAI Consumer Opt Out page.
http://optout.networkadvertising.org/?c=1#!/
2) Click Manage My Browser's Opt Outs.
3) Allow the system to check your browser.
4) On the next screen, you'll see a list of NAI members whose targeted advertising you can opt out of. Check the boxes next to those you want to opt out of, then click Submit Your Choices at the bottom of the screen. Or just click Opt Out of All at the bottom.
5) Follow the prompts from there to complete the process.
The second method is to opt out on Google:
1) Log in to your Google account.
2) In the middle column, select Ads Settings.
3) Then click Manage Ads Settings.
4) Click the slider next to Ads Personalization to turn ad personalization off.
5) On the next screen, click Turn Off.
You can also limit targeted advertising through specific applications such as Facebook, Instagram, and Twitter. Check the help section of each one to find out how.
---
Sites of the Month
Google Street View
https://www.google.com/streetview/
The title Street View is misleading for this Google Maps feature. You can also use it to check out islands, oceans, parks, resorts, landmarks, and cultural sites throughout the world. These real-life 360-degree shots allow you to virtually visit places you may never otherwise experience.
I Scream, You Scream
http://www.icecreamhistory.net/
Did you know the U.S. is the largest producer and consumer of ice cream in the world? July is National Ice Cream month, and a great time to enjoy everyone's favorite sweet, creamy treat. Get the scoop by visiting this site to learn history and facts as well as how it's made.
Explore Your America
https://www.recreation.gov/
Check out this site to search for campgrounds, parks, and tours around the U.S. Not sure where you want to go? Try the Explore Trip Ideas section to discover places you might not have considered. Or go to The Go List for ideas on wilderness backpacking, how to camp with kids, and more.
Fix Just About Anything
https://www.fix.com/blog/topics/
With an extensive collection of how-to articles on a wide range of topics, this site can help you solve just about any everyday problem you may have. You'll find tips on everything from home improvement to exercise, so stop here for help with many of life's little challenges.
---
More...
Two to View - A Couple Amazing Videos You Don't Want to Miss
Cycling Meets Soccer - Believe it or not, Cycle Ball is a real sport. Watch these talented players deftly maneuver a ball into nets -- all while riding bikes!
Amazing Web Spinner - Have you ever wondered how spider webs are created? This video solves the mystery by showing a spider patiently spinning one.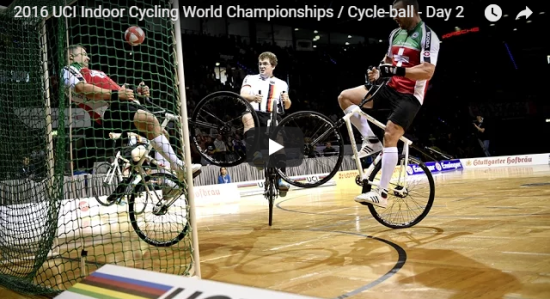 Go Pinterest-ing! - Cool Stuff to Pin on Your Pinterest Boards
Cool & Refreshing Infused H2O Recipe
https://www.pinterest.com/pin/291537775873419894/
Make Your Own Spicy Shrimp Sushi
https://www.pinterest.com/pin/291537775873419673/
Adorable Pineapple Piña Colada Soaps
https://www.pinterest.com/pin/291537775873419880/
You haven't started pinning on Pinterest yet and you want to get started? To sign up, go to www.pinterest.com.
Free Featured Apps - These Three are Well Worth the Look
Kitchen Stories
More than just recipes, this app features stories about food, how-to videos, a shopping list, and a community of fellow foodies. Learn More Here: https://kitchenstories.io/en
Yelp
Heading out for dinner? Bring Yelp with you. Read reviews, view photos, see menus, get directions, or find out what's nearby. Learn More Here: https://www.yelp.com/mobile
Detour
This app provides GPS audio walks that let you explore landmarks like San Francisco's Golden Gate Park in a whole new way. Learn More Here: https://www.detour.com/
---