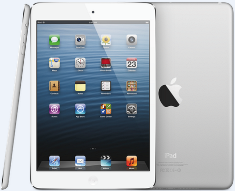 Take Our Annual Survey And Be Entered For A Chance To Win Some Great Prizes
Please take a few minutes and complete our annual online customer satisfaction survey. We are constantly making improvements to our services based on the feedback we receive from our customers. Just for filling out the survey, you will be entered for a chance to win an Apple iPad Pro (grand prize), an Amazon Fire TV Stick, and an AirTies Whole Home Wi-Fi setup and installation. The drawing will be held on February 3, so be sure to complete the survey and get your name entered.
Click here for contest rules.
Is There A High School Senior In Your Family?
Waitsfield and Champlain Valley Telecom (WCVT) is proud to partner with the Foundation for Rural Service (FRS) in the 2020 College Scholarship Program. Each year, FRS gives out $2,500 scholarships to an exceptional group of rural students for their first year of college or vocational school. All applicants require sponsorship by an NTCA — The Rural Broadband Association member company, which includes WCVT.
As your local telecommunications service provider, it's our pleasure to offer this national scholarship program in our service area. It seeks to sustain and enhance the quality of life in rural America by advancing an understanding of rural telecommunications issues and furthering the education of rural youth. Applicants must be a graduating high school senior and an active customer or whose parents or legal guardian are active customers of WCVT and reside full-time in the WCVT service area. Applications must be submitted by March 6, 2020 directly to FRS via their website. Learn more...
Win A $50 Gift Certificate To Sugarbush Resort


Each month, we raffle off a prize from a local business, so be sure to enter your name every month for your chance to win. This month we are raffling off a $50 gift card to Sugarbush Resort. To be entered into the raffle, simply click the link below and leave your name and contact information. The drawing will take place on January 13th.
Click here to enter for your chance to win.
Martin Luther King Jr. Day Office Closing
Please note, our Customer Service and local Technical Support office will be closed on Martin Luther King Jr. Day, Monday, January 20. As always, our afterhours Technical Support will still be available on the above date, so please don't hesitate to call at: 1-888-321-0815 or email support@gmavt.net if you need assistance. For more information on the Martin Luther King, Jr. Day of Service, visit www.nationalservice.gov.
Did You Add More Devices This Holiday Season? It Might Be Time To Upgrade Your Wi-Fi
If you added more devices this holiday season, it's probably time to look at your Wi-Fi. While the standard Wi-Fi gateways do a pretty good job of covering the average sized home, depending on the number of devices and size, layout, and construction of your home, it may be time to look at a new solution to increase your overall Wi-Fi coverage and performance. Whole Home Wi-Fi from Green Mountain Access uses multiple Access Points to expand coverage to every part of your home and cover all of your devices.
At Green Mountain Access, we offer a full range of residential and business class Wi-Fi solutions from leading manufacturers including AirTies, Eero, Ubiquiti and Ruckus. Our Whole Home Wi-Fi uses multiple Access Points placed at strategic locations around your home to expand coverage, eliminating dead spots, and providing great performance for all of your streaming devices.
Want To Learn More?
For more information, watch our video below or visit http://www.wcvt.com/services/wi-fi/residential to learn more about our Whole Home Wi-Fi or business Wi-Fi solutions. You can also give us a call at 800-496-3391 or send us an email and we'd be happy to discuss our solutions with you.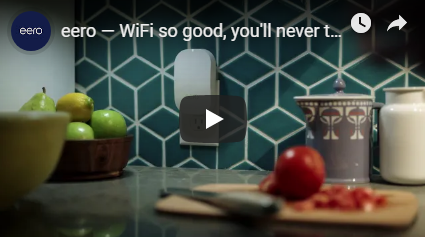 *Whole Home Wi-Fi equipment requires Green Mountain Access high-speed Internet service and a modem/router.