January E-Newsletter
Wishing you and your family a happy and safe new year! We think you'll find the information contained in this newsletter to be a valuable tool for enhancing your Internet experience. As always, we appreciate your feedback and suggestions. Please send your thoughts, comments or questions to newsletter@gmavt.net.
The Green Mountain Access Team
Adam, Amanda, Eric, Kris, Phil, Richard, Seth and Scott
---
Company News
Take Our Annual Customer Survey
Please take a few minutes and complete our annual online customer satisfaction survey. We are constantly making improvements to our services based on the feedback we receive from our customers. Just for filling out the survey, you will be entered for a chance to win an Apple iPad Pro (grand prize), a Roku Streaming Stick, and an AirTies Whole Home Wi-Fi setup and installation. The drawing will be held on February 4, so be sure to complete the survey and get your name entered.
Click here for contest rules.
Win a $50 Gift Card To Sugarbush Resort
Each month, we raffle off a prize from a local business, so be sure to enter your name every month for your chance to win. This month we are raffling off a $50 gift card to Sugarbush Resort. To be entered into the raffle, simply click the link below and leave your name and contact information. The drawing will take place on January 18th.
Click here to enter for your chance to win
Martin Luther King Jr. Day Office Closing
Please note our Customer Service and local Technical Support office will be closed on Martin Luther King Jr. Day, Monday, January 21. As always, our afterhours Technical Support will still be available on the above date, so please don't hesitate to call at: 1-888-321-0815 or email support@gmavt.net if you need assistance. For more information on the Martin Luther King, Jr. Day of Service, visit www.nationalservice.gov.
Adding More Devices This Holiday Season?
Make Sure Your Wi-Fi is Ready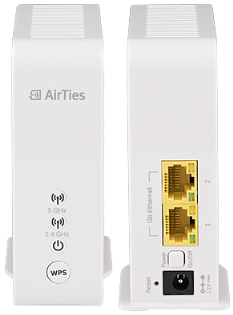 If you added more devices this holiday season, it's probably time to look at your Wi-Fi. While the standard Wi-Fi gateways do a pretty good job of covering the average sized home, depending on the number of devices and size, layout, and construction of your home, it may be time to look at a new solution to increase your overall Wi-Fi coverage and performance. Whole Home Wi-Fi from Green Mountain Access uses multiple Access Points to expand coverage to every part of your home and cover all of your devices.
Better Coverage Eliminates Dead-spots
Whole Home Wi-Fi improves coverage throughout your home and maximizes device connection speeds. Need additional coverage? No problem, simply add additional access points to increase coverage and eliminate "dead" spots.
How Much Does It Cost?
Whole Home Wi-Fi is just $10.90* per month and includes two AirTies 4920ac Wi-Fi access points (two access points cover the majority of installations). If needed for your specific installation, additional Wi-Fi access points can be added for $5.45* per month for each additional access.
Want To Learn More?
For more information, watch our video below or visit http://www.wcvt.com/services/wi-fi/residential to learn more about our Whole Home Wi-Fi or business Wi-Fi solutions.
*Whole Home Wi-Fi equipment requires Green Mountain Access high-speed Internet service and a modem/router. One-time $100 installation fee applies.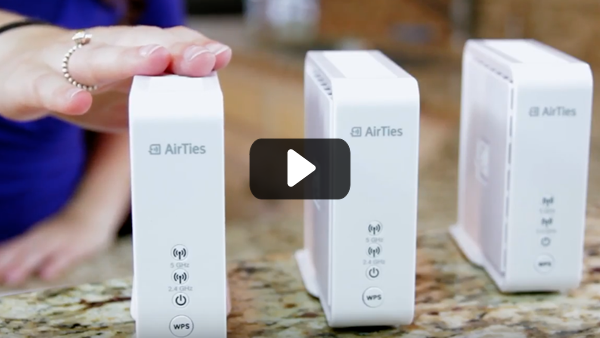 Get Faster Internet And Make The Whole House Happy - Try Our Faster Speeds Free for 60-Days
How many family members are typically online at your house and what are they doing? Streaming movies and TV shows? Downloading music? Playing games? Connecting on Facebook, Pinterest, and Twitter? Times have changed and many households now need more Internet speed to handle more users and more devices.
If your speed is no longer adequate, you may be experiencing annoying slowdowns such as video buffering. Fortunately, you can get a lot more Mbps for a just a little more money!
To find out if higher speeds are available at your location, click here. Give us a call at 888-321-0815 or email us to learn more.
---
WCVT In The Community
WCVT Holiday Giving Tree Helps Hundreds Of Local Children
Each year Waitsfield and Champlain Valley Telecom spreads holiday cheer through our giving tree. WCVT employee Tammy Field coordinates our annual gift drive and works directly with local schools and community organizations in our service area to help fulfill the needs of approximately 500 children each holiday season. Hundreds of gifts for all ages are donated by employees, customers and the Company's Contributions Committee. Our thanks to Tammy and everyone who is participating this year.
Being a local business means that our customers are also our neighbors and friends. At Waitsfield and Champlain Valley Telecom, we feel strongly that community involvement is not just a nice thing to do; it is the right thing to do. If you have a community service project in the making and are looking for help, contact Lorraine Keener at 496-8379 or via email lkeener@corp.wcvt.com to see if we can lend a hand.
---
Community Events
Naturalist Snowshoe Program - Every Saturday and Sunday - Mad River Glen
Every Saturday and Sunday, at 10:30am, join one of MRG's staff Naturalists for a guided snowshoe trek tailored to your interest in the ecology and wildlife of Stark Mountain. Each outing and content varies each week depending snow conditions and participants. Learn about the hardwood forests of the Green Mountains as well as our resident moose, bear, deer, fisher, coyote, red fox and more. Easy to moderate difficulty. For more information, visit https://www.madriverglen.com/naturalist-prorgrams/.
Torchlight Parade And Fireworks - Saturday, January 19 - Sugarbush
Sugarbush will be hosting a torchlight parade and fireworks. Be sure to find your favorite spot to view their spectacular torchlight parade on Spring Fling followed by a fireworks show. For more information, visit https://www.m adrivervalley.com/event/torchlight-parade-fireworks-32.
---
Tutorial / FAQ
Stay Alert - What You Need To know About The Marriott Data Breach
If you've stayed at a Marriott, W, St. Regis, Sheraton, Westin, or Le Méridien hotel, you're probably aware that the Starwood guest reservation database, which serves all these Marriott International hotel chains and others, was recently affected by a data breach. Hackers gained access to customer names, addresses, phone numbers, email addresses, passport numbers, birthdates, and more. In some cases, credit card numbers may have been stolen as well.
Marriott has stated it will contact customers who were affected and provide fraud loss reimbursement and other services. Additionally, the company has set up an informational website https://answers.kroll.com/ and a phone number, 877-273-9481, for customers to call.
In addition, be aware that scammers may use this high-profile data breach as an opportunity to get your personal information. Don't respond to emails that look like they're from Marriott but ask for personal data or contain attachments. Instead, use the Marriott website or phone number noted above.
If you're a victim of this data breach, there are several steps you can take to mitigate the harm. If you're not sure whether you were affected, you might want to go ahead and take these steps anyway:
Change your passwords. If you're a Starwood member, use your password manager to assign a new, safe password, or just create one on your own.
While at the website, review your Starwood account for any suspicious activity.
Carefully review your debit and credit card statements. Look for any charges you don't recognize. If you find any, contact your bank or credit card company to deactivate your card and request a new one.
Check your credit reports. Visit AnnualCreditReport.com https://www.annualcreditreport.com/index.action to get free reports from Equifax, Experian, and TransUnion. Again, look for anything unfamiliar; if you find something suspicious, visit IdentityTheft.gov https://identitytheft.gov/ for additional guidance.
Initiate a fraud alert and credit freeze. You can do this through the credit agencies mentioned above. Refer to information from the Federal Trade Commission (FTC) for details about fraud alerts.
https://www.consumer.ftc.gov/articles/0275-place-fraud-alert
Short Tutorial / FAQ - Can My Facebook Cover Be A Video Instead Of A Photo?
Question: A friend told me Facebook allows you to make your cover photo a video. Is that really possible? If so, how can I do it?
Answer: Yes, you can, and it's pretty easy, too. Before you do it, though, note that your video must adhere to certain specifications.
First, the content must not violate Facebook's policies. The video must be at least 820 x 312 pixels and between 20 and 90 seconds.
If your video meets those requirements, follow these steps:
1) Login to Facebook and navigate to your profile.
2) Hover over your current cover photo and click Update Cover Photo.
3) To upload a new video, select Upload Photo/Video. To select a video you've already uploaded to Facebook, select Choose From Videos.
4) Select the video you want to display.
5) Reposition the video as you would like it, then click Next.
6) Choose a thumbnail option for your video, then click Publish.
---
Sites of the Month
Give Blood Today
https://www.redcross.org/give-blood.html
The American Red Cross provides numerous resources for donating blood.
Visit this site to make sure you're eligible to donate, review the donation process, and complete your pre-reading and donation questions online. You can also learn what happens to donated blood and find out how to become a Red Cross volunteer.
Winter Car Readiness
https://www.almanac.com/content/winter-car-emergency-kit#
Winter storms can be brutal, and you don't want to be caught driving in one without the proper equipment. Use this Old Farmer's Almanac list to ensure you have everything you might need. Items include a flashlight and extra batteries, tire chains, and a sleeping bag -- just in case!
Best Soup Recipes
https://www.tasteofhome.com/collection/top-10-recipes-for-soup/view-all/
There's nothing quite like a steaming bowl of soup to warm you up on a winter day. Visit this site to find some great recipes like Hearty Vegetable, Split Pea, Potato, and, of course, classic Chicken Noodle.
Pair with bread and a salad for a delicious and comforting meal.
Global Radio Broadcasts
http://radio.garden/live/sioux-city-ia/kwit-koji/
This fascinating site allows you to listen to global radio broadcasts.
Click Live to hear a random station currently playing, or choose one on the globe. Try History to listen to clips from past broadcasts. Jingles plays station identification numbers. Use it to connect with other people, countries, and cultures.
---
More...
Two to View - A Couple Amazing Videos You Don't Want to Miss
Record-Breaking Teddy Bear Toss - Hockey fans show team spirit by tossing nearly 35,000 stuffed animals (later donated to local charities) onto the ice.
Tiny Cars Are Big In China - Half scooter and half car, these low-speed electric vehicles are a third the size of a standard vehicle and super cheap.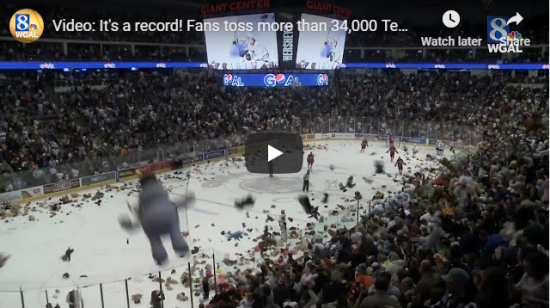 Go Pinterest-ing! - Cool Stuff to Pin on Your Pinterest Boards
Fun Winter Food & Crafts For Kids
https://www.pinterest.com/pin/351912451902421/
Roasted Pumpkin Apple Soup & Garnish
https://www.pinterest.com/pin/291537775875446113/
Lovely Winter Décor Ideas For After Xmas
https://www.pinterest.com/pin/AV6zH_cpdmal57S0A_iJBJpSPnZW0YOw0Rz8NS
2mK0Gp0XnaYMXbxBw/
You haven't started pinning on Pinterest yet and you want to get started? To sign up, go to www.pinterest.com.
Free Featured Apps - These Three are Well Worth the Look
Fabulous
Create healthy new habits with this motivational app. It can help you learn to drink more water, do yoga, and much more. Learn More Here:
https://thefabulous.co/
Walli
Looking for a new wallpaper for your phone? Download this app to get artistic, whimsical, funny, or inspirational options. Learn More Here:https://www.shanga.co/walli/
Be My Eyes
Download this app to help blind and low-vision people accomplish tasks like reading instructions or navigating surroundings. Learn More Here: https://www.bemyeyes.com/
---