January E-Newsletter
Wishing all of our customers a happy and safe new year! We think you'll find the information contained in this newsletter to be a valuable tool for enhancing your Internet experience. As always, we appreciate your feedback and suggestions. Please send your thoughts, comments or questions to newsletter@gmavt.net.
The Green Mountain Access Team
Adam, Amanda, Eric, Jason, Kris, Phil, Richard, Seth and Scott
---
Company News
We'd Love Your Feedback - Take Our Annual Customer Survey
Please take a few minutes and complete our annual online customer satisfaction survey. We are constantly making improvements to our services based on the feedback we receive from our customers. Just for filling out the survey, you will be entered for a chance to win an iPad Pro. The drawing will be held on February 1, so be sure to complete the survey and get your name entered.
Click here for contest rules.
How Does The FCC Decision On Net Neutrality Affect Me?
As you may have heard, the Federal Communication's Commission (FCC) voted on December 14, 2017 to overturn certain Net Neutrality protections. So what is Net Neutrality and what does this mean to me?  First off, please know that we happen to disagree with the ruling to overturn Net Neutrality rules and do not have any plans to change our business practices or how we provide your Internet service. 
Net Neutrality was a fundamental guiding principle that the Internet was founded on an open Internet and prevented service providers from speeding up, slowing down, or blocking any type of content, applications, or websites. In addition, Net Neutrality also included certain consumer protections, as well as issues regarding privacy, site blocking issues and preferential service (Internet fast lanes), which may be based on agreements or fees paid.
As a rural, Independent telecommunications company, we are regulated differently than the large national telecommunications providers. When Net Neutrality was made law, the rules didn't change for us. We were already regulated under Federal Communications Act Title II rules and were adhering to certain consumer protections including stringent privacy protections in operating our network. We have never stored any user information regarding websites visited, nor do we have any business relationships with any third party organizations that might be interested in obtaining that data. As a result of changes in the Net Neutrality law, we will not change any of our business practices.
However, as a small Internet Service Provider, we are concerned that the large national telecommunications providers may seek deals that will isolate or block the services of smaller providers like us. We are very much in favor of rules that allow everyone a fair playing field and we view that overturning Net Neutrality rules runs counter to this. With the amount of attention that Net Neutrality has recently received, we believe that we will not see any impacts in the short-term. The Vermont Congressional delegation is pro Net Neutrality and is working to take measures to pass legislation to protect consumers and keep the Internet open for all.  
More Connected Devices = A Need For Better Wi-Fi?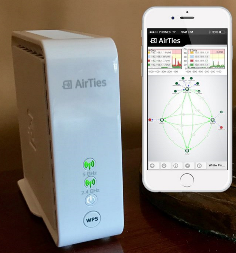 Did you add more Wi-Fi devices over the holidays to your home network? Or just want to improve the Wi-Fi coverage in your home? Green Mountain Access has a great solution. Our Whole Home Wi-Fi uses multiple Access Points placed at strategic locations around your home to expand coverage, eliminating dead spots, and providing great performance for all of your streaming devices.
Whole Home Wi-Fi from Green Mountain Access is just $10.90* per month, plus installation, and includes two AirTies 4920 ac Wi-Fi access points. Additional Wi-Fi access points can be added for $5.45* per month for each additional access point if needed for your specific installation.
Have a question, or want additional information, visit http://www.wcvt.com/services/wi-fi/residential/ or contact Richard at 496-8360 to learn more about our Whole Home Wi-Fi or business Wi-Fi solutions.
*Whole Home Wi-Fi equipment requires Green Mountain Access high-speed Internet service and a DSL modem/router. Installation fees apply.
Win a $50 Gift Certificate To Clearwater Sports
Each month, we raffle off a prize from a local business, so be sure to enter your name every month for your chance to win. This month we are raffling off a $50 gift certificate to Clearwater Sports in Waitsfield. To be entered into the raffle, simply click the link below and leave your name and contact information. The drawing will take place on January 18th.
Click here to enter for your chance to win
WCVT Holiday Giving Tree And Local Food Shelf Donations Help Local Communities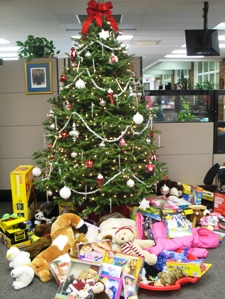 Each year Waitsfield and Champlain Valley Telecom spreads holiday cheer through our giving tree as well as donations of more than $6,500 to local food shelves. Each year, WCVT employee Tammy Field coordinates our annual giving tree efforts and works directly with local schools and community organizations in our service area. Hundreds of gifts for all ages are donated by employees, customers and the Company's Contributions Committee. Our thanks to Tammy and everyone who is participating this year.
Being a local business means that our customers are also our neighbors and friends. At Waitsfield and Champlain Valley Telecom, we feel strongly that community involvement is not just a nice thing to do; it is the right thing to do. If you have a community service project in the making and are looking for help, contact Lorraine Keener at 496-8379 or via email lkeener@corp.wcvt.com to see if we can lend a hand.
---
Community Events
Torchlight Parade and Fireworks - Saturday, January 13 - Sugarbush
Sugarbush will be hosting a torchlight parade and fireworks. Be sure to find your favorite spot to view their spectacular torchlight parade on Spring Fling followed by a fireworks show. For more information, visit http://www.madrivervalley.com/event/torchlight-parade-and-fireworks-2.
Winter Farmers Market - Sunday, January 14 - Bolton Valley
This season, Bolton Valley is creating some extra reasons for you to stop by their local neighborhood resort by introducing the new Winter Farmers Market held at the Sports Center. For seven Sundays from 1 until 5 p.m., you can meet the local vendors who will be here to offer you local products from around the region. For more information, visit http://www.boltonvalley.com/events-and-activities/winterfarmersmarket.
Roll Back The Clock Day - Tuesday, January 30 - Mad River Glen
To celebrate Mad River Glen's anniversary they will roll back lift ticket prices to the 1948 rate of $3.50! For more information, visit www.madriverglen.com.
---
Tutorial / FAQ
Stay Alert - Watch Out For Ransomeware Threat
According to internet expert Kim Komando, "Ransomware is the number one digital threat in the world," costing victims nearly $1 billion in 2016 alone. Cyber criminals use ransomware to encrypt your files so you can't access them, and then demand a payment in exchange for decryption. This virtual menace is tenacious because just when one ransomware version is eradicated, a new one shows up.
The latest ransomware threat is called Scarab, and it's being distributed through the Necurs botnet using phishing emails. If that last sentence is gibberish to you, just know this: bad things can happen when you open the wrong email attachment.
Thankfully, Komando and others have some good tips for not getting sick with this virus:
~ Never open attachments sent by someone you don't know or sent unexpectedly by someone you do know.

~ Watch for suspicious subject lines such as "Scanned from Lexmark," or "Scanned from HP."

~ Keep your operating system and all major programs up to date.

~ Maintain strong security software.

~ And, most importantly, regularly back up your important files.
If you do catch the virus, you'll see a note demanding that you respond to determine the price of your ransom. You'll have to make the decision for whether to respond or not. If you've backed up your files, you should be okay with not responding. If you don't have backups, you may elect to respond and even pay the ransom. But remember that you're dealing with unscrupulous individuals and, even if you do pay, you still might not get your files back intact. That's why backups are so important.
Like getting a flu shot, protecting yourself against ransomware takes some effort, but it's worth it for your peace of mind.
Short Tutorial / FAQ - What Internet-Related Terms Have Been Added Recently To The Merriam-Webster Dictionary?
Question: I know the English language is always changing. Do these changes reflect internet-related terms?
Answer: Absolutely. Here are some words that have been recently added to the Merriam-Webster Dictionary (that is, have become official English
words):
~ Binge-watch: to watch two or more episodes of a TV series in one sitting.

~ Humblebrag: to make a seemingly modest statement on social media that's actually meant to draw attention to one's achievements.

~ Listicle: an article presented online that contains a series of items in list form.

~ NSFW: an abbreviation that stands for "not suitable for work," a warning that might accompany a link from a friend that due to its racy content one should open in private.

~ Photobomb: to move into the frame of a photo that's being taken, as a prank.

~ Ping: a signal sent from one computer to another across a network

~ Ransomware: malware that requires victims to pay a ransom to access encrypted files.

~ Troll: to harass, criticize,
---
Sites of the Month
Sundance Film Festival
http://www.sundance.org/festivals/sundance-film-festival
The world-renowned Sundance Film Festival will take place this year January 18 through 28 in Park City, Utah. The festival is presented by Sundance Institute, a nonprofit organization dedicated to the discovery and development of independent artists and audiences. Visit this site to learn what's new this year and how to attend.
Eating Well In The New Year
http://www.eatingwell.com/
Keeping New Year's resolutions is tricky, but having the right resources can help. Complete with videos, the EatingWell website is a great healthy eating companion with articles and recipes for a wide variety of food-related goals including losing weight, sticking to a special diet, or simply planning meals ahead.
Ready For Flu Season?
http://www.health.com/health/gallery/0,,20951402,00.html#your-ultimate-cold-and-flu-survival-guide-0
Exercising, eating healthy, getting enough sleep, and washing your hands are good pieces of advice any time of year, but especially during cold and flu season. Visit this site to read more about these tips and many others to help you stay healthy this winter.
Travel Planning For 2018
http://fathomaway.com/
Take yourself out of the winter doldrums by visiting this site and dreaming about your next trip. Know where you want to go? Click the Destinations tab and learn more about the area you want to visit. Not sure? Click the Inspiration tab to get ideas based on why you love to travel.
---
More...
Two to View - A Couple Amazing Videos You Don't Want to Miss
Hangin' With A Hammerhead Shark - What's super scary and super cool all at the same time? Two scuba divers filming a curious hammerhead shark.
The PC Michelangelo - Frugality drove this artist to find a different way to paint, and he now creates beautiful images with Microsoft Excel!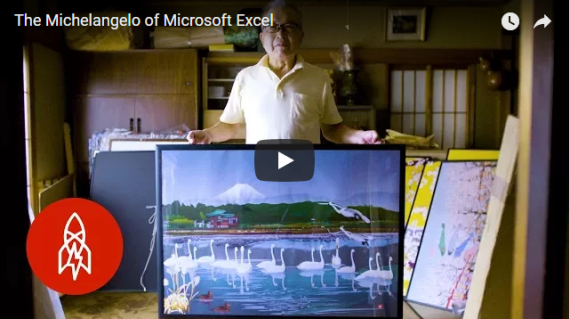 Go Pinterest-ing! - Cool Stuff to Pin on Your Pinterest Boards
Hot London Fog Drink To Warm You Up
https://www.pinterest.com/pin/291537775868134835/
Decorate With Pretty Pinecones And Snow
https://www.pinterest.com/pin/291537775870513412/
Eating Super Healthy On A Limited Budget
https://www.pinterest.com/pin/291537775870985500/
You haven't started pinning on Pinterest yet and you want to get started? To sign up, go to www.pinterest.com.
Free Featured Apps - These Three are Well Worth the Look
TickTick - Like a friendly personal assistant, this app can help you plan your day, remember appointments, and make or share idea lists.
LogosQuiz - Test your consumer savvy with this game that has you guess the logos of more than 1,000 brands. Stuck? Ask for a fun hint.
Housecraft - (iOS only) Aspiring interior designers will love this app, which allows you to "place" furniture or other virtual objects in your home.
---