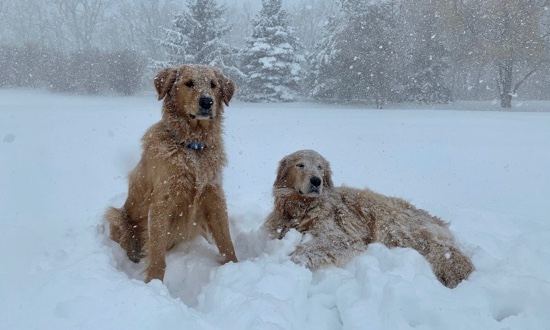 I hope this newsletter finds you and your family safe and healthy. It's February and it's nice to see the days getting longer. I hope you have had a chance to get out and enjoy some of the sunny days and fresh powder. At Waitsfield and Champlain Valley Telecom, our employees are as busy as ever. We are continuing to invest in our network and 2021 is no different with another record capital construction budget. Let's take a look back at 2020.

We invested more than $8 million dollars in our network and fiber conversions.
Converted more than 1,100 customers to fiber-optics.
Added additional Internet bandwidth / peering capacity in both Boston and New York.
Launched new GMA Video streaming service.
More than 750 Whole Home Wi-Fi installations completed.
In 2021, we are investing even more in the communities we serve with another record capital construction budget of almost $9 million dollars to continue the evolution of our network and maximize the number of customers we convert to fiber-optics. We realize we can't get to everyone overnight, but please know that every single dollar we invest in fiber is benefiting Vermont and the local communities we serve. Building a fiber-to-the-home network in rural Vermont is not easy and takes time and extensive capital. We appreciate your continued support and thank you for your patience and understanding as we continue to evolve our network.

Thank you for being a customer of Waitsfield and Champlain Valley Telecom.

Sincerely,

Eric Haskin
President and CEO
Waitsfield and Champlain Valley Telecom


---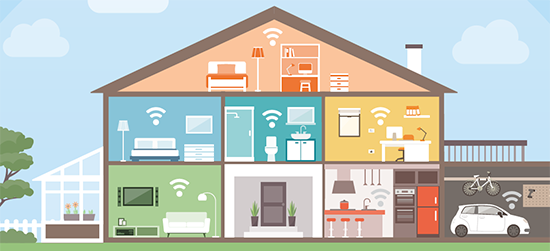 Is Your Internet "Dropping?" Are You Having Buffering On Your SmartTV? In Many Cases, It's Not Your Internet Connection At All… Might Be Time To Upgrade Your Wi-Fi

These days, we are all relying on our Internet connections more than ever before. We are also using it for more mission critical applications as well as more bandwidth intensive uses such as streaming video and other real-time video services like Zoom or others. We often get calls from customers complaining about "slow speeds," "drops," or "buffering," among other things. The first thing we do is check the Internet connection and in many cases, we find no issues. So what could it be? Up to 60% of our calls these days are Wi-Fi related and this may just be the case. The good news is we have some great solutions.

Our home networks have become more complex than ever before and we are using them more than ever before. At the same time, we've also added more Wi-Fi connected devices to our home networks and are using less hard-wired devices (which are more reliable). Live streaming services and video conferencing have virtually no buffer (like a Netflix service) because of their real time nature and because of this any little blip in your Wi-Fi and you will definitely notice it. Unfortunately, services like Zoom don't have very good error handling and will probably give you an error that says, "Your Internet Connection Is Unstable" which actually isn't the case at all. When it comes to Wi-Fi, the standard Wi-Fi gateways do a pretty good job of covering the average sized home. However, depending on the number of devices and size, layout, and construction of your home, it may be time to look at a new solution to increase your overall Wi-Fi coverage and performance. Whole Home Wi-Fi from Green Mountain Access uses multiple Access Points to expand coverage to every part of your home and cover all of your devices.

At Green Mountain Access, we offer a full range of residential and business class Wi-Fi solutions from leading manufacturers including AirTies, Eero, Ubiquiti and Ruckus. Our Whole Home Wi-Fi uses multiple Access Points placed at strategic locations around your home to expand coverage, eliminating dead spots, and providing great performance for all of your streaming devices.

Want To Learn More?

Visit our website to learn more about our Whole Home Wi-Fi or Business Wi-Fi solutions. You can also give us a call at 800-496-3391 or send us an email and we'd be happy to discuss our solutions with you.


---

Is There A High School Senior In Your Family? Apply For An FRS Scholarship

Waitsfield and Champlain Valley Telecom (WCVT) is proud to partner with the Foundation for Rural Service (FRS) in the 2021 College Scholarship Program. Each year, FRS gives out $2,500 scholarships to an exceptional group of rural students for their first year of college or vocational school. All applicants require sponsorship by an NTCA — The Rural Broadband Association member company, which includes WCVT.

As your local telecommunications service provider, it's our pleasure to offer this national scholarship program in our service area. It seeks to sustain and enhance the quality of life in rural America by advancing an understanding of rural telecommunications issues and furthering the education of rural youth. Applicants must be a graduating high school senior and an active customer or whose parents or legal guardian are active customers of WCVT and reside full-time in the WCVT service area. Applications must be submitted by March 5, 2021 directly to FRS via their website.


---
Win a $50 Gift Certificate To The Big Spruce in Richmond!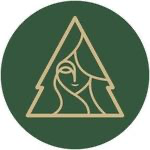 Each month, we raffle off a prize from a local business, so be sure to enter your name every month for your chance to win. This month we are raffling off a $50 gift card to The Big Spruce in Richmond, the new Mexican-influenced restaurant across the street from Hatchet. Snack on oysters and tamales next to the fire pits on the deck, or take your enchiladas, tacos home to enjoy.

To be entered into the raffle, simply click the link below and leave your name and contact information. The drawing will take place on February 17th.

Click Here To Enter For Your Chance To Win


---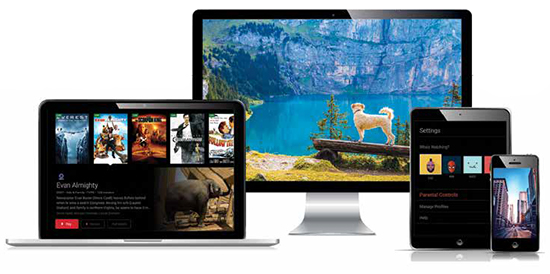 Looking For A Better TV Experience? Try GMA Video Free For 30-Days!

GMA Video is a fully-featured, streaming TV service that is a complete replacement for traditional cable or satellite television. With GMA Video, you still get all of your local channels and the option to choose packages with all of your favorite national sports and movie channels. Every GMA Video package also includes access to Cloud DVR so you can easily record your favorite programs.

Once you subscribe, you simply download and install the GMA Video app on your favorite streaming device (we support Amazon Fire TV, Apple TV, and your favorite internet browser or mobile device).

You'll also enjoy:
FREE HD Channels, Cloud DVR, Restart TV, and Replay TV
Your favorite local broadcast channels and cable networks
Personalized viewing recommendations
Easy self-installation and no contracts
Packages starting as low as $37.25
Try GMA Video FREE for 30-Days! Call 802-496-3391 today to switch.