February E-Newsletter
We think you'll find the information contained in this newsletter to be a valuable tool for enhancing your Internet experience. As always, we appreciate your feedback and suggestions. Please send your thoughts, comments or questions to newsletter@gmavt.net.
The Green Mountain Access Team
Adam, Amanda, Eric, Jason, Kris, Phil, Richard, Seth and Scott
---
Company News
Last Chance: We'd Love Your Feedback - Take Our Annual Customer Survey
If you haven't already done so, be sure to complete our annual online customer satisfaction survey. If you have already completed the survey we truly appreciate your feedback. We are constantly making improvements to our services based on the feedback we receive from our customers. Just for filling out the survey, you will be entered for a chance to win an iPad Pro. The drawing will be held on February 1, so be sure to complete the survey and get your name entered.
Click here for contest rules.
President's Day Office Closing
Please note our Customer Service and local Technical Support office will be closed on President's Day, Monday, February 19. As always, our afterhours Technical Support will still be available on the above dates, so please don't hesitate to call at: 1-888-321-0815 or email support@gmavt.net if you need assistance.
Win a $50 Gift Certificate To The Warren Store
Each month, we raffle off a prize from a local business, so be sure to enter your name every month for your chance to win. This month we are raffling off a $50 gift certificate to the Warren Store. To be entered into the raffle, simply click the link below and leave your name and contact information. The drawing will take place on February 20th.
Click here to enter for your chance to win

Check Out Our Winter Issue Of Our Business Connections Magazine
The latest issue of our Business Connections Magazine is hot off the press and out for mail delivery. Be sure to check out the customer spotlight featuring David Cohen of Baked Beads, a jewelry company located in Waitsfield that was started twenty-seven years ago. This issue also includes articles on our Hosted IP Phone Service, Managed Business-Class Wi-Fi and more. Read the most recent issue of our Business Connections magazine and let us know what you think.
Looking For A Better Phone System For Your Business? Hosted IP Phone Service Is Your Solution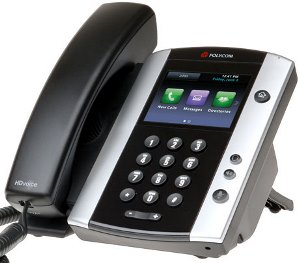 A reliable and efficient phone system is essential for your business to stay connected to your customers. You don't want to think about it too much; you just want it to work so you can focus on your business. With Hosted IP Phone Service, you don't have to purchase, set up, or maintain your own phone system; we take care of that for you. Instead, you get a powerful, business-class phone system with expanded capabilities and mobile options that will grow with your business.
For more information on our Hosted IP Phone service, visit www.wcvt.com or contact Kris Merchant at 802-496-8554
More Connected Devices = A Need For Better Wi-Fi?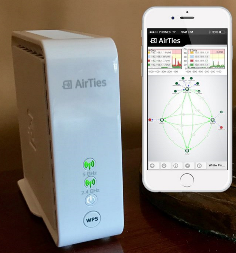 Our Whole Home Wi-Fi uses multiple Access Points placed at strategic locations around your home to expand coverage, eliminating dead spots, and providing great performance for all of your streaming devices.
Whole Home Wi-Fi from Green Mountain Access is just $10.90* per month, plus installation, and includes two AirTies 4920 ac Wi-Fi access points. Additional Wi-Fi access points can be added for $5.45* per month for each additional access point if needed for your specific installation.
Have a question, or want additional information, visit http://www.wcvt.com/services/wi-fi/residential/ or contact Richard at 496-8360 to learn more about our Whole Home Wi-Fi or business Wi-Fi solutions.
*Whole Home Wi-Fi equipment requires Green Mountain Access high-speed Internet service and a DSL modem/router. Installation fees apply.
WCVT Employees Raise Over $7,500 for Hurricane Relief
WCVT employees donated over $7,500 to the American Red Cross to help with hurricane relief efforts. They raised funds through a company-wide raffle, individual donations, and WCVT's Contribution Committee. "Our thoughts continue to be with the many people whose lives were so severely impacted by hurricanes in Texas, Florida, and Puerto Rico," said Gregg Haskin, President and CEO of WCVT. "We are extremely proud of our employees' generosity and willingness to help those in need." Great job, Team WCVT!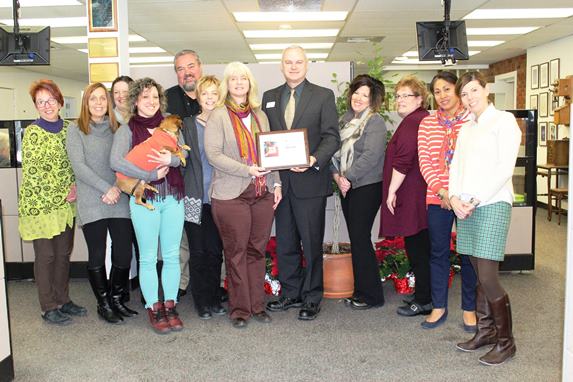 New Sign For Addison
Back in 1996, Dana Haskin decided that the Addison town sign was in rough shape and needed to be replaced. Since the sign is located on our Addison Central Office property on the corner of Route 17 and 22A, Dana especially wanted the new sign to look nice. He had a beautiful new sign made. Fast forward twenty-two years and the sign was once again in need of being replaced. WCVT's Vic Cousino decided to take matters into his own hands. After getting the go ahead from Gregg Haskin, Vic asked Wood & Wood to create a new sign. Vic placed the new sign on the old pedestal at the original location. Below, Vic is pictured with the new sign. Be sure to check it out the next time you visit Addison. We are sure Dana would be pleased with the new sign and how we continue to help our customers and neighbors in the local communities we serve.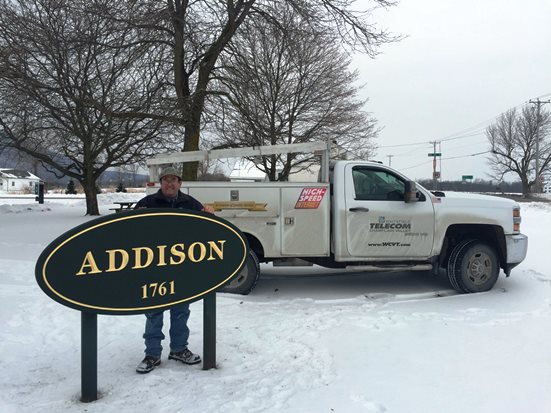 Being a local business means that our customers are also our neighbors and friends. At Waitsfield and Champlain Valley Telecom, we feel strongly that community involvement is not just a nice thing to do; it is the right thing to do. If you have a community service project in the making and are looking for help, contact Lorraine Keener at 496-8379 or via email lkeener@corp.wcvt.com to see if we can lend a hand.
---
Community Events
Winter Farmers Market - Sunday, February 18 - Bolton Valley
This season Bolton Valley is hosting a Winter Farmers Market held at the Sports Center. From 1 until 5 p.m., you can meet the local vendors who will be on hand offering local products from around the region. Markets will be held on the following Sundays: Feb. 18, March 11, 25. For more information, visit http://www.boltonvalley.com/events-and-activities/winterfarmersmarket.
Local Artisan Market - Saturday and Sunday, February 17-18 - Rumbles Kitchen, Lincoln Peak at Sugarbush
Join Sugarbush in celebrating the local artists of Vermont and New England during our Local Artisan Market event series. Meet the artists and purchase their work. For more information, visit http://www.sugarbush.com/event/local-artisan-market-02182017/.
Guided Snowshoe Trek - Every Saturday and Sunday - Mad River Glen
Join one of MRG's staff Naturalists every Saturday and Sunday at 10:30am for a guided snowshoe trek tailored to your interest in the ecology and wildlife of Stark Mountain. The outings and content varies each week depending snow conditions and participants. Learn about the hardwood forests of the Green Mountains as well as our resident moose, bear, deer, fisher, coyote, red fox and more! Easy to moderate difficulty. For more information, visit http://www.madriverglen.com/event-calendar/NATURALIST.
---
Tutorial / FAQ
Stay Alert - Warning To PayPal Users
A new phishing scam is targeting PayPal users. Remember that "phishing"
is what scammers do when they're "fishing" for personal information that could enable them to steal your identity. This particular phishing expedition starts with an email that looks surprisingly genuine. It includes the PayPal logo and comes from the email address service@paypal.com. It informs you that PayPal is unable to verify a transaction, and includes a reference number and link to a phony site which asks for information that could be used against you such as your name, birthdate, address, mother's maiden name, and credit card number.
The request for all this information is a red flag, as is the fact that the phony website includes no help or settings icons and doesn't require you to log in. Despite the authors' best efforts to make it look legitimate, the email itself may contain grammar errors or other elements that seem "off."
You can avoid becoming a victim by remembering these rules:
~ Never click a link from an email if you're at all uncertain about its origin or intention.
~ Instead of clicking an emailed link, visit the site in question using your own bookmark or by typing in the URL you already know. If you're receiving a legitimate email, the information will also be listed in your real account. If it's not, contact customer service to verify that the emailed request is valid.
~ If you do think an emailed link is legitimate and decide to click, check the URL where you land to make sure it's the real deal.
~ Never provide private information requested from a site you arrived at by clicking an emailed link.
~ Check your credit reports regularly to catch fraudulent activity.
When scammers want to go phishing, don't take the bait!
Short Tutorial / FAQ - How Does Facebook's Snooze Feature Work?
Question: I've been hearing that Facebook has added a "snooze" feature.
What is it and how does it work?
Answer: Let's face it: some people are more interesting than others, and some are downright annoying -- especially on social media. Facebook has always offered ways to avoid seeing certain people's posts including hiding, unfriending, or unfollowing. Now the platform has added Snooze to the list. It allows you to stop seeing posts from a friend, business, or group for 30 days. Here's how it works:
~ Identify one post in your feed from the user in question.
~ Find the three-dot icon in the upper-right corner of the post and click it.
~ Select the Snooze option.
~ You'll get a message confirming that you won't see posts from the person for 30 days, as well as an option to undo.
~ If you change your mind immediately, click "Undo." If you change your mind later, go to the profile or page, click the "Snoozed" button, then click "End Snooze."
Remember that Facebook automatically shows you less content from people you don't interact with often, and you still have Unfriend or Unfollow options. Just consider Snooze one more tool to help you get the most out of your Facebook experience.
---
Sites of the Month
Get Help With Taxes
https://www.usa.gov/help-with-taxes
Get ahead of your taxes this year with help from the professionals. This page offers links to tools, forms and publications, resources, and tips for choosing a tax preparer. Don't leave before finding out if you're eligible for the Volunteer Income Tax Assistance or Tax Counseling for the Elderly programs.
Breaking The Fast
http://www.eatingwell.com/recipes/22258/mealtimes/breakfast-brunch/hot/slideshow/hot-breakfast-recipes/
February is Hot Breakfast Month (yes, it's a thing), which means it's time to revisit your approach to the most important meal of the day. This site offers some "worth getting up a few minutes early" recipes to get you started including Egg-in-a-Hole, Chocolate Banana Oatmeal, Mushroom & Wild Rice Frittata, and Yankee Grits.
Best Entertainment News
http://collider.com/
Can't get enough movie and TV information? Add this site to your resource list for breaking news about your favorite entertainment. Check out articles about the best movies and TV on Netflix, upcoming Game of Thrones spinoffs, and the chances of Golden Globe winners snagging Oscar nominations.
Homeowner's Guide
https://www.houselogic.com/
For homeowners, there's no end to needed repairs, updates, and organizing. This site makes it all seem more manageable. Learn about the essential rules for an organized house, the nine useful tools every DIYer needs, tricks to keep your pipes from exploding, or how to fix a shoddy remodeling job.
---
More...
Two to View - A Couple Amazing Videos You Don't Want to Miss
Cold Weather Horse Run - Winter can be harsh, but also beautiful. Watch as these majestic horses gallop through a snowy forest scene.
Airport Robot Valet - Imagine a future without the hassle of airport parking! That future is here with "Stan," the car-parking robot.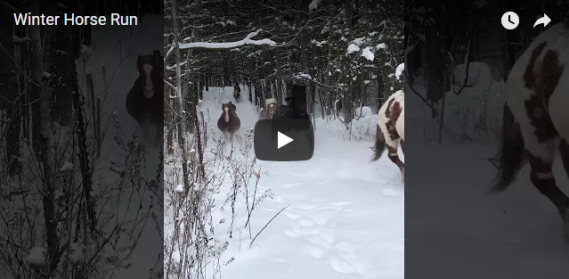 Go Pinterest-ing! - Cool Stuff to Pin on Your Pinterest Boards
Make Heart Pizza To Show Your Love
https://www.pinterest.com/pin/291537775871345756/
Sweet And Pretty Amaretto Truffles
https://www.pinterest.com/pin/291537775871413286/
Yarn Heart Hangings Brighten Winter Days
https://www.pinterest.com/pin/AZ9jTVZNjlTZSR
akp2DJOcFd4NhuVhcWnDOQrKrDoNdGa5zvUwfQOoU/
You haven't started pinning on Pinterest yet and you want to get started? To sign up, go to www.pinterest.com.
Free Featured Apps - These Three are Well Worth the Look
Smartify - Use Smartify to scan and get expert details about works of art. Save favorites into your own personal virtual art collection.
Hound - Frustrated with Siri, Cortana, or Google? Ask Hound to find a restaurant, check the status of a flight, or tell you the weather.
Word Cookies - In this game, you make words from a given set of letter "cookies." Get "baking points" as you advance through the levels.
---