Hi Waitsfield Cable Subscriber,

Spring is in the air, and adventures are on your TV. Take a trip back in time with MacGyver, the mullet-maned man who captured hearts in the '80s. On LEGO Masters, contestants show off their brick-building skills, and on The Bachelor, they fight for love. You can't go wrong with brides looking for the right dress on Say Yes to the Dress. Can't get enough of MacGyver? Enjoy a new twist on the old classic with the MacGyver reboot.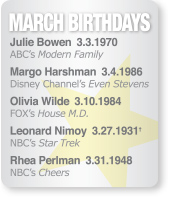 Waitsfield Cable Announces Pick-It March Mania 2020
It's time for March Mania! Waitsfield Cable invites you to have some fun with this free basketball contest. Simply make your picks for the upcoming NCAA Men's Basketball tournament games, fill out your online bracket, then have fun watching how your picks measure up. It's easy to enter and free to play. All March Mania participants have the chance to win some great prizes. Have fun and good luck!
Easy to Play
No Cost to Participate
Awesome Prices
Have fun playing against others in your community
Pre-register for the contest here: http://wcvt.pickitchallenge.com


Free HBO/Cinemax Preview Weekend (March 13-16)
HBO and Cinemax will offer a free preview weekend starting on Friday, March 13 at 6:00 a.m. through Monday, March 16th at midnight. Enjoy all the addictive series, unforgettable movies, family favorites, powerful specials and more on HBO and Cinemax! Tune into the following channels and enjoy!
HBO (channels 400, 401, 402, 403, 404, 405 and 360 in HD)
Cinemax (channels 410, 411, 412, 413 and 370 in HD)
During this free preview period, these channels will be available to all Waitsfield Cable subscribers and may contain PG, PG-13, TV-14, TVMA and R rated programs. To block selected programs/channels using the Parental Controls feature, click here or contact our Service Department at 496-5800.