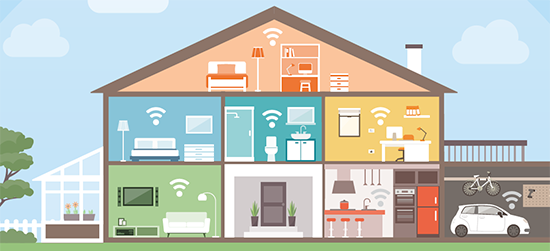 Is Your Internet "Dropping?" Are You Having Buffering On Your SmartTV? In Many Cases, It's Not Your Internet Connection At All… Might Be Time To Upgrade Your Wi-Fi

These days, we are all relying on our Internet connections more than ever before. We are using it for more mission critical applications as well as more bandwidth intensive uses such as streaming video and other real-time video services like Zoom. We often get calls from customers complaining about "slow speeds," "drops," or "buffering," among other things. The first thing we do is check the Internet connection and in many cases, we find no issues. So what could it be? Up to 60% of our calls these days are Wi-Fi related and this may just be the case. The good news is we have some great solutions.

At Green Mountain Access, we offer a full range of residential and business class Wi-Fi solutions from leading manufacturers including AirTies, Eero, Ubiquiti and Ruckus. Our Whole Home Wi-Fi uses multiple Access Points placed at strategic locations around your home to expand coverage, eliminating dead spots, and providing great performance for all of your streaming devices.

Stop Dealing with Dead Spots – Learn More Today!

Visit our website to learn more about our Whole Home Wi-Fi or Business Wi-Fi solutions. You can also give us a call at 800-496-3391 or send us an email and we'd be happy to discuss our solutions with you.


---
Take Our Annual Survey And Be Entered For A Chance To Win An iPad Air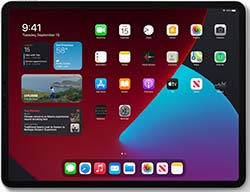 Please take a few minutes and complete our annual online customer satisfaction survey. We are constantly making improvements to our services based on the feedback we receive from our customers. Just for filling out the survey, you will be entered for a chance to win an Apple iPad Air. The drawing will be held on May 3, so be sure to complete the survey and get your name entered.

Click Here To Take Our Survey

Click here for contest rules.


---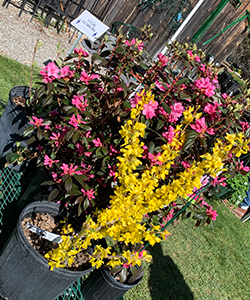 Win A $50 Gift Certificate To A Local Garden Center of Your Choice (Two winners will be picked)!

This month we are raffling off two prizes! Each winner will receive a $50 gift certificate to a local garden center of their choice. There are so many great ones to choose from!

To be entered into the raffle, simply click the link below and leave your name, contact information, and the garden center of your choice. Drawing will take place on April 15th. Happy spring everyone!

Click Here To Enter For Your Chance To Win


---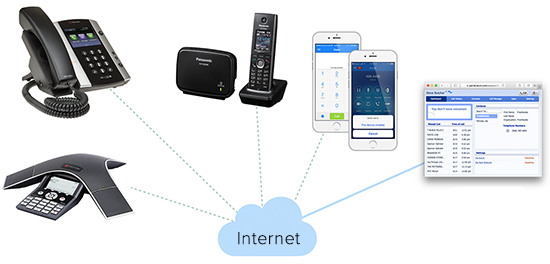 Today's Workforce Has Changed - Is Your Old Phone System Up For the Task?

A lot has changed over the past year, and working remotely has become the norm for many companies. Flexibility is key and having a system that can adapt to your changing needs without needing to upgrade hardware is critical. It is also important for your system to be able to seamlessly integrate remote workers.

With Hosted IP Service, your remote workforce will have all the tools necessary to function as a fully integrated part of your team.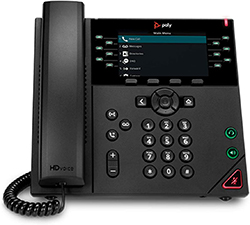 Mobility - Remote employees can easily and seamlessly connect to your Hosted IP Phone Service over their home broadband connection and enjoy the same features they'd use at the office.

Video Conference, Wi-Fi Calling and Conference Bridge Services - Professional features of Hosted IP phone service can help a small business appear larger and more professional to its customers.

Easy Self-Management - Hosted IP enables easily adaptable staffing by allowing multiple phone lines to be added with no maintenance or technical staff necessary.

Reduced Capital Investment / Low Predictable Costs - Unlike on-premise phone systems, there's no huge upfront investment in expensive hardware. We maintain and enhance the service for you, so there are no surprise maintenance, upgrade or replacement costs.

A Secure and Reliable Solution - Our network will automatically handle calls and messages during power outages. In case of disaster, employees can forward calls to home or mobile phones.

Want To Learn More?

Give me a call at (802) 496-8554 or send me an email for additional information or to schedule a live demo. Our team can help answer any questions you may have.

- Kris Merchant, Sales Manager


---
Waitsfield and Champlain Valley Telecom Encourages Students to Apply for James L. Bass Legal Scholarship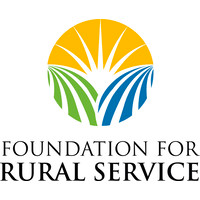 The Foundation for Rural Service (FRS) recently announced the James L. Bass Legal Scholarship, a new scholarship for students with an interest in rural communities entering their first year of law school. FRS is the philanthropic arm of NTCA–The Rural Broadband Association, of which Waitsfield and Champlain Valley Telecom is a member.

With an active law career that spanned more than 70 years, James Bass helped secure funds for rural telephone systems to bring modern telephone service to rural areas. He was pivotal in the creation of NTCA, where he served as one of the organization's earliest presidents. Bass continued his leadership with service for more than 50 years as legal counsel.

Recognizing Bass's impact to the industry and his passion for the legal profession, the NTCA Board of Directors established a scholarship for students with an interest in rural communities to attend law school. The first James L. Bass Legal Scholarship will be awarded in spring 2021 and will be at least $5,000.

"Jim was not only a founding member of NTCA, he was a guiding light for our association through much of his lifetime," said Shirley Bloomfield, Chief Executive Officer of NTCA. "He spent his last years in service to the association as our general counsel where he helped guide our national board through growth and transformation. How fitting it is to honor him with a law school scholarship recognizing not only his passion for rural America but for the legal profession as well. My sincere thanks to all the NTCA members who so generously donated in Jim's memory." Waitsfield and Champlain Valley Telecom encourages any prospective law school students who live in our service area to apply for this generous scholarship through FRS.

The deadline to be considered for the spring 2021 James L. Bass Scholarship is April 16, 2021. Application materials and more information about the scholarship can be found here https://www.frs.org/programs/james-l-bass-legal-scholarship.